Virginia Criminal Justice Degree Programs
Overview
Fans of the outdoors can hike the Blue Ridge Mountains in Virginia or go inner tubing down the James River, while those interested in history will enjoy visiting the former homes of historic US presidents, like Thomas Jefferson and James Monroe. Major cities including Richmond – the state capital – and Norfolk offer plenty of nightlife and urban entertainment.
If you are passionate about public safety, crime prevention and national security, completing a four-year criminal justice program in Virginia can help you learn the skills you need to turn your interests into a rewarding, long-term career. While many states are still recovering from the devastating impact of the last recession, recent unemployment rates from the Bureau of Labor Statistics (BLS) show that Virginia has one of the strongest job markets in the country. Criminal justice graduates who decide to begin their careers in Virginia generally have access to more entry-level jobs with better future career options than recent graduates in states with lagging economies.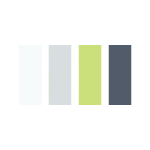 To learn more about earning your Criminal Justice Degree in Virginia, review our featured listings to contact schools. We recommend you talk with multiple schools and consider all options before making your decision.
Criminal Justice Education in Virginia
Criminal justice programs in Virginia cover a broad range of studies that can be divided into core subjects and specialized topics. All undergraduates are expected to learn in-depth criminological theories, crime prevention policies and research techniques. Students also need to complete classes in courts, constitutional law and penology during their criminal justice education.
Because core classes are supplemented with elective courses to complete graduation requirements, students are encouraged to choose electives based on their personal interests and career goals. Students who are interested in joining politics can focus on classes that cover constitutional issues, criminal justice administration and public policy. Classes in homeland security and cyber risk management are ideal for students who want to start a career in Virginia's thriving technical sector.
Students who complete four-year criminal justice programs in Virginia learn important critical thinking and analytical skills. Their backgrounds prepare them for fast-moving and stressful careers in a variety of criminal justice departments. Because all high-up criminal justice jobs in Virginia require an advanced understanding of the criminal justice system and the current issues that affect it, job candidates who earn undergraduate degrees are much more likely to find lucrative, long-term careers than their peers with high school diplomas or vocational training certificates.
If you are seeking a criminal justice degree in Virginia and need funding, you'll want to look into the following opportunities: Virginia Assistance Tuition Grants, L. Phil Wicker Scholarships, Virginia Commonwealth Awards, Lee-Jackson Educational Foundation Scholarships and Virginia Guaranteed Assistance Program. You can also find criminal justice scholarship opportunities by clicking here.
Outlook for Criminal Justice in Virginia
With its strong connections to the nation's capital city and local military bases, Virginia is an ideal location for criminal justice students who are primarily interested in the growing homeland security sector. While national security and military support jobs are especially high in demand in this area of the country, Virginia's healthy employment market attracts a wide variety of entry-level criminal justice professionals. According to the Virginia Employment Commission, the state's employment rate is projected to grow 9.3 percent by the year 2024, a rate outpacing the national average of 6.5 percent.
Healthcare and social assistance are currently the industries with the highest growth potential, according to the Virginia Employment Commission. For the best job outlook in Virginia, focus on criminal justice careers that involve information technology, homeland security, research and analytics, computer science and forensics. If your areas of interest are social change and public policy, earning a criminal justice degree can help you break into the area's fast-paced political field. Crime policy analysts, security advisors and public attorney jobs are just a few examples of promising career choices for criminal justice students who are interested in politics.
Starting salaries for criminal justice graduates in Virginia can vary depending on the exact position and the place of employment. Careers in information technology and homeland security have some of the highest starting salaries in the criminal justice field. Social and public positions tend to have the lowest salaries. The graph below shows a few of the popular Virginia criminal justice professions and the average salary from the Bureau of Labor Statistics (May 2017).
Average Annual Virginia Salary
There are many high-paying government jobs available in parts of Virginia, Washington D.C. and other surrounding areas. According to the U.S. Department of Homeland Security (DHS), experienced executives in the national security field can earn anywhere between $126,148 and $189,600. While the most lucrative homeland security positions require previous experience, DHS offers ongoing career programs that are specifically aimed at recent graduates. Some of the perks that come with entry-level positions at DHS include student loan assistance, generous benefits, flexible work schedules and opportunities for future career advancement.
Virginia Criminal Justice Schools
Online programs may not be available in all areas
Recommended Online Schools
{{ school.SchoolName }}
See more programs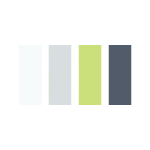 Additional Criminal Justice Schools in Virginia