Police Detective
Like police officers, detectives are tasked with pursuing and apprehending criminals – but unlike lower-rank officers, a detective will typically specialize in a specific type of crime. Detectives may work on the vice squad, or with juvenile offenders. They may be responsible for investigating sex crimes or murders. Other detectives work exclusively on robberies, burglaries, auto theft, organized crime, missing persons cases, fraud, narcotics, intelligence, aggravated assault/battery, computer crimes, domestic violence, surveillance, and arson.
<!- mfunc feat_school ->
Police Detective Job Description
Detectives are promoted from the officer rank after a probationary period on the force. Some officers work a beat for some period of time before being promoted to detective, while others remain uniformed officers for the duration of their career.
Aside from interrogating criminals and suspects, detectives must cultivate networks of informants and collect and preserve evidence. Some cases are open for years, while others remain cold and are never broken. Detectives must have tenacity and be detail-oriented, willing to persist in the investigation of a crime for as long as they're assigned. Shift work and paid overtime are the norm. The work can be stressful, and on-the-job injuries and illness are common – but when you break a tough case, it can define your career.
How to Become a Police Detective
Patrol officers can often test for a detective position after two to three years with a department; some agencies require five years of service before applying for a detective position. Candidates must be U.S. citizens, be at least 21 years old, and meet rigorous physical and personal qualifications. Many large departments require applicants to have 60 units of college credit of an associate degree; while small departments may not have the same requirement, a college degree can give you an edge and make you a more well-rounded detective, not to mention earning you a higher salary. In order to work at the state or federal level, you must have a four-year college degree. The ability to speak a second language may also work in your favor.
There are other qualifications that are less measurable than education, experience and age. Detectives should enjoy working with the public and possess honesty, sound judgment, integrity, and a sense of responsibility. Certain crimes, such as domestic violence, can disqualify a candidate. Most applicants must also meet with a psychiatrist or psychologist, as well as undergo lie detector and drug testing.
Once promoted to the detective rank, additional training is encouraged at department academies, regional centers or public safety employees at the state level, and federal agency training centers. This training includes self-defense, firearms, use-of-force policies, sensitivity and communications skills, crowd-control techniques, relevant legal developments, and advances in law enforcement equipment.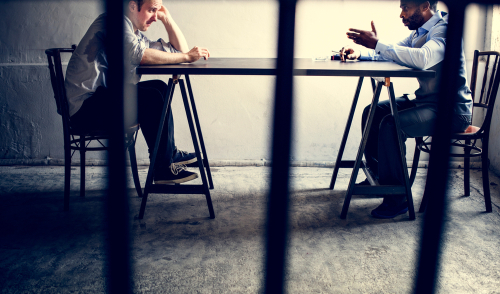 Police Detective Salary and Career Outlook
The median wage for a police detective is $62,690 per year in 2017; there were 110,900 detectives employed nationwide in 2017, and the occupation is expected to grow 17% by 2026, which is the average job growth rate in America. However, budget cuts and other changes in government spending may affect the job growth rate for detectives.
About 78% of police and detectives were employed by local governments, while state police agencies employed about 11%. Those employed by local governments mostly work in cities with more than 25,000 residents, according to the U.S. Bureau of Justice Statistics. Texas employed the most police detectives in 2017, followed by California, New York, Florida, and Arizona. The highest detective wages were paid in Alaska, followed by California, New Jersey, Maryland, and Virginia.
Police Detective Resources
Recommended Online Schools