Pennsylvania Criminal Justice Degree Programs
Overview
There are approximately 12.8 million people living in Pennsylvania, with the majority of the population concentrated in the cities of Pittsburgh, Philadelphia and Allentown. Pennsylvania has one of the largest economies in the country and employment throughout the state overall should see a slight increase over the next few years. Restaurants, museums and more can be found in Pennsylvania's cities. In addition, a variety of rural outdoor activities are available, including snowmobiling, golfing, horseback riding and
hiking.
CriminalJusticePrograms.com was created to help prospective students find the information and resources to learn about criminal justice careers, and what it takes to succeed in the field. Below you can read about earning your criminal justice degree, and contact schools that offer programs for Pennsylvania students.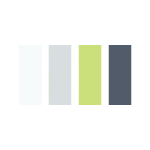 Major Pennsylvania Cities
Criminal Justice Education in Pennsylvania
A criminal justice degree can offer entry into a wide array of positions in the criminal justice system. Positions in the private sector are also possible. This type of degree is very portable; every state in the country can have relevant positions available at any given time. Various criminal justice schools offer two-year associate and four-year bachelor programs. A few schools also offer masters and PhD programs in criminal justice education.
Financial aid programs in Pennsylvania include the Pennsylvania State Grants and the Pennsylvania Postsecondary Educational Gratuity Program. Pennsylvania is also home to many colleges and universities, which offer institution-specific scholarships.
The significant population of the Commonwealth of Pennsylvania offers concentrated opportunity for a graduate of a criminal justice program. One can look at the Philadelphia or Pittsburgh metro areas. Or, cities like Allentown, Harrisburg, Lancaster, York, and other mid-sized cities can provide numbers of jobs as well. Every county and municipality, regardless of size, will continue to require professionals in law enforcement.
Those not wanting to be police officers or corrections officers can look to other fulfilling careers as Probation officers or parole officers.. Those with a greater interest in "behind the scenes" work can pursue additional criminal justice education in forensics and investigative opportunities.
After earning this degree and gaining professional experience in law enforcement, one can consider advanced degrees that could lead to advanced work in law, social work, and criminal psychology. Others may use a criminal justice degree as an eventual springboard to administrative and management positions. For example, one may seek promotion to sergeant or captain in a police department. Many officers also aspire to become detectives. Similar advancement opportunities are possible in corrections.
Outlook for Criminal Justice in Pennsylvania
The career prospects for those pursuing a criminal justice degree in the state are quite stable. Unlike many occupations, there is no chance of jobs being exported to other countries en masse. The professional skills acquired will not be rendered out-of-date. Much of the employment uncertainty that other degree-holders face is largely avoided by those with criminal justice degrees. One entering the work force with a degree in criminal justice can enjoy the possibility of a decades-long, stable career.
The job and income prospects for police officers and detectives remain positive. Below, you can see salaries for a few popular criminal justice career paths in Pennsylvania reported by the Bureau of Labor Statistics in May of 2017.
Average Annual Pennsylvania Salary
Those earning degrees in criminal justice can select from a wide array of professions. Beyond law enforcement and corrections, graduates can also consider private sector careers in gaming surveillance, corporate security, and personal protection.
Take some time to review the featured Pennsylvania colleges below that offer Criminal Justice degrees. Once you find a few programs that interest you, easily request information to learn more. Generally, it's a good idea to compare multiple schools to make sure you choose the right one. Finally, take some time to learn more about criminal justice scholarships that may be available in your area.
Pennsylvania Criminal Justice Schools
Online programs may not be available in all areas
Recommended Online Schools
{{ school.SchoolName }}
See more programs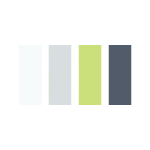 Additional Criminal Justice Schools in Pennsylvania