Texas Criminal Justice Degree Programs
Overview
"The Lone Star State," Texas is situated in the southwestern United States and shares a border with Mexico. Urban areas of note include Houston, Dallas, San Antonio and Austin, the capital city. Austin is known for attracting a youthful and creative population. Its great music scene has earned it the title of "Live Musical Capital of the World" and boasts renowned festivals like South by Southwest.
CriminalJusticePrograms.com wants to help you find the best possible program for your lifestyle. Look at our school listings at the bottom of the page to compare and contact multiple universities in Texas.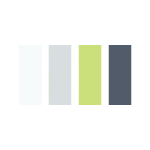 Criminal Justice Education in Texas
Whether pursuing a degree for the first time or seeking learning opportunities and credentials to advance an existing career, earning a criminal justice degree in Texas may benefit a variety of people. While many police departments will typically hire law enforcement personnel who have earned a degree in virtually any area, some departments give hiring preference and offer a higher starting salary to those who have earned a degree in a law enforcement-related field.
For the law enforcement professional who may have begun working before completing his post secondary education, going back to school and completing a criminal justice degree program can oftentimes open the door to career advancement and increased earning potential. Still, others choose to study criminal justice and attend law school after earning a four year degree in the subject. Some institutions also offer graduate level programs in criminal justice.
There are many institutions in Texas that offer a criminal justice education and many funding opportunities worth exploring, including the following: HSF/Peierls Rising Star Scholarship, Texas Educational Opportunity Grant Program, Texas Higher Education Coordinating Board Scholarships, Texas HECB Robert C. Byrd Honors Scholarship, Texas Toward Excellence Access & Success (TEXAS) Grant program and the Texas Tuition Equalization Grant Program.
Below we interview Dr. Alejandro Del Carmen of the University of Texas at Arlington.
Outlook for Criminal Justice in Texas
Criminal justice careers are abundant in Texas. Job applicants are generally required to have a clean criminal record and a college degree, but qualifications may vary in each department. From border agents to police officers, crime investigators, prison staff, and court personnel, the number of criminal justice jobs is expected to steadily increase. Graduates may generally consider applying for law enforcement jobs at the federal and state levels. Common entry level jobs include police officer, deputy sheriff, correctional facility officer, border patrol agent, wild game agent, and law enforcement positions within the armed services.
We've put together the salary for some top criminal justice career paths below. Data found at the Bureau of Labor Statistics from 2017.
Average Annual Texas Salary
The majority of law enforcement workers are employed in the Investigative and Security Services Industry. Law enforcement workers have achieved the highest level of employment in the local government sector. The highest paying sector for law enforcement workers is the Postal Services sector. The federal executive branch and rail transportation sectors are also among the top paying areas in which law enforcement workers are more commonly employed.
If you would like to start your career path in Criminal Justice, find our schools listings below to explore criminal justice programs in Texas. We recommend requesting information from multiple schools so you can weigh your options and discover the best program for your lifestyle. Finally, take some time to learn more about criminal justice scholarships that may be available in your area. We wish you luck in your endeavors.
Texas Criminal Justice Schools
Online programs may not be available in all areas
Recommended Online Schools
{{ school.SchoolName }}
See more programs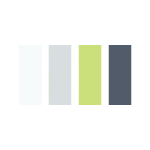 Additional Criminal Justice Schools in Texas