Homeland Security Degrees and Careers
Homeland Security studies continue to expand at universities across the country according to GSN Magazine. More and more money is being spent on education and training, which makes this a very desirable degree to pursue. For the most part, degrees in Homeland Security can be found at the graduate level. They usually come in graduate level certificates or Master's degrees. However, there are quite a few universities across the country that offer Bachelor's degrees for Homeland Security.
---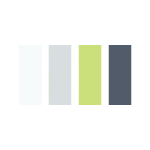 Homeland Security Degree Levels
How to Enter the Homeland Security Field
Since the specter of terrorism hit home on 9/11, homeland security has been a thriving career field for anybody who is interested in protecting the country from foreign threats. A bachelor's degree in homeland security often covers such concepts as theft prevention and border security, and provides in-depth training in how to make quick decisions and in crisis management. Those with a degree in homeland security may go on to work as a border patrol officer, a police officer, or a hazardous material removal worker. And such a degree can help boost your earnings, too, with the average border patrol officer earning more than $64,000 per year. It's also a fairly promising career field, with employment in the homeland security sector expected to grow faster than average over the next four years.
Homeland Security Education Requirements
The curriculum often includes studies in political science, psychology, engineering and biotechnology. While full degree programs are not yet widespread, schools such as The Ohio State University, George Washington University, and Northeastern University offer concentrations in homeland security; certificates in crisis and disaster management, telecommunications, and national security; and programs on the law enforcement side of homeland security. Such programs are more common at community colleges that often train first responders such as police officers, emergency medical technicians, and firefighters.
For a full degree program, a typical curriculum includes a core of introductory courses covering topics relating to crisis management, ethics, safety, prevention and preparedness, and response and recovery. Other required courses might include domestic terrorism, cyber-terrorism, bio-terrorism, counter-terrorism, natural disaster management, and emergency planning. Students may also be expected to take electives in the social and behavioral sciences, natural sciences, communications, and humanities.
Field experience is also an important component of a homeland security degree program, and may include an internship working with law enforcement, military, and other homeland security professionals.
Curriculum for Homeland Security Degrees
Hundreds of community colleges, universities, and postgraduate programs offer degrees and certificates in emergency preparedness, counter-terrorism, and security. Those pursuing a program in homeland security should expect to study how to dispose of hazardous material, forensic science, crime scene investigation, criminal justices, and bioterrorism. Graduates are often prepared to work in crisis situations and make quick, precise decisions. You may learn how to provide protection for schools, government agencies, families, and other institutions through criminal disarmament, negotiation, and other skills. To give you a better idea of your curriculum, here are some classes that may be required during your education:
Curriculum Information for Homeland Security

The first class every student will have to take is an introductory course that goes over all the basics. These classes generally touch on all the policies, laws, and structure of Homeland Security in the United States. Plus, the class will not just look into terrorism, but also general emergency management planning. The emergency management planning is something that every county does, and it provides an overview of all the hazards that can occur in the area. Then, mitigation and prevention will be touched upon, along with response and recovery. The coursework in this class will be a combination of exams, quizzes, papers, and participation.

Homeland Security Internship

An internship course is very important to the Homeland Security degree. It gives you direct experience working in the field. To begin, you will work with advisers and other administrators in the program to help find you an internship. Over the duration of the course, you will be supervised. Plus, you will meet in the classroom for weekly debriefing with your peers and the professor. The classroom portion of the course will have you sharing your experiences. More so, you will be required to introduce readings to the class that have to do with what you are working on.

Intelligence in Homeland Security

The role of intelligence in Homeland Security is very important. In fact, the success of the department rests on intelligence. This class will drive that point home by showing how intelligence drives the creation of risk assessments and vulnerabilities. It will give a brief history about how intelligence has evolved over the years. Plus, you will be introduced to all the agencies that work in the intelligence community. This will give you a better idea of how well or how poorly they work together. After that, you will go over several different techniques to collect intelligence.

Another area of the curriculum includes the intelligence cycle. Here, you will go over how data is collected, processed, analyzed, and distributed. The coursework will include readings that will lead to quizzes. There will be a final exam too, but there is more to the class. You will be required to perform intelligence research and complete a final project. The research and the project will help you understand how business gets done in the intelligence community.

Approaches to Homeland Security

This class dissects the different components to making Homeland Security work. It assesses the use of the public and private sector to prepare for and mitigate disasters. The key takeaway from this course is the importance of redundancy. To be fully prepared and ready to go, there must be plans and back-up plans in place. Another area of focus is on aggregating intelligence smoothly from both the private and the public sector. Then, the course will examine how all the key players are able to cooperate with each other. This leads to the value of well thought out plans and walk-through exercises.

At the end of the course, you will have a better understanding of how all the different agencies come together to collaborate in order to make Homeland Security successful. Also, you will know what it takes to be able to protect and respond to disasters. Part of the coursework is looking at table top exercises. These are group activities where teams must work together in response to a situation. More so, they are actually used to help the department prepare for disasters.

Planning and Organizational Imperatives in Homeland Defense and Security

This class goes over necessary concepts and ideas for planning and organization in Homeland Security. Part of the class involves going over the National Incident Management System and the National Response Plan. This will give you an understanding of the structure in place to prevent and respond to disasters. The class will also focus on issues related to critical infrastructure and how it is protected. Meanwhile, the class will culminate with a project where you will be required to analyze a prevalent issue in Homeland Security. This project will be the basis of your success in the class too.
Homeland Security Degree Online
Earning a degree in homeland security online can be the first step to a great career that offers a wide range of opportunities.
Instead of sitting in a classroom on a traditional campus, online programs let you earn a degree using an Internet-connected computer.
Online and traditional schools are surprisingly similar. Both require students to study resource materials and learn from instructors. Both require students to complete assignments. Both include formal assessments and quizzes. Overall, feedback provided to students is similar. In either format, the amount of interaction you have with others is up to you. The main difference between the two approaches lies in the flexibility you gain from an online program.
What to Consider When Choosing an Online Program
Academic Majors – This may seem obvious, but be sure the school offers the field of study that interests you and has a solid reputation in that discipline.
Accreditation – Check that the schools you're interested in are accredited. That tells you they meet the basic academic standards for higher education. It ensures your degree will be recognized by other institutions and employers.
Costs – Advanced education requires a substantial financial investment that can leave you with a debt burden for years. Find out all of the costs before you make a decision.
Pros
You can take classes from anywhere.
You can take classes at any time.
Usually less expensive than a traditional college program.
Less debt when you get out of school.
The ability to work full time while going to school.
Effective and more efficient
Cons
Online study requires self-discipline.
Lacks face-to-face interactions.
You'll probably have to do more writing to complete assignments.
Because online classes offer the flexibility needed when trying to balance school, work, and family, it's no surprise many people choose online programs. A homeland security degree can open doors to a lucrative and satisfying career.
Homeland Security Resources
Recommended Online Schools