Homeland Security Degrees and Careers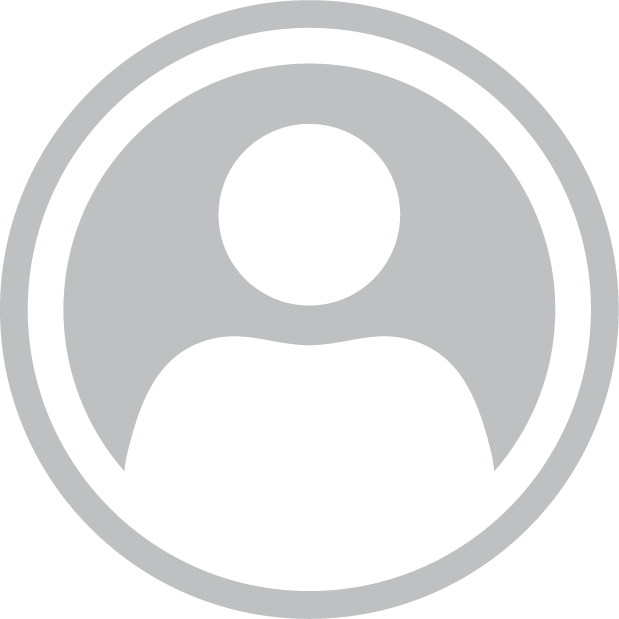 Featuring expert Q&A with Joe Ruffini, founder and principle consultant for JPR & Associates LLC
September 11, 2001, changed everything—including sparking the creation of the Department of Homeland Security (DHS). The DHS combined 22 different agencies under one umbrella with the mission to protect the United States from outside threats. From U.S. Customs and Border Production to Federal Emergency Management Agency (FEMA) to the Secret Service, the departments are varied, and the career options are nearly endless. You can do your part to protect the United States as a homeland security employee.
<!- mfunc feat_school ->
Featured Programs:
Sponsored School(s)
<!- /mfunc feat_school ->
How to Enter the Homeland Security Field
Those with a degree in homeland security may go on to work as a border patrol officer, police officer, hazardous material removal worker, or even a member of the Secret Service, among dozens of other positions. The department employs more than 230,000 people, with opportunities for veterans and students and recent graduates.
There are literally thousands of jobs available from coast to coast. They range from jobs that require a high school diploma all the way up to jobs that probably require advanced degrees. There's a lot out there. People just have to look and have to decide what they want to do and what they're qualified for.
The first step to earning a position in homeland security is completing training or a degree in your chosen area.
Homeland Security Degree Levels
The number of schools, both online and brick-and-mortar, offering homeland security degrees is rising.
An associate degree, which generally takes only two years to complete, can get your foot in the door with homeland security. FEMA compiled a list of known programs throughout the country and online.
Courses may include:
Fundamentals of Emergency Management
Homeland Security Policy and Law
Introduction to Criminal Justice
Terrorism Response Planning
Weapons of Mass Destruction
Bachelor's degree programs are becoming more widespread, with FEMA publishing a list of recognized programs. Including both online and in-person options, you may be able to find a suitable pathway for your needs.
Courses may include:
Business law
Ethical Hacking
Extremist Groups and Security
Mobile Security
Risk Management
Many of these programs also require an internship or project. Refer to your individual school's site to find out what this would look like for you.
FEMA also includes a list of master's level programs, some of which include graduate certificates. Many of these degrees are more focused than the bachelor's programs, allowing you to develop expertise in cybersecurity, counterterrorism, policy coordination, or another area.
Curricula will vary based on your chosen field, but you can expect to encounter more advanced versions of the bachelor's courses. Some master's programs require a capstone project or internship, so check your chosen school's requirements for information on those.
There are fewer doctoral programs than those for the other levels, with FEMA only listing six. This does not mean there are only six programs; these are simply the ones that this agency recommends. Many of these programs are not labeled as doctorates IN homeland security, but as doctorates in another field (e.g., public administration) with a focus on homeland security.
Coursework will be highly focused and advanced. Many programs require a project or dissertation to complete your studies; check the information for your chosen program to understand these requirements.
Certificates in homeland security allow you to show expertise in a particular area. They come in many topics, from the expected, such as Emergency Management Technology or Criminal Justice, to the unexpected and equally important, like Emergency Management with Special Populations. You can earn these certificates at any level, from associate to doctorate, sometimes in conjunction with earning a degree. You will need to complete coursework that focuses on your chosen field, and they can take anywhere from a semester to two years to complete.
Continuing Education
After you have received your degree(s), it's important that you continue to be educated on homeland security topics.
Ruffini explains, "Education is extremely important and whether you do that formally with additional college courses or advanced degrees, or whether an individual does that on his or her own, the important thing is continuing education is absolutely vital if you're going to be remain on the cutting edge and remain competitive in this field."
Homeland Security Degree Online
Online and traditional schools have similar curricula and requirements. Both require students to complete assignments on schedule, learn from textbooks or other materials and their instructors, and take exams. For homeland security, both generally require an internship or capstone project. The main difference between the two approaches lies in their respective degrees of flexibility.
What to Consider When Choosing an Online Program
Academic Majors: Does the school's homeland security program focus on areas that interest you? If you want to work in cyberterrorism, a program that focuses on disaster relief is not the correct fit.
Accreditation: Always ensure that a school and program you choose are accredited. Unaccredited programs may not have the same educational standards as accredited ones and can lower your chances of employment.
Cost: Be sure you can afford your degree. Speak to the school's financial aid office to see if there are scholarships or grant opportunities to help you on your way.
While homeland security online degrees may sound like great options, it is essential to make sure this learning format is right for you.
Homeland Security Online Degree Pros
You can generally take classes anywhere and at any time.
They are usually less expensive than traditional college programs.
You can often keep your full-time job while earning your degree.
Online degrees are considered as valid as traditional degrees, but frequently allow more flexibility in time commitments and lengths of programs.
Homeland Security Online Degree Cons
Online study requires self-discipline—you need to manage your own time.
There are fewer opportunities for face-to-face interactions with professors and classmates.
If fieldwork is required, you may have to find your own locations rather than using school resources. This is particularly true if you live in a different state than your program.
Career Outlook and Salary
Once you have chosen your path, including earning any necessary degrees or certifications, you need to start investigating how and where to pursue jobs in homeland security. The department's careers are divided into four basic categories:
Law Enforcement: These careers include protecting major political figures, including the president and vice president, border security, law enforcement training, and general security.
Immigration and Travel Security: Similar to parts of the Law Enforcement track, this sector protects national transportation and works to ensure the security and lawfulness of immigration.
Prevention and Response: If you want to keep people, locations, and the environment safe from threats and hazards, this area offers those opportunities.
Mission Support: These are the "background workers" of the Department of Homeland Security, generally making sure that things are running smoothly. They also investigate potential fraud or civil rights issues, among other duties. While 20 offices fall under this title, a few options include:

Citizenship and Immigration Services Ombudsman
National Cybersecurity Center
Office for Civil Rights and Civil Liberties
Office of Health Affairs
Office of the Chief Financial Officer
All DHS jobs are posted on USAJOBS.
Homeland Security Salaries
While some people may work in technology and combat cyberterrorists, others may work as border patrol officers, and still others may work in accounting or communications. The pay for each of the dozens of career paths is different.
If you would like to dig deep into the benefits, pay, and work/life balance for homeland security employees, the Department of Homeland Security outlines everything you need to know.
For a basic overview, FederalPay.org, which sources and clarifies information from the government's Office of Personnel Management, provides pay information for those who work at the headquarters for the Department of Homeland Security. As of 2018, they report the average salary of headquarters employees was $119,755.92. Of their 3,261 employees, 441 made $8,967 or less, while three employees made over $215,000. FederalPay.org shows individuals' salaries.
If you are considering a job at the DHS Headquarters, the top 10 careers in that location are:
Management and Program Analysis
Miscellaneous Administration and Program
Intelligence
Information Technology Management
Contracting
Security Administration
General Attorney
Human Resources Management
Budget Analysis
Accounting
Protective Services Job Growth
Though DHS encompasses dozens of career types, a couple of the more common overarching career types are expected to grow in the next few years. According to the Bureau of Labor Statistics, the following jobs are only some of the paths expecting growth:
Emergency Management Directors: Median salary of $74,720, 5% growth
Information Security Analyst: Median salary of $98,350, 32% growth (much faster than average)
Management Analysts: Median salary of $83,610, 14% growth
How to Get a Job in Homeland Security
Securing a position in DHS is not unlike the paths towards other careers, except for including a more intensive background check and thorough verification of citizenship if the position requires.
Earn experience in your field, ideally through a degree program.
Visit USAJOBS.com to search for opportunities. This is the only official place to find jobs in homeland security.
Review the descriptions for jobs that interest you, and be sure that you meet all of their requirements.
Apply for jobs, being thorough and honest in your application.
Be prepared to complete a background check, including a check for U.S. Citizenship, and a drug test. They may ask for contact information for others they would like to interview as well.
Homeland Security Resources
These resources can help you to understand your options, the groups involved with DHS, and even look for employment in homeland security.

<!- mfunc feat_school ->

Featured Programs:

Sponsored School(s)

<!- /mfunc feat_school ->
Meet the Expert
Watch our interview with Joe Ruffini, founder and principle consultant for JPR & Associates LLC in Colorado Springs:
Recommended Online Schools