Counter-Terrorism
Terrorism is a criminal justice issue that is constantly present in the minds of Americans and international citizens. In recent decades, the focus on terrorism has scaled up rapidly. If you're looking for a specialized criminal justice career that has international applications, consider earning a counter-terrorism degree.
In the early days of counter-terrorism, this field was primarily of national concern. Now that terrorist attacks and threats have increased substantially, training is available around the world. In Arkansas, a recent counter-terrorism training event showed law enforcement professionals how to handle potential terrorist threats (Arklatex, 2016).
However, the field still has a huge presence on the international stage. At the 2016 Nuclear Summit, world leaders met to discuss counter-terrorism (ABC News, 2016).
Learn more about counter-terrorism programs and how they can help you start the path to an exciting new career.
---
<!- mfunc feat_school ->
How to Become a Counter-Terrorism Specialist
Terrorism is one of the most serious threats facing the world today, and many government agencies do not have the experts they need to face this problem head on. By earning a bachelor's degree in counter-terrorism or a master's degree in counter-terrorism, you may develop the skills that are needed in national and international security threats.
The same topics are addressed in both types of programs, although undergraduate programs tend to offer a broader view and graduate programs offer more high-level theoretical instruction. As a counter-terrorism student, you learn about the history of terrorism, the underlying causes of terrorist belief systems, the factors that contribute to a terrorist group's success or failure, and techniques used to fight international and national terrorist attacks. You should build practical skills that help you create and implement security efforts, analyze terrorism policies, and assess research.
If you plan on studying counter-terrorism at the bachelor's degree level, you may take courses like:
Terrorist Techniques
Threat Assessment Fundamentals
Intelligence, Surveillance, and Reconnaissance
Counter-Terrorism Techniques
Criminal Law
Foundations of Terrorism
Religious Extremism
Psychology of Violence
Master's degree programs expect you to have established critical thinking skills and a basic knowledge of criminal justice. These advantages permit you to take more advanced courses.
The courses listed below are commonly required in master's counter-terrorism programs:
WMD Terrorism
Advanced Surveillance and Counter-terrorism
Advanced Counter-terrorism Analysis
Domestic Terrorism
Area Studies Analysis
Origins and Trends in Terrorism
Advanced Intelligence Collection
The terrorist threats endangering the world change on a near-constant basis, so you may find that your education specifically addresses the greatest threats to the world's safety. However, you should also learn techniques and theories that are applicable to terrorism as a whole; this information helps you prepare for terrorist actions that may come about in the future.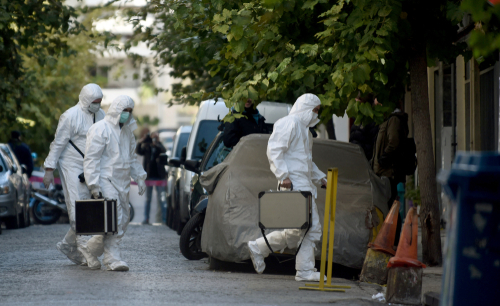 You should try to get some practical experience before you graduate with a bachelor's or master's degree. If you attend school in a politically active area like Washington DC, you may have more diverse scholarship opportunities than students in other areas. However, with many states implementing counter-terrorism programs in criminal justice, you should be able to find an internship site or practicum option.
Counter-Terrorism Salary and Career Outlook
If you're still wondering if counter-terrorism training is the right move for you, think about the advantages of studying counter-terrorism. Through your work, you can address one of the most prominent dangers in the world today and create a safer world for the next generation. Additionally, this is a complex and intelligent specialty that can challenge you and keep you actively engaged in your work. As terrorist threats are extinguished and new ones arise, you may be able to advance your career and address new issues.
With relevant education and experience in counter-terrorism, you could work as an intelligence analyst. Through 2024, O*Net anticipates a stable job outlook (2016). They report an average annual income of $79,870 (O*Net, 2016). You may also seek work as a security manager. Security managers earn a median income of $105,060 annually (O*Net, 2016). Job openings may increase between 2% and 4% by 2024 (O*Net, 2016).
The need for counter-terrorism professionals may increase as terrorism affects more parts of the world. You may learn theories and research techniques that can help crack difficult cases. Counter-terrorism experts found that the Paris and Brussels attacks originated from a supercell of religious extremism (Savannah Now, 2016).
This is the time to invest in your education and develop a career you're passionate about. Request information from the schools below to explore counter-terrorism courses.
Recommended Online Schools