Probation Officer
A probation officer's job is twofold.
First, probation officers oversee the progress of convicted criminals who have been placed on probation. They check on the offender's job status and make sure he or she is staying out of trouble. The probation officer's goal is to help former offenders successfully reintegrate into society. To accomplish this, probation officers work directly with criminal offenders, meeting with them regularly and ensuring that they are complying with the terms of their probation or parole.
Second, probation officers complete presentence investigations for the courts. After a defendant enters a plea of guilty or no-contest, or if a jury finds the defendant guilty, a presentence is ordered. A presentence investigation provides the sentencing judge information concerning the defendant's life and offense circumstances. The judge uses this information for a sentencing decision.
---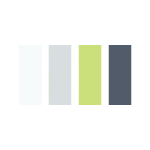 Probation Officer Job Description
Along with the description above, the primary aspect of a probation officer's job involves regular progress meetings with offenders, as well as their family members and employers. Depending on the individual case, probation officers may be required to provide a variety of services to help the offender stick to the "straight and narrow." These services could include anything from helping a convict obtain employment training to arranging for substance abuse counseling.
Probation officers must keep detailed records of their clients' progress and setbacks. This paperwork is essential, as it may later be used for legal purposes. In many cases, probation officers are asked to testify in court and give recommendations regarding the future of their clients' probation status.
How to Become a Probation Officer
Probation officers ensure public safely through effective supervision of convicted criminals. Probation allows offenders to serve out their sentence while remaining in society, so they can maintain productive lives and pay restitution to victims and the community. The steps to become a probation officer are below:
While in college, find a job in the criminal justice field (such as Boys Town or working at a jail, prison, or a residential treatment facility)
During college, complete an internship at a probation office
Earn a bachelor's degree in criminal justice or a related field of study
If applicable, attend a certification academy to become certified (some states require this)
Apply for an open position as a probation officer
Go through the interview process
Pass a background investigation
Get hired as a probation officer
Get trained on-the-job once hired
Most probation officer jobs require at least a bachelor's degree, preferably in an area like criminal justice, psychology or social work. After school and before starting formal employment, many employers ask potential probation officer candidates to pass oral and written exams, as well as a psychological exam.
Although it's not always required, many individuals pursuing this career earn an advanced degree, such as a master's. Related work experience in corrections, criminal justice, social work and/or counseling also plays a huge role when it comes to securing a position. In addition, most probation officers must complete a formal training program, which often include government or state-sponsored probation officer classes, before they can start working independently.
College Courses for Probation Officers:
Classes may vary depending on what school you use; the following list of criminal justice classes are examples of what you might see in an undergraduate program:
Introduction to the Criminal Justice System
This course covers the history and philosophy of criminal justice and ethical considerations. It also provides an overview of the three parts of the criminal justice system: law enforcement, court systems, and corrections.
Criminology
Learn about the scientific study of crime, including its causes, responses by law enforcement, and methods of prevention. You will review the many different theories of criminology that result in deviant behavior.
Criminal Law
A philosophical analysis of criminal law principles and concepts, focusing on both the procedural aspects and the substantive elements of various crimes and criminal court decisions.
Introduction to Corrections
This course examines the historical development of corrections and trends in the field. You will learn about strategies such as the analysis and evaluation of concepts and theories of retribution, deterrence, rehabilitation, incapacitation, and other purposes of correctional reform.
Police and Society
A study of the critical issues facing police officers and administrators when it comes to the relationship between police and communities. This course usually emphasizes community relations in diverse societies, with a particular focus on the history of police.
Traits of Successful Probation Officers
Traits of successful probation officers include communication skills, critical thinking skills, decision making skills, emotional stability, organizational skills, and writing skills.
Communication skills include both written and verbal communication. Probation officers must learn to read body language. Communication skills are important for probation officers to effectively interact with criminals and legal teams/administrators. Half of communicating involves engaging in active listening and understanding what others are saying.
Critical thinking skills help to evaluate whether a statement or argument is truthful. Good critical thinking skills allow probation officers to pick up on the validity of a convict's argument and recognize if what they've said is true or false.
Decision-making skills is an important trait of a successful probation officer. For example, decisions require confidence and the ability to follow through. While not always easy, probation officers must weigh the pros and cons of a decision and implement it.
Emotional stability leads probation officers to deal with their emotions in a professional setting, meaning they do not let their emotions get in the way of performing their job. Probation officers deal with a lot of difficult situations so it is imperative that probation officers keep their work and personal lives separate.
Organizational skills include attention to detail and multitasking. Probation officers typically juggle multiple cases, keeping detailed records and staying on top of community resources can improve the way they manage their probationers.
Writing skills, and the ability to write effectively, is very important to the probation officer job. Failure to effectively write professionally can weaken the probation officers respect from judges, attorneys, defendants.
Probation Officer Salary and Career Outlook
Job prospects for probation officers are expected to be excellent in coming years. The O*Net reports that employment of probation officers and correctional treatment specialists is expected to grow 5-9% from 2016 to 2026. The median annual salary for probation officers is $56,630, according to BLS 2017 data.
Types of Probation Officers
Pretrial Services Officer – Pretrial services officers investigate an offender's background to determine if the offender can be safely allowed back into community before his or her trial date. Officers must assess the risk and make a recommendation to a judge who will determine bond amount. If an offender is allowed back into the community, pretrial officers supervise them to make sure they are following the terms of their release
Correctional Treatment Specialists – Counseling of a correctional treatment specialist is related to sexual abuse, anger management, or drug abuse. The typical job duties of correctional treatment specialists include helping soon-to-be-released inmates acquire jobs skills, find employment, or enroll in educational programs.
Parole Officer – A parole officer is assigned to a parolee after their release from prison to assist them as they adjust to their transition back into society. They may help with everything from job searches to staying drug-free. Parole officers are typically responsible for a large load of cases at one time.
Probation Officer – Probation officers work with people who were convicted of crimes and sentenced to probation instead of incarceration. The work of a probation officer often involves monitoring offenders, coordinating rehabilitation services and arranging job training. Most probation officers must have a bachelor's degree.
Careers Similar to a Probation Officer
Case Manager: Evaluates offenders in prison to determine the best course for rehabilitation. Provide offenders with resources, such as job training. Test offenders for drugs and offer substance-abuse counseling. Monitor offenders and help with their progress
Social Worker: Helps people cope with challenges they are facing in their lives. Some, called clinical social workers, are therapists who diagnose and treat individuals who have mental, behavioral, and emotional disorders.
Substance Abuse Counselor: Substance abuse, behavioral disorder, and mental health counselors advise people who suffer from alcoholism, drug addiction, eating disorders, mental health issues, or other mental or behavioral problems. They provide treatment and support clients recovering from addiction or problem behaviors.
Probation Officer Resources
Recommended Online Schools