Georgia Criminal Justice Degree Programs
Overview
According to pirate lore, Georgia's coastal Blackbeard Island was one of Edward "Blackbeard" Teach's hideouts. Tales of buried treasure persist even today nearly 300 years after Blackbeard's death. After terrorizing the Atlantic Coast for nearly two years from 1716 to 1718, Blackbeard was finally brought to justice at the end of a sword. As a sworn law enforcement officer in Georgia, you'll find your share of action in growing cities like Atlanta.
We have complete listings for criminal justice education and current information about pursuing a criminal justice career. Start looking for the right program today with our school listings below. Use our efficient process for requesting information from several different schools.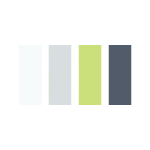 Criminal Justice Education in Georgia
A degree in criminal justice can open the door to a wide variety of careers in Georgia, ranging from an entry-level security guard to the director of the Federal Bureau of Investigations (FBI). There are at least 75 post-secondary degree options for students interested in criminal justice education in Georgia. The majority of criminal justice colleges offer associate, bachelor and master degree programs with a few providing the opportunity to complete a doctorate degree. Most entry-level careers in criminal justice require at least a bachelor degree.
Nationally available scholarships like the ones offered through the American Criminal Justice Association can help you pay for your degree, but Georgia residents can also find awards just for them. For example, Georgia students can apply for the COAG Scholarship.You can also find criminal justice scholarship opportunities by clicking here.
The typical four-year degree program in criminal justice consists of a core curriculum, several electives and math, science and English requirements. Some of the standards criminal justice courses that you may complete include:
Introduction to the American Criminal Justice System
History of Crime and Justice
Analysis and Research Design in Criminal Justice
Criminal Law
Courts and the Legal System
Legal Research and Writing
Racial Relations
Ethics in Criminal Justice
In the third year of your bachelor degree program, you will most likely complete at least one semester of field work related to your criminal justice specialty. By your senior year, most of your time will be spent at an offsite internship. The majority of colleges today offer the opportunity to complete at least some of your degree requirements online, such as your introductory and theoretical courses.
Outlook for Criminal Justice in Georgia
According to 2017 data collected by the U.S. Bureau of Labor Statistics, Georgia's rapid growth has led to the need for more law enforcement officers. Currently, Georgia employs more than 23 thousand Police and Sheriff's Patrol Officers who earn a mean annual wage of around $42,190.
Since criminal justice encompasses so many potential careers, it is difficult to provide statistics for the field as a whole. The Bureau of Labor Statistics (BLS) indicates salary and growth data for several of the top criminal justice job titles in Georgia.
Average Annual Georgia Salary
Probation officers and people who provide counseling to correctional institution inmates fill approximately 2,830 jobs across the state. The metropolitan area that includes Sandy Springs, Atlanta and Marietta has the highest concentration of probation officers and inmate counselors.
Jobs that pay at the lower end of the salary range are generally filled by people with a two-year associate degree or a program certificate. Some of the positions include bailiffs making $39,450 a year, correctional officers and jailers earning an annual salary of $33,960 and security guards earning $25,280 yearly.
If you want to enter the criminal justice field in Georgia, review the listings of criminal justice programs below and contact schools that interest you. As a general rule, it's better to request information from multiple schools to make sure you choose the right one.
Georgia Criminal Justice Schools
Online programs may not be available in all areas
Recommended Online Schools
{{ school.SchoolName }}
See more programs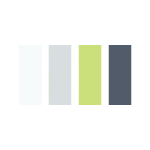 Additional Criminal Justice Schools in Georgia