Correctional Officer: Job Overview and Training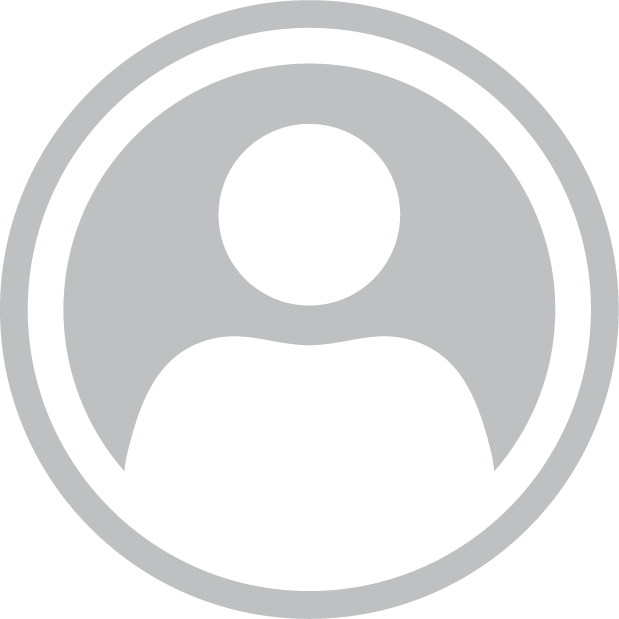 Featuring expert advice from Daniel Martuscello III, New York State Department of Corrections and Community Supervision
Correctional officers supervise individuals who have been arrested and are in jail awaiting trial or have been sentenced to jail or prison time. Daniel Martuscello III from the New York State Department of Corrections and Community Supervision explains that being a correctional officer entails much more than supervision alone: "Rehabilitation and successful reentry are goals of department and to attempt to return every offender to the community to be successful and productive members of society."
If you are looking for a career where you can make a difference in the lives of inmates and the communities where they live while earning a solid living, a job as a correctional officer may be the right fit for you. While some education is required, you may not need a four-year degree to get a job as a correctional officer.
<!- mfunc feat_school ->
Featured Programs:
Sponsored School(s)
<!- /mfunc feat_school ->
Correctional Officer Job Description
Correctional officers oversee inmates, look for suspicious or illegal activity, and may write daily reports on the environment of the facility, inmate conduct, and security threats.
You may work alone on a cell block or with another officer. Although most correctional officers are unarmed, you will likely carry a communications device so you can communicate with coworkers and call for reinforcement should an emergency arise.
As a correctional officer, you may work in a local or state prison or a tactical response team that responds to gang activities, hostage situations, riots, suicide attempts, and other dangerous events. You might go with inmates on prison work assignments, accompany them to counseling sessions, or oversee other activities such as classes inside the facility.
While working as a correctional officer in a jail or prison can be stressful and sometimes dangerous, being part of inmate rehabilitation is something many correctional officers find extremely rewarding. During your workday, you may interact with not only inmates and other correctional officers but also bailiffs, lawyers, family members of inmates, police officers, social workers, nurses, parole officers, and other personnel who work toward a common goal of rehabilitation and reentry. Martuscello, of the New York State Department of Corrections and Community Supervision, describes this dynamic as "a community inside the walls" for their offender population and an essential component of the department's success.
Most correctional officers work 8-hour shifts, though the hours may vary. Since correctional institutions require 24/7 coverage, you may work nights or a swing shift. Some officers may work extended shifts and have more than two days off in between workweeks. Night, weekend, and holiday work is common, as is paid overtime.
How to Become a Correctional Officer
If becoming a correctional officer sounds like an exciting and fulfilling career, you will need to be at least 18 years old and hold a high school diploma or a GED. Some agencies require applicants to be 21 years old and have some college or work experience.
While the requirements for employment will vary based on the facility you want to work for, the path to employment at the Federal Bureau of Prisons includes:
1. Meet the Age and Education Eligibility Requirements
You must be at least 18 and have a high school diploma. Having an A.A. or B.A. in areas like criminal justice may be beneficial, particularly for supervisor positions.
2. Submit to a Background Check
This may cover your criminal record, a credit check, and inquiries with previous employers and references.
3. Take a Drug Test
Most jails and prisons have zero tolerance for illegal drug use, so you will likely take a drug test. If you take prescription drugs, you may be required to provide documentation.
4. Medical and Physical Exam
This may include a review of your medical history and a physical exam to ensure you can perform the job.
5. Take a Physical Abilities Test (PAT)
A correctional officer's job can be physically demanding, and you may be required to complete a physical abilities test to ensure you can perform specific tasks. This includes standing and walking for an hour or more, lifting, carrying, and dragging objects, climbing a ladder, and running a quarter mile.
6. Specialized Correctional Officer Training
In addition to the physical test, you may also take courses in firearms, self-defense, communicating with inmates, policies, and procedures.
7. Take a Written Test
This test will verify that you have learned the content taught in specialized training courses and can successfully perform your duties as a correctional officer.
While many facilities do not require a college education, earning a criminal justice B.A. can make your application more competitive, which may be critical in a profession that is not currently experiencing growth. Many criminal justice B.A. programs can be completed online, and you may even be able to pursue your degree while employed as a correctional officer.
Traits of a Successful Correctional Officer
There are many other traits that can help you succeed as a correctional officer:
Physical Fitness
The job of a correctional officer can be draining. You may need to walk, run, climb, and even restrain inmates, so being in top physical condition is likely beneficial.
Calm Under Pressure
Emergencies, stress, and difficult situations are part of the job as a correctional officer. To be successful, you must be able to make the right decision in high-stress situations and remain cool under pressure.
Ability Handle Confrontation
Part of your job as a correctional officer may include interacting with individuals who are prone to anger or violence. You must be able to remain calm while maintaining control of the situation.
Interpersonal Skills
During a regular workday, you may interact with inmates, fellow correctional officers, and other people in the criminal justice field, such as lawyers and bailiffs. The ability to communicate and interact respectfully with other people is paramount to your success and safety.
Self-Discipline
As a correctional officer, you must adhere to a variety of rules and policies designed to ensure the safety of inmates and staff. A strong sense of self-discipline and desire to follow the rules can be key to success and promotions down the road.
Observation
Much of your day may be spent supervising inmates, including watching for suspicious or illegal activity. Careful observation requires patience and the ability to stay focused for long periods of time. With time, you may also learn to notice when inmates display unusual behavior that could indicate a larger problem.
Computer Savvy
While much of your job may be interpersonal, correctional officers often file reports, access facility systems, and use computers to monitor inmates. A solid understanding of computers could be helpful.
"It can be a very rewarding career to see you take an offender from intake to release or to supervision in the community, and they leave with skills such as a GED or a college degree or things of that matter and become successful members of society," says Martuscello. But he also notes that the job can be stressful and demanding. Due to the often dangerous conditions, applicants with previous military experience may have a leg up in the application process.
Salary and Career Outlook for Correctional Officers
Your income as a correctional officer may depend on a few factors, such as where you work, the state you live in, your seniority, and your education. For example, a correctional officer with a B.A. degree and several years on the job is likely to earn more than a newly hired correctional officer.
According to the Bureau of Labor and Statistics, the median annual wage for correctional officers is $44,330, as of May 2018. The job outlook for correctional officers is forecasted to decline by 7% between 2018 and 2028, with a total loss of 31,500 jobs over that time.
This change may be a result of a declining prison population, which impacts state and federal budgets for correctional officers. If you are considering a career as a correctional officer, additional education may help make your application more competitive.
Resources for Correctional Officers
Helping turn inmates into happy, productive members of society can be a fulfilling but demanding job. The following resources provide training, employment information, and networking opportunities.
Recommended Online Schools