Correctional Officer
With more than 800,000 offenders in jail and 1.6 million in state and federal prisons, there are plenty of job opportunities for correctional officers. Job duties include monitoring inmate activity, supervising work assignments, searching incarcerated individuals and living quarters for prohibited goods, inspecting prison security devices to ensure proper functioning, and screening inmate mail and visitors for forbidden materials.
---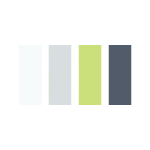 Correctional Officer Job Description
Correctional officers must regularly report on inmate conduct, as well as security threats and other occurrences. They keep a daily record of the environment in the facility to which they are assigned. They may work alone on a cell block or with another officer. Although most are unarmed, many carry communications devices to call for reinforcement should an emergency arise.
Some correctional officers may work on tactical response teams, in which they respond to gang organization, hostage situations, riots, suicide attempts, and other dangerous events.While working as a correctional officer in a jail or prison might seem to be one of the more stressful and hazardous jobs available, the working environment can actually be safer than most because of its stable population and the security measures taken to keep officers secure and safe. Most correctional officers work eight hours each day during a five-day workweek. They typically have rotating shifts. Some facilities have extended shifts or more than two days off in between work weeks. Night, weekend, and holiday work is common, as well as paid overtime.
How to Become a Correctional Officer
For those wishing to enter the field, most agencies necessitate a high school diploma or the equivalent, some college, or full-time work experience. Applicants who were in the military may have an edge, as well as those with a corrections degree. Correctional officers must be a minimum of 18 years old, with many agencies hiring only those 21 and older. The Federal Bureau of Prisons has slightly more stringent requirements: a bachelor's degree or higher, three years of full-time related work experience, or both for entry-level correctional officers. Correctional officer education is important in this field, but there are a variety of other requirements to consider. Criminal backgrounds may disqualify applicants – but at the very least, those looking for a job in a correctional facility should answer all questions thoroughly and honestly. Upon being hired, correctional officers complete a short training program, but they receive the majority of training on the job. Federal correctional officers go through 200 hours of training during their first year, followed by 120 hours of specialized training, which takes place in Glynco, Georgia at the U.S. Federal Bureau of Prisons. Some schools also offer a Bachelor of Science in Criminal Justice, which may help aspiring correctional officers find employment. These corrections degree programs – which cover correctional practices, policing, safety codes, criminal law, criminal court procedures, and evidentiary law – are often offered online and take about four years to complete.
Correctional Officer Salary and Career Outlook
According to the latest data from the Bureau of Labor Statistics, there were roughly 468,600 correctional officers and jailers employed in the U.S., and most worked for state or local governments in a variety of correctional institutions. Correctional officer positions are expected to increase seven percent from 2016 to 2026, so it's important you do well with your education in order to get a good job.
The median annual wage for correctional officers and jailers is $43,510 as of May 2017. Officers receive standard benefits, as well as a uniform or clothing allowance for those in the public sector.
After providing 20 years of service, officers can retire after age 50, and they can retire at any age after 25 years of service.
Below, CriminalJusticePrograms.com speaks with Daniel Martuscello III from the New York State Department of Corrections and Community Supervision about entering this criminal justice field. Martuscello discusses career responsibilities, including the goal of successfully rehabilitating offenders to re-enter the community.
Correctional Officer Resources
Recommended Online Schools
{{ school.SchoolName }}
See more programs