Private Investigator
When you hear the term "private investigator," your mind probably immediately flashes to the film noir cliche of a fedora-wearing, Hardboiled detective sitting in a smoke-filled office. The reality of private investigation is quite different, but the job can be an exciting and lucrative. Private investigators may be hired by individuals, businesses or lawyers to obtain a variety of information. An attorney may hire a private investigator to find out more about a company's financial background, for instance, while an individual may want to know something as personal as whether or not a spouse is being loyal.
The variety of private investigation work is huge: celebrity protection, personal background checks, computer crime, personal harassment, copyright infringement, insurance fraud, child custody and missing person cases are all potential jobs for a private investigator. Sometimes a private investigator will specialize in a certain field, such as insurance fraud.
---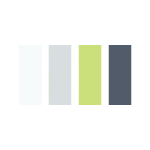 Private Investigator Job Description
The final goal of the private investigator is always to obtain information, as specified by the client. Investigators use the internet, newspapers, computer databases, social networking sites, phone records and more to gather this information. They may also conduct interviews with people to find out more about a person or subject.
Surveillance is also part of the private investigator's job, so he or she will spend time secretly following an individual, using anything from cameras to GPS to help document the individual's actions. Irregular hours are pretty much a given for the private investigator. Especially when conducting surveillance, night, weekend and holiday hours might be required.
The investigator's average day might involve a meeting with one or more clients; however, the majority of time is spent gathering information. When not out in the field, private investigators usually work out of an office where they meet with clients and compile notes. Usually the results of an investigation are gathered into a comprehensive report for the client.
Private Investigator Requirements
While programs geared specifically for private investigation are somewhat limited, there are a number of educational options, which can help you break into the field. Coursework in criminal justice, law and police science forms a good foundation for the career. Private investigators hoping to work for larger clients, like corporations, will most likely need at least a bachelor's degree or even a law degree. Computer science can be another useful educational path, especially for those hoping to specialize in computer forensics. Those with prior experience in law enforcement, also might have an easier time breaking into the field. Certificate programs in private investigation are also available.
Most States require private investigators to be licensed. Licensing requirements vary but are likely to include a certain amount of training and a passing score on an exam.
Private Investigator Salary and Career Outlook
Employment for private investigators and detectives is expected to grow 11% from 2016 to 2026, which is slightly above average. Despite this increased demand, competition in the field will still be tough since it attracts many qualified individuals. According to the Bureau of Labor Statistics, the average annual salary of private investigators was $50,700 in 2017.
Over the years, private investigators have had to become more mindful of privacy laws. If an investigator obtains information via an illegal wiretap, for instance, not only can the investigator get in trouble, but this evidence will not be admissible in court.