Prosecutor
At the heart of the criminal justice system is the government, which is meant to protect the people by keeping dangerous criminals off the streets. As a prosecutor, you'll bring those guilty of crimes to justice at the local, state, or federal level. Learn more about what it takes to become a prosecutor to find out if you're a good fit for this career!
---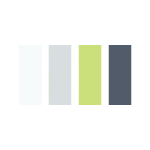 Prosecutor Job Description
A prosecutors responsibilities are typically divided between preparing for cases and presenting cases in court. Depending on how much money the state allocates to different cases, you may spend several months preparing for a case before it is even heard by a judge. When a case goes to court, you may be in session for days or weeks before receiving a real break.
Prosecutors serve both the government and the public. Though you must act within the constraints of the laws of your area, prosecutors make decisions that can affect how safe the public feels. Overall, a prosecutor must have an extensive knowledge of the law and criminal justice system to be successful.
How to Become a Prosecutor
If you're dedicated to becoming a prosecutor, you need to meet a long list of requirements that ensure that you're ready to serve the public as a lawyer. Many of these requirements center around education. To start, you need a bachelor's degree. You may choose to major in a related field like pre-law or criminal justice, both of which can get you started on the road to a criminal justice career. In this type of degree program, you may take courses like Criminology, Law Enforcement, Statistics or Social Research, Principles of Corrections, and Criminal Law.
After you have earned a bachelor's degree, you can continue your education in law school. Law school requires an additional three years of full-time schooling. In law school, you delve more into the legal system and how a prosecutor may work to promote change. In your first year of law school, you may take courses like Civil Procedure, Federal Litigation, and Constitutional Law. In the last two years, courses include Law and Economics, Securities Litigation, History of American Law, Health Law and Policy, and Employment Law.
Upon completion of your law degree, you'll focus on prepping for the bar exam. Passing this exam and getting your attorney's license are the final two required steps in becoming a prosecutor. Once you're a licensed attorney, you can begin seeking work as a prosecutor. Relevant volunteer work or an internship experience may help you during your job search.
Prosecutor Salary and Career Outlook
Regardless of how the economy fluctuates in other areas, there will always be crime, which means that there's always a need for skilled criminal prosecutors. Depending on your level of experience and education, you may look in several different places for jobs. You may work at the city level, the county level, the state level, or the federal level. Generally, the higher you get in the government, the more training you need.
Overall, the job outlook for lawyers is positive in the United States. From 2016 to 2026, O*Net anticipates a 5% to 8% increase in lawyer jobs across the country. This job growth works out to almost 40,700 new job listings per year (O*Net, 2017). In some areas, lawyers are in greater demand. For example, in Texas, job openings are expected to increase by 24% (O*Net, 2017). California lawyers may see a 12% increase in demand (O*Net, 2017).
Salaries for prosecutors vary between states and cities. Overall, the average salary for a lawyer in the United States is $118,160 per year (O*Net, 2017). Illinois lawyers claim an average salary of $105,220 per year (O*Net, 2017). In Florida, the average salary is $99,940 per year (O*Net, 2017).
Recommended Online Schools