The CriminalJusticePrograms.com Trailblazer Scholarship is Now Closed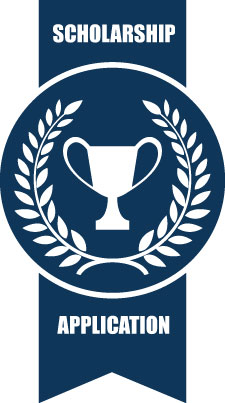 It's definitely an interesting time to be starting a career in criminal justice, but we can all agree that there's never been a more important moment than right now for people committed to justice and serious about community safety to be joining the ranks of law enforcement or taking on other roles in the criminal justice system. 
It's that kind of commitment to your community and dedication to doing what's right that has led you to consider a career in criminal justice. Things are changing fast, and it takes people with a solid understanding of the fundamentals along with a willingness to adapt to the times we live in to keep up. 
Now's the time to get the education you'll need to blaze new trails in law enforcement, corrections, or the judiciary. 
Wherever you plan to take your career, you'll need a quality education to get there. Whether it's a degree in criminal justice, police science, corrections, criminal investigations, or a related area, in the years ahead, formal schooling is going to be more crucial than ever. 
<!- mfunc feat_school ->
Featured Programs:
Sponsored School(s)
<!- /mfunc feat_school ->
Update
The application window is now closed.
Who is Eligible?
Any recently accepted or currently enrolled student in an associate's, bachelor's or master's degree program in criminal justice or related field (e.g., law enforcement administration, police science, homeland security, corrections, criminology, forensic psychology, criminal investigations).
All current undergraduate and graduate students who have completed at least one semester/quarter must provide proof of having a minimum cumulative GPA of 3.5 in their program so far.
All recently accepted undergraduate students must provide proof of being accepted into a qualifying program, along with proof of having a minimum cumulative high school GPA of 3.5 if enrolling in an associate's or four-year bachelor's; or in their associate's program if transferring in credits to begin a bachelor's.
All recently accepted graduate students must provide proof of being accepted into a qualifying graduate program and must provide proof of having a minimum cumulative undergraduate GPA of 3.5.
Scholarship Application Requirements
You will need to submit just two things to meet the scholarship application requirements:
Complete application form with verifiably true and accurate information
100% original essay that addresses the topic described below (2,500 words or less)
If your essay is selected, we will contact you using the email you provide on the application and request the following documentation to verify you meet the eligibility requirements: 
Proof of enrollment or acceptance in a qualifying post-secondary program (letter of acceptance or another verifiable document with university/program letterhead)
Proof of meeting minimum GPA requirements (transcript summary or another verifiable document with university/program letterhead)
Any false or inaccurate information on the application form or plagiarized content on the essay would be grounds for immediate disqualification.
Essay Topic
The sensational elements of the criminal justice system have always grabbed headlines, but in 2020 law enforcement has found a permanent place in the 24-hour news cycle as the public wrestles with calls to defund the police amid unprecedented levels of civil unrest.
In the context of contemporary issues and the debates taking place, we want to know what you think are the best ways to allocate resources. Maybe it's more boots on the ground and expanded community policing… maybe it's more training in de-escalation and non-lethal methods… maybe it's bringing in social workers and other support to respond to calls where a police presence may not be necessary… or maybe it's some combination of all of these.
It's more than likely that the ways in which public money is allocated for law enforcement will be re-evaluated in the years ahead. Here's your chance to express how to make the best use of those funds. In 2,500 words or less, we want to hear your thoughts.
Selecting the Winner
Our staff will review all applications and essays that meet the basic requirements and select a winner based strictly on the strength of the essay.
The essay topic is all about your personal experience and your own subjective thoughts and opinions. So naturally, there is some subjectivity to our selection process. This means that everyone with a qualifying GPA who is enrolled in or has been accepted to a qualifying program has an equal shot at winning, regardless of background, employment history, or extracurriculars. We feel this is the most equitable way to approach the selection process.
We know that all applicants are worthy of the award, but we're limited to choosing just one winner per year.
Announcing the Winner
We will start by contacting the winner by phone or email to deliver the good news. At that time, we will ask for proof of current enrollment and transcripts covering the period of time that passed since submitting the application.
If the selected recipient is unable to supply the required documentation, or if the GPA has dropped below 3.5 since submitting the application, we reserve the right to rescind the award and give it to another applicant.
We will ask the winner to provide a picture of themselves along with a few words that we will publish right here on CriminalJusticePrograms.com.
We will then make our official announcement to share the good news with our readers.
Non-Discrimination Policy 
CriminalJusticePrograms.com does not discriminate based on age, race, sex, religion, disability status or sexual orientation. All qualified applicants are given equal consideration and are assessed strictly based on the strength of their essay. It is at the sole discretion of our staff to select the applicant we feel best exemplifies the traits and values of a great criminal justice professional.