Master's Degree Programs in Criminal Justice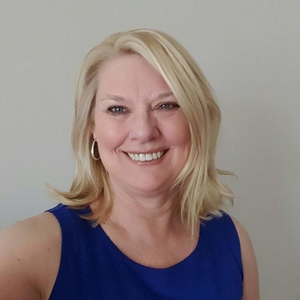 Featuring expert advice from Diane Sjuts, Director of the Criminal Justice Program at Metropolitan Community College, Omaha, Nebraska
A master's degree in criminal justice can give working professionals the skills, training, and education they need to advance in their careers. A graduate degree may also give first-time job hunters a chance to leapfrog the entry-level jobs and start their careers in an advanced position. This page explains what's involved in getting a master's in criminal justice, coursework to expect, and potential benefits and career paths.
<!- mfunc feat_school ->
Featured Programs:
Sponsored School(s)
<!- /mfunc feat_school ->
Is Getting a Master's in Criminal Justice Worth It?
While the answer depends highly on the cost of a program in time and money, graduate education is almost always an advantage for anyone who wants to work in a specialty field within criminal justice, in a leadership position, or in a federal or state agency. With a master's in criminal justice, you may be able to land a management job, move into a specialized area, or beef up your current skills, which can lead to advanced positions. For those who are just beginning their career in criminal justice, having a master's may qualify you for jobs that usually require significant work experience. Master's degrees can also lead to higher pay.
By earning a master's degree in criminal justice, you can make yourself more qualified for field-related jobs, especially compared to holders of bachelor's degrees who have the same level of field experience. Having a master's degree also can give you an edge when competing for a promotion, as you will have both the experience and an advanced degree in your field.
"One of the positive things about getting a master's degree is it provides you with specific expertise," said Sjuts. "If you want to work as a crime scene investigator (CSI), you have to have a master's degree specializing in forensics/biology. No matter the job, having a master's degree on your resume can make you stand out from those who don't have one."
A master's degree isn't necessary for every criminal justice professional, particularly for those pursuing work at the entry level or in specific careers within criminal justice.
"A master's in criminal justice is not worth it if you are planning to pursue a career in local law enforcement or probation or parole," said Sjuts.
Types of Criminal Justice Master's Degrees
There are three types of criminal justice degrees: Master of Science (M.S.), Master of Arts (M.A.), and Master of Criminal Justice (M.C.J.). Different schools use different degree titles—there are no universal factors that separate the three degrees.
Following are examples of specific master's degrees that schools offer:
Master of Science in Law Enforcement and Public Safety Leadership
Master of Science in Intelligence—Security Studies
Master of Science in Justice Administration
Master of Arts in Criminal Justice Leadership
Master of Arts in Criminal Justice and Criminology
Master of Criminal Justice in Crime Analysis
Master of Criminal Justice in Emergency Management and Homeland Security
Concentrations for Master's Programs in Criminal Justice
You can tailor your master's degree in criminal justice to your career goals by choosing a specific concentration. Examples include an M.A., M.S., or M.C.J. with a concentration in:
Public management and leadership
Strategic management
Fraud management
Information technology
Emergency management and homeland security
Crime and intelligence analysis
Security management
Corrections management
Criminal law and procedure
Global criminal justice
How to Get Your Master's Degree in Criminal Justice
Whether you're fresh out of undergraduate school or deep into your career, the path to a master's degree in criminal justice is generally the same. You should expect to commit about two years to complete the program—longer if you study part time.
Entry Requirements
Requirements for online and traditional master's programs are generally the same. Typically, applicants for a master's degree in criminal justice must submit:
Transcripts from a bachelor's program in criminal justice, criminology, sociology, or the equivalent from an accredited college or university with a GPA of 3.2 or higher.

Those with undergraduate degrees in unrelated fields may be admitted after taking specified courses.
Students with undergraduate degrees in other fields who have work experience in criminal justice may be admitted upon approval.

GRE or SAT scores.
Satisfactory completion of at least one statistics course and one social science research course.
Two letters of recommendation from full-time faculty members with contact information.
A personal statement regarding the student's interest in the program and the benefits of a master's degree in criminal justice.
A completed application with a non-refundable fee.
Curriculum
Typical learning objectives for a master's degree in criminal justice include an understanding of the major components of the criminal justice system (law enforcement, the courts, and corrections), how they interact with each other, and the political, legal, ethical, and socioeconomic environments in which they operate.
You'll also be required to demonstrate an understanding of both qualitative and quantitative research methods to collect and analyze data and how to apply these skills in conducting basic investigations and crime analysis. You'll also have to communicate effectively, both orally and in writing, and demonstrate a knowledge of information technology used in criminal justice research and practice.
Finally, much of the coursework will be devoted to your chosen concentration, like forensics or intelligence.
Courses criminal justice master's students are likely to take include:
Survey of Criminal Justice: Covers the major theories of criminal involvement, with attention to each theory's history, hypothesis, and empirical adequacy
Theories in Criminal Justice: An overview of research and theories important to the field of criminal justice
Constitutional Law and the Criminal Justice System: Examines the criminal justice system in the context of the United States Constitution with an examination of historical, philosophical, ethical, procedural, and political aspects of justice and discussion surrounding contemporary administration issues
Quantitative Methods in Criminal Justice Research: Teaches quantitative research methods, research design, and statistical analysis and their application to criminal justice
Public Policy and Criminal Justice: Examines the process by which criminal law and criminal justice policies are crafted and implemented
Many master's programs also require capstone projects like a thesis or dissertation. Check out some examples of theses and dissertations from Arizona State University.
Paying for Your Master's Degree
The cost of a master's degree can vary widely depending on a number of factors, including whether the school is public or private, whether you are an in-state or out-of-state student, and whether you attend full time or part time. The National Center for Education Statistics (NCES) reported that in the 2016–2017 school year, the average annual cost of a graduate education at a public school (in-state) was $11,617, while the average for a private school was $24,712. Factoring in increases based on that NCES data, for 2019–2020 the costs would be roughly $12,500 for public schools and $26,500 for private schools. For a program that runs two years for a full-time student, double those numbers to get a sense of the cost of a master's in criminal justice.
There are several ways to offset those expenses beyond costly student loans. One way is to start by gaining some work experience in the field after you finish your bachelor's degree.
"I always encourage my students to wait to obtain their master's degree until after they are employed in a criminal justice agency, partially because the agency may pay for a portion of their master's degree," said Sjuts.
You can also apply for financial aid or scholarships, which don't have to be paid back. Some scholarships are awarded directly by schools and others by third-party organizations, like the CriminalJusticePrograms.com Call to Serve Scholarship. Some are awarded based on need, others on merit, and others are reserved for specific populations, like African Americans, women, and members of the LGBTQ+ population.
Online Master's Degree in Criminal Justice
Many schools offer online criminal justice master's programs. These programs are just as rigorous as their on-campus counterparts and are usually designed and taught by the same instructors.
Note that online programs can be synchronous or asynchronous. In synchronous programs classes are given at specific times. With asynchronous programs students can log onto classes according to their own schedule—although assignments and tests are often due on specific dates. Thus, if flexibility is important to you, make sure to find out how online courses are offered.
Before choosing an online program, make sure to consider whether this type of learning will fit your personality. You will need to be self-disciplined and good at time management. Consider also whether you will miss the live interaction with professors and peers.
Most online programs allow prospective students to take a sample class to see if it's right for them. Take them up on the opportunity before you commit.
Salary and Career Outlook with a Master's Degree in Criminal Justice
The Bureau of Labor Statistics (BLS) reports that people with master's degrees earn more than those with lesser degrees and have a better job outlook across all careers.
Although specific data isn't available to compare salaries of people with and without master's degrees in criminal justice careers, here are some examples of annual salaries for jobs that generally require a master's degree. Salaries are as of May 2019. (Note that the BLS considers 5% to be an average growth rate for all jobs.)
| | | |
| --- | --- | --- |
| Career | 2019 Median Salary | Expected Job Growth |
| Federal Agent | $83,170 | 2–3% |
| First-line Supervisor of Police and Detectives | $91,090 | 4–6% |
| Security Manager | $110,630 | 4–6% |
| Security Analyst | $99,730 | 11% |
All data from the Bureau of Labor Statistics (2020). Job growth from 2018 to 2028.
What Can I Do with a Master's Degree in Criminal Justice?
The following are just a few of the types of careers that you can pursue with a master's degree in criminal justice.
Career Options with a Master's in Criminal Justice
Manager or administrator
There are many management careers in criminal justice, from police chief to corrections administrator to security manager. Leadership roles don't always require a master's degree. But as mentioned above, having a master's can put you first in line for moving up the ranks to a managerial position.
Learn more about becoming a criminal justice administrator
Some master's in criminal justice programs offer a concentration in management. Others allow you to choose a concentration in a specific area, such as corrections or security. If you are already in one of these fields, or want to move into another field and be considered for management positions, the career-specific concentrations may be the way to go.
Federal agent or intelligence analyst
Federal agents work at large, sprawling agencies like the FBI, DEA, Department of Homeland Security, and United States Marshalls Service. Graduate education is usually a must for recruits.
"Many federal agencies are willing to immediately hire applicants who have a master's degree right out of graduate school," said Sjuts. "However, if an applicant doesn't have a master's degree, they have to have a minimum of three years of criminal justice work experience."
Learn more about becoming a DEA agent
Learn more about becoming an FBI agent
Learn more about becoming a deputy U.S. marshal
Learn more about working in the Department of Homeland Security
In addition to job opportunities as agents, you might work behind-the-scenes as an intelligence analyst. These professionals gather and analyze data to help anticipate and prevent large-scale criminal activities such as terrorism. They use data from surveillance, law enforcement databases, and intelligence.
Forensic scientist
Forensic scientists assist law enforcement by gathering evidence from crime scenes, analyzing that evidence, and drafting reports explaining their findings. They also recreate crime scenes, consult with other experts in the field, and provide expert testimony in court.
Crime analyst
These professionals analyze information pertaining to crime and criminals. They use their findings to predict crimes before they take place. They also work with law enforcement in solving crimes by establishing patterns through data analysis and statistical modeling.
Policy Analyst
Policy analysts gather and analyze data related to policies and programs within the criminal justice system. Their mission is to ensure that these programs and policies are efficient.
Continuing Your Education
Doctorate in Criminal Justice
Your criminal justice education doesn't have to stop with a master's degree. Some go onto advanced graduate work at the doctoral level. You might earn a Ph.D. in criminal justice to pursue work like expert consulting, leading public policy, university-level teaching, or advanced research.
Certificate in Criminal Justice
There's also the option of earning a certificate. While not as in-depth as a full degree program, a criminal justice certificate can make you more marketable to employers and demonstrate your expertise in a specialty within your field, like criminal procedure, police-community relations, or criminal law.
Criminal Justice Resources for Master's Students
There are plenty of resources available to help you along your journey of graduate education in criminal justice. Here are a few of the top associations, societies, and other organizations that serve both criminal justice students and professionals alike.
General Resources
American Society of Criminology: This international organization encourages the exchange of information and ideas—both scholarly and professional—about the causes, consequences, prevention, and understanding of crime.
National Criminal Justice Association: The NCJA represents local, state, and tribal governments on issues relating to crime prevention and control.
National Institute of Justice: NIJ is a branch of the U.S. Department of Justice. Its mission is to improve the understanding of crime through science.
Research and Informational Resources
National Criminal Justice Reference Service: A federally funded organization, this organization offers information to support criminal justice research and program development.
The Crime Report: This multimedia information and networking resource is staffed by working journalists and maintains the largest criminal justice library in the country.
Justice Research and Statistics Association: This national nonprofit uses nonpartisan research and analysis to inform decision-making on criminal justice policy and practice.
Academic Resources
Specialty-Specific Resources and Organizations
Meet the Expert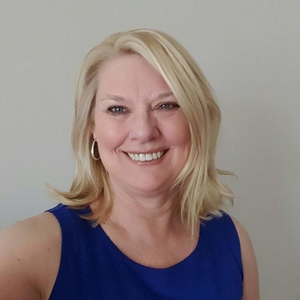 Diane Sjuts
Diane Sjuts has over twenty-five years of professional experience working in the field of probation. She began her career in 1979 as a probation officer, was promoted to Chief Deputy in 1988, and five years later was selected by the Supreme Court as the Chief Probation Officer. Following her retirement from probation, Diane began her second career—in education. She was hired in 2006 to teach criminal justice full time at Metropolitan Community College in Omaha, Nebraska; in 2013 she became the director of the program. Diane has written several articles on topics such as restorative justice, crimes and punishment, the criminal justice system, and interactive-participatory classrooms.
Diane is married and has three children: Jennifer, Jill, and Jeff. She enjoys reading, walking, decorating, and spending time with family.
Recommended Online Schools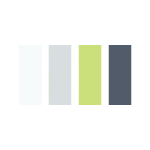 <!- mfunc feat_school ->

Featured Programs:

Sponsored School(s)

<!- /mfunc feat_school ->