Criminal Justice Master's Degree Programs
The field of criminal justice is growing, not just in number of jobs and salaries, but in the variety of positions to choose from. At the same time, competition for jobs can be fierce. Highly qualified military veterans and highly educated graduates with criminal justice job experience are first in line for the jobs that have better pay and more responsibility. Earning your master's degree in criminal justice is a great way to help you stand out against the competition and advance in your criminal justice career.
---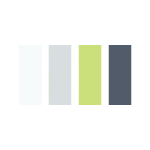 Career Options with a Master's in Criminal Justice
If you are thinking about earning your master's degree, you probably already know what specialization in the criminal justice field interests you most. While you can earn a general master's degree in criminal justice, you have a choice between many specializations–and your particular specialization will determine what universities are the best fit for you.
The Master of Science (MS) option will include more science in the curriculum and fewer liberal arts courses. Specializations such as forensic science, criminology, cybercrime, behavior analysis and forensic psychology are usually offered as part of an MS degree.
Law enforcement administration, organizational security, legal studies, homeland security, mediation and public policy are usually part of the Master of Arts (MA) degree.
If you haven't figured out your preferred area of specialization, do a little homework and research the careers these specialties lead to in order to make sure you pick the right school and the right degree.
Many of your career choices involve some sort of management, whether it is emergency management, crime scene or critical incident management, or the administration of organizations and functions.
Salaries for criminal justice professionals differ by job and location, according to the latest data from the Bureau of Labor Statistics (BLS). For example, criminal investigators made a median annual wage of $83,320 in 2017. Members of the federal criminal justice department made a median annual wage of $106,040.
If your goal is to work in academia, criminal justice professors earned a median wage of $69,980.
Top Five Careers for a Master's in Criminal Justice
Private Investigator Signal Loss Protection
Loss Prevention Police Investigator
Criminal Investigator
Intelligence Research Specialist
Adjuunt Faculty Criminal Justice
Costs of a Criminal Justice Master's Degree
Earning a master's degree in criminal justice can cost a bundle, but there are ways to manage or reduce the financial burden. After skimming the example programs we have listed below, check out our tips for alleviating some of your financial burden and list of financial aid, grants, and scholarship opportunities for master's in criminal justice students.
Here's a list of costs at a sample of schools:
Baker College: $25,020
Keiser University: $27,472
The Chicago School: $45,080
Walden University (online): $24,240
Liberty University (online): $20,340
Average: $28,430
Tips to Pay for Your Master's Degree
Some schools allow you to transfer undergraduate credits and credits from certificate programs, cutting the number of credit hours you must pay for.
Some schools also offer credit via exam programs, which can allow you to test out of classes, again saving the cost of paying for those credit hours.
Many employers have tuition reimbursement and assistance programs.
And lastly, don't forget to look into grants and scholarships. The university you choose may also have scholarship programs available. Government agencies and even private employers also offer scholarships to some degree candidates. You would be surprised at what might be available to you when you look.
Financial Aids, Scholarships, and Grants for Master's in Criminal Justice Students
Federal Student Loans: One common method for paying for schooling is to get a federal student loan, or FAFSA. You can find loans with low interest rates that you'll pay back after you complete your degree and have found a job.
The American Criminal Justice Association, Lambda Alpha Epsilon offers scholarships to undergraduates and graduates focusing on criminal justice studies. To qualify, you need to be a member of the ACJA.
The Gene Cart Student Paper Competition scholarship is awarded to undergraduate and graduate students in criminal justice. To qualify, you must write an essay on criminology.
The National Association of Blacks in Criminal Justice offers a variety of scholarship opportunities to black students who want to earn undergraduate or graduate degrees in criminal justice. To qualify, you must me black and nominated by a member of the NABCJ.
Criminal Justice Programs offers a $1000 scholarship, with a simple application process.
Some schools offer partial funding for your tuition if you complete a research-based degree. Be sure to check with the schools you are interested in to see if this is an option!
Click here for more scholarship options!
Curriculum for Criminal Justice Master's Programs
While there are many jobs in the criminal justice field that can be obtained after earning an associate or four year degree, earning a master's degree can lead to career growth, a more satisfying workday, and increased earnings. Although programs may vary from school to school, there is much overlap among the courses students are required to complete.
Criminology
One course that is common to virtually every master's program is criminology. Criminology is the scientific study of the nature and basic elements of crime, and is generally the foundation for the whole criminal justice field. The behavioral, sociological, and legal aspects of crime all come together in the study of criminology. Students are required to study the theories that explain crime and why it occurs. Other criminology research areas include consequences of crime and the reactions of society and government when a crime takes place.
Statistics
Students who pursue a master's in criminal justice are also typically required to complete a course in statistics. The statistics course gives students the necessary tools and formulas for analyzing crime statistics and data. Students learn how to collect, analyze, and record data, and they also learn about potential obstacles to adequate data collection and analysis and how to overcome the obstacles. The course also teaches students how to recognize local, statewide, and national trends among the data they have collected. Statistical analysis is important to the formation of the policies that attempt to address the criminal justice needs of a society.
Forensics
Many graduate criminal justice programs also include a forensics course. Also known as forensic science, forensics is a field that applies the use of science and technology to investigate crimes. Fingerprinting, ballistics evidence, footwear evidence, and body analysis are all forensic methods that may be used as part of a criminal investigation.
The subject of the reliability of certain forensic methods can sometimes come into play during the course of criminal investigations and especially once a suspect has been identified, charged, and placed on trial. The issue of properly collecting and storing evidence and correctly utilizing forensic methods is of major importance to may professionals in criminal justice careers.
Legal System
Most criminal justice master's programs also offer at least one course that covers the relationship between crime and the legal system. These courses may focus on the laws that regulate how a crime may be investigated, what happens once someone is accused of a crime, and potential penalties if the accused is found guilty. Legal system courses may also discuss the controversy over the effectiveness of certain legal penalties including capital punishment, solitary confinement, and other aspects of incarceration.
Research Methods
Similar to the criminology course, almost every graduate level criminal justice program will require students to take a course on research methods. In the research methods course, students learn about quantitative and qualitative approaches to research in the criminal justice field.
Quantitative research typically considers ratios, models, and concrete data in an effort to successfully argue in favor of criminal conviction while a qualitative research focuses more on anecdotal evidence, victimology, and theory. The research methods course is particularly valuable for students who wish to participate in internships or work in careers that are research and data analysis-intensive.
Criminal justice programs may differ in format and the courses they offer. Some programs are even available in online format. Students may also have the option of completing a thesis or obtaining their master's degree by completing standard coursework. The length of programs may also differ, with online and part time programs usually taking longer than traditional master's programs. Nevertheless, criminal justices students at the graduate level can generally expect to take roughly similar foundational courses no matter what institution they attend.
Networking for Criminal Justice Careers
As with many fields, networking within the criminal justice community can pay off with better jobs and higher salaries. Getting involved at the national, regional or local level of key professional associations is a proven door opener. The largest organization is the National Criminal Justice Association, which works on the formulation of national and state policies. It offers a full calendar of networking opportunities. The American Criminal Justice Association has a student focus. It offers networking opportunities, skill development programs and even grants and scholarships. You should definitely join associations in your area of specialization such as the American Academy of Forensic Sciences or the American Correctional Association. You would be amazed at the variety of organizations out there, and every one offers the chance of worthwhile connections, career enhancing programs or scholarships and grants.
Earn your master's degree in criminal justice to reach the next level of your career. Use our featured listings below to find the right program!
Recommended Online Schools
{{ school.SchoolName }}
See more programs