Florida Criminal Justice Degree Programs
Overview
If you love the beach and have a desire to work in law enforcement, Florida is a good place to check out. The state has almost 2,000 miles of coastline and more than 11,000 miles of rivers, streams, and waterways. Many police departments have officers whose job it is to patrol these waterways and beaches. The Venice Police Marine Unit, for example, uses boats to patrol up to seven miles offshore in the Gulf of
Mexico.
You can see our schools listings at the bottom of the page to start your degree search now. Or, find our specialty pages to the left to further explore each career path.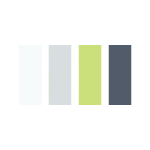 Criminal Justice Education in Florida
Whether you're just getting started in the field of criminal justice or you're ready futhering your criminal justice education to get your doctorate, the Sunshine State has something to offer. You'll find nearly 90 schools to choose from. Criminal justice students will also find a plethora of scholarship opportunities from awards available through the American Criminal Justice Association to the many specialized scholarships available like the Martin Luther King, Jr. Scholarship Award.
Criminal justice degrees prepare students for work in a local police department or any other related setting. For those who are interested in the legal system, serving the community and theories related to crime, this may be the ideal position for you. Students will often partake in classes relating to corrections, criminal law, ethics and criminal justice theory.
Upon participating in the program, you will gain leadership skills, administration skills and management for various positions in the criminal justice system. Various opportunities are available in a correctional facility, law enforcement organization, public and private security organizations and more.
Criminal justice degrees prepare you for a specialized position in the field. If you are interested in learning more about homeland security or cyber crime, this is the perfect degree for you. Earning a criminal justice degree will help you to become an expert in the exciting world of criminal justice. Common classes for criminal justice education include:
Introduction to Criminal Justice
Criminology
Criminal Justice and the Constitution
Correctional Policy and Practices
Probation and Parole Supervision
Juvenile Delinquency
Criminal Law and Procedures
Criminal Justice Practicum and Exit Examination
Victimology
Terrorism and Homeland Security
Introduction to Forensic Science
Report Writing
Outlook for Criminal Justice in Florida
Florida may be called the Sunshine State, but it isn't all fun and games. It ranks in the top 10 most unsafe states. As such, Florida offers many opportunities for employment for corrections officers. In fact, the state has the sixth highest concentration of corrections officers in the country. The pay is also better in Florida than in surrounding states, with a mean annual wage for corrections officers of $42,670. Below we show Florida salaries for a few of the most popular career paths for criminal justice majors. Data collected by the U.S. Bureau of Labor Statistics from 2017.
Average Annual Florida Salary
Police officers will generally work for municipal, local and city police departments. These individuals patrol beats, apprehend suspects and maintain public safety. Some specialize in certain aspects of police work, such as narcotics or community patrol. Other individuals will be responsible for directing traffic, providing first aid to those in need, enforcing traffic laws and maintaining order at a large function. Based on information from the BLS, all police officers are required to complete the academy training program where they learn about arrest procedures, legal codes and firearm usage.
Even though positions in a local police department in an urban community might be easier to obtain, they often tend to pay less than some of their counterparts do. After finding work, you will need to complete training programs offered by the state and federal government.
Probation officers have the role of helping their clients, convicted criminals, who were sentenced to specific terms of supervised release instead of having to go to prison. They help these individuals return to their normal lives and avoid getting arrested again. A probation officer will help their client set goals for improving their lives and develop plans to achieve those goals. They will meet on a regular basis with offenders and their family members to determine the progress of the client in adhering to the expectations set out for them involving good behavior, drug testing and finding work.
Below, you will find colleges that offer criminal justice degrees in Florida. You may request information from multiple schools to explore your options and compare programs in your area. Finally, take some time to learn more about criminal justice scholarships that may be available in your area.
We hope you have found our information to be useful in your professional journey.
Florida Criminal Justice Schools
Online programs may not be available in all areas
Recommended Online Schools
{{ school.SchoolName }}
See more programs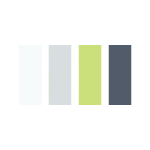 Additional Criminal Justice Schools in Florida