Michigan Criminal Justice Degree Programs
Overview
A Michigan criminal justice degree can provide you with a wide variety of career opportunities both in-state and out of state. Potential career choices range from entry-level security guards or law enforcement positions to forensic analysts, FBI investigators and district prosecutors. In 2016, Michigan was given $6 million in federal grants to fight drugs and crime by increasing enforcement, prevention and treatment efforts according to the State of Michigan. In fact, the beleaguered city of Flint, which has been so riddled by violent crime that it is on the FBI's list of the nation's top ten violent cities, was awarded $1 million in federal funds to fight crime. At least 50 schools throughout Michigan offer post-secondary degree criminal justice programs, giving students the opportunity to join the fight against violent crime and continue their education on any level.
Criminal Justice Education in Michigan
Most schools offer associate, bachelor and master degrees in criminal justice education, and some offer doctoral programs as well. While some entry-level positions only require an associate degree, most positions with opportunities for advancement require bachelor degrees. You can find scholarships through your school's website. They can help you apply for national awards like those offered through the American Criminal Justice Association.Or you can also find criminal justice scholarship opportunities by clicking here.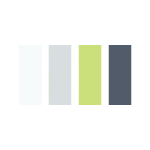 CriminalJusticePrograms.com specializes in helping students like you understand the opportunities and challenges that you might face as you pursue a criminal justice education. With our resources, you have the tools to make the right decision and choose the best program for your goals. We also make it simple to contact multiple schools to compare the benefits of several programs.
Criminal justice bachelor degree programs or other four-year degree programs generally require you to take core curriculum classes, which will provide a basic professional-level understanding of math, science, social studies and English. Once you've completed a school's core curriculum, you will be able to take degree-level courses with a focus in various aspects of criminal justice. These degree-level courses may include:
Intro to the Criminal Justice System in America
History of Law and Justice
Criminal Law 101
Ethics in Criminal Justice
Primer on Legal Writing and Research
Social Justice
Forensics and Lab Work
Criminal Behavior and Psychology
Analysis and Research Design
Non-Violent Conflict Resolution
Depending on your focus of study, you may be able to concentrate on courses focusing more on criminal pathology, forensics, law enforcement, legal theory, social justice or other fields of interest. Many criminal justice bachelor degree programs require you to complete field work or internships in your particular specialty in your third or fourth years of study. The majority of your final year or semester may be spent working at an offsite internship, during which you will also be expected to complete a thesis paper. Many of the initial or theoretical degree courses may be taken online for the convenience of working individuals.
Outlook for Criminal Justice in Michigan
According to the most recently released figures by the Bureau of Labor Statistics (BLS), many of the top Michigan criminal justice jobs feature good salaries for both entry-level and more advanced positions. Common fields include legal, military and protective service careers.
The protective service careers available to Michigan criminal justice graduates include security guards, correctional officers, private investigators and police professionals. Income levels range from around $27,230 for security guards to approximately $84,190 for high-level police detectives and investigators. Correctional officers may earn around $49,910, while entry level police officers may bring in $55,780. Crime in the state increased 9% from 2015 to 2016 according to the latest FBI statistics. This rate more than doubles the national average increase of 4.1%. Therefore, police departments in large cities are expected to do the most hiring in the next several years. The metropolitan area around Ann Arbor has the highest income level for protective service careers, while the area around Detroit has the highest job concentration. The median wage for protective service careers in Michigan was $42,930 (BLS 2017).
For individuals seeking positions in legal fields, potential salaries vary significantly. While judicial clerks, court reporters, paralegals and legal assistants can make anywhere from $46,930 to $51,000, lawyers make average salaries of $112,740. However, a legal position may require additional postgraduate schooling such as a law degree on top of your criminal justice degree.
A criminal justice degree is also uniquely suited to transition into a position with the federal government such as an FBI investigator or CIA operative, a U.S. attorney, an immigration and customs specialist or an analyst with one of the branches of the U.S. military. Pay grades vary widely, though pay for a federal position is generally higher than that of a commensurate position with local or state government.
If you're ready to step up and make a bigger impact in the field of criminal justice, contact our featured schools to learn more about their programs!
Michigan Criminal Justice Schools
Online programs may not be available in all areas
Recommended Online Schools
{{ school.SchoolName }}
See more programs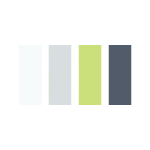 Additional Criminal Justice Schools in Michigan