Michigan Criminal Justice Programs
Cities and towns across Michigan have launched community policing initiatives to foster cooperation between law enforcement and the people they serve. For example, the state police formed a Community Service Troopers squad tasked with public outreach. That's just one part of sweeping statewide reforms that will impact nearly everyone in the field. Michiganders studying criminal justice will begin their careers with an opportunity to affect that change firsthand.
<!- mfunc feat_school ->
Featured Programs:
Sponsored School(s)
<!- /mfunc feat_school ->
Criminal Justice Careers in Michigan
Michigan's vast and sprawling criminal justice system is divided into three branches, each of which relies on the other to function: law enforcement, the courts, and corrections. These three broad umbrella groups include many careers within. Each career comes with its own personal and educational requirements, salaries, and responsibilities.
Law Enforcement Careers in Michigan
Law enforcement professionals such as police and state troopers are the tip of the criminal justice spear. They patrol streets, highways, and communities. They're likely to be among the first people you see at the scene of an accident, emergency, or crime. Their duties include:
The following table examines the median salary and job outlook over the next decade for some of the most common law enforcement professions.
Michigan Court System Careers
After they're arrested and processed by law enforcement, criminal suspects then head to the courts to receive due process. This is where they're given the opportunity to dispute their charges and plead their cases. Likewise, criminal justice professionals in the courts argue the case of the state and pursue the charges brought by law enforcement. These professionals include prosecutors and their supporting staff, as well as judges, who serve as neutral referees tasked with ensuring procedures are followed and trials are fair.
This table looks at median salaries and job growth projections for popular careers in the courts.
Corrections Careers in Michigan
Corrections professionals take responsibility for criminal offenders once they're found guilty in the courts. In some cases, that means working with those who are incarcerated in a jail or prison. In other cases, corrections professionals are responsible for managing state-ordered criminal supervision, like probation or parole programs. This table looks at the median salaries and job growth projections for the most common corrections professions.
Criminal Justice Education Resources in Michigan
Criminal justice is a large and sprawling field with many different career opportunities in Michigan—so many, in fact, that it would be impossible to provide educational resources for all of them. The following list, however, contains resources relating to the most common and most popular criminal justice careers in the state.
Innovations in Criminal Justice in Michigan
There are several initiatives that have recently been enacted in Michigan or that are poised to go into effect. These changes could have dramatic implications for criminal justice professionals in the state.
The first deals with civil asset forfeiture, a highly controversial policy that allows law enforcement to seize money, cars, and other assets from citizens without probable cause that a crime has been committed. In 2019 Michigan joined more than a dozen other states in requiring the due process of securing a criminal conviction before assets can be seized. At a bare minimum, this would require retraining of law enforcement professionals, but it could also reduce the resources agencies have at their disposal for hiring and training.
Lawmakers also introduced legislation that would lift the automatic ban on convicted felons receiving state-issued employment licenses. If enacted, it could provide many new employment opportunities in corrections for parole counselors tasked with helping convicted criminals navigate this system. The legislation could affect court professionals as well since individual cases would likely be heard.
Finally, the state is considering sweeping bail and jail reform. Although Michigan's prison population has declined, the state has seen an enormous increase in the population of its jails, where suspects—who are presumed innocent—are held if they aren't granted or can't make bail. This system has long confined poor suspects while allowing those with resources to purchase their freedom while awaiting trial. Bail and jail reform would dramatically decrease Michigan's jail population, which is likely a root cause for the –9% job growth projections for corrections officers over the next decade.
Main Criminal Justice Governmental Agencies and Entities in Michigan
The following organizations hire, manage, train, and employ a large number of Michigan's criminal justice employees across all three branches of the field.
Resources for Criminal Justice Students and Professionals in Michigan
Here's a look at the organizations that represent and advocate for many of Michigan's criminal justice professionals. As a student, you can use these resources to network, learn, and get a feel for what these occupations are really like from the people who are living it on the ground.
Recommended Online Schools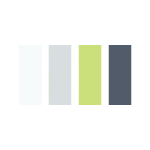 <!- mfunc feat_school ->

Featured Programs:

Sponsored School(s)

<!- /mfunc feat_school ->