Associate Degree in Criminal Justice
Earning an associate degree in criminal justice can give you a running start on an exciting career. The news is full of headlines every day that point to the growth of the field. Innovations in fighting community crime, the war on drugs, border security issues, terrorism and homeland security all impact the growth of the field, not just in the number of jobs, but their variety and pay levels. The field is very competitive, no matter the state of the economy. Even small town police forces now seek candidates with some college education. An associate degree can put you in the running for entry level positions and put you on the fast track to earning a bachelor's degree or even a master's later on.
---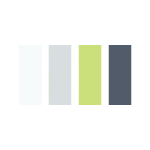 Police work is just the beginning of opportunities open to you. Law enforcement includes work in agencies like the Federal Bureau of Investigations (FBI), Immigrations and Custom Enforcement (ICE), or the Drug Enforcement Administration (DEA), and more. Beyond law enforcement are a growing variety of jobs in the area of security. Corporate security, airport security and infrastructure security are major areas of expansion. You may also find opportunities in criminal courts and in the field of corrections. If you have a degree in another field, such as information technology, education, or business administration, an additional credential in criminal justice adds a new dimension to your ability to compete in the job market.
Starting your criminal justice education
Gaining acceptance into a criminal justice degree program at the associate level usually means earning a high school diploma or passing the GED. While admission may not be competitive, don't interpret that as a signal the classes are easy. If you apply yourself and achieve high grades, your future options dramatically multiply. Many state universities accept community college credit transfers and you could earn a bachelor's later on in less time and for less money than attending a bachelor's program to start.
Most schools offer an Associate of Arts in criminal justice (AA in Criminal Justice), which provides a broad introduction to the field. You will also complete liberal arts classes in languages, social studies, math, science and the arts. Conversely, if you attend a school that offers an Associate of Applied Science in criminal justice (AAS Criminal Justice) you may focus less on liberal arts courses and more on lab.
While almost all programs will include courses on law, criminology, psychology and procedures, a growing number of institutions are offering practical specializations that will help you immediately land a job, even without a bachelor's degree. Specializations include corrections, homeland security, and law enforcement. Recognizing the stressful nature of the field, a number of programs are offering courses on crisis communication, ethics and critical thinking.
Many of the courses you need to complete your criminal justice Associates degree can be taken online. Some degree programs are offered totally online. Even on-campus degrees include some online course work. A number of institutions are responding to market demand for employees with practical knowledge and hands-on experience by offering in-field programs. These programs put you to work in a variety of real-world environments to deal with scenarios in courts, police stations, government agencies and corrections facilities.
School Profile
Below, CriminalJusticePrograms.com speaks with Professor Daniel Swanson, Chair of the Criminal Justice Program for Broadview University and Dr. Dale Kapla, Head of the Criminal Justice Department for Northern Michigan University, about the school's associate degree options in criminal justice.
Competing for jobs in the field
Competition for entry level jobs is fierce. You'll be up against military veterans and university graduates. The work is hard and the pay is low. A small town police force may start you at $33,000 to $45,000 according to statistics from SimplyHired.com. Entry level corrections positions pay slightly more – sometimes up to $48,157 according to state by state averages on SalaryList.com. Still, getting a job and getting some experience will set you up for the fast track in the future. You may be able to transfer your associate degree credits to a university and have your employer pay for some of your bachelor's degree tuition. Getting good grades as you earn your associate degree and performing well on the job will pay off in the long term.
Paying for a Criminal Justice Associate degree
That brings us to the issue of money. Tuition for an associate degree at community college is a relative bargain, but it still represents a significant outlay for most people. Check with your college options to see what financial aid programs and scholarships they offer. See if a potential employer has a matching payment program or issues grants. Then look for scholarships. A number of national, regional and local professional associations offer scholarships and some have internship programs that help you earn money as you gain experience. The best place to start is the American Criminal Justice Association (http://www.acjalae.org/) . This student focused organization has an information rich website and has over 273 local college based chapters. They offer scholarships and grants, too. If you belong to a specific demographic group, check to see if there is a dedicated association. Examples include the Hispanic National Law Enforcement Association (http://www.angelfire.com/md2/hnlea/#Homepage) or
the National Association of Blacks in Criminal Justice (https://nabcj.org/). Another option is to investigate specializations such as security, corrections, forensic sciences, etc. for targeted associations that may offer scholarships and grants.


Recommended Online Schools