Associate Degrees in Criminal Justice
People are attracted to the field of criminal justice for all sorts of reasons, but most have one common goal—they want to help people. Whether you wish to protect victims of crime or rehabilitate offenders, an associate degree in criminal justice could be your first step.

Why is an associate degree in criminal justice such a great path to pursue?
Length of study: This degree can be earned in a relatively short space of time, either online or on-campus. Full-time students will likely finish their degrees in just two years.
Variety of careers: An associate degree in criminal justice can prepare you for lots of different positions, including police officer, corrections officer, paralegal, private investigator, and forensic evidence technician.
Job advancement: While many roles are available to candidates with an associate degree in criminal justice, you may also use the degree as a stepping stone to additional education. For example, the Federal Bureau of Investigation typically requires a bachelor's degree from its job applicants.
<!- mfunc feat_school ->
Featured Programs:
Sponsored School(s)
<!- /mfunc feat_school ->
Featured Experts:
Diane Sjuts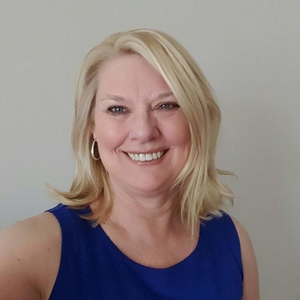 Adjunct Professor, School of Criminology and Criminal Justice, University of Nebraska – Omaha and former faculty, Metropolitan Community College
Dr. Dale Kapla

Associate Provost and former head of Criminal Justice Department, Northern Michigan University
Types of Associate Degrees
There are three main types of associate degrees in criminal justice:
Associate of Arts (A.A.): May involve more coursework in humanities, languages, and other liberal arts topics
Associate of Science (A.S.): Often has a higher focus in math and science
Associate of Applied Science (A.A.S.): Frequently has a higher emphasis on immediately obtaining employment after graduation as opposed to preparing you for future studies
Criminal Justice Concentrations
There are several types of associate degree concentrations available. This list is not all-inclusive but provides an overview of the different areas of focus you may want to pursue.
Associate Degree in Homeland Security: This degree prepares students to work in entry-level positions in Homeland Security, the federal department that was formed following the terrorist attacks of 9/11. Coursework will prepare students for emergency response and risk management in order to help protect citizens from threats.
Associate Degree in Forensic Science: For students who want to combine a love of science with criminal law, an associate degree in forensic science may be the right choice. These degrees prepare students for entry-level jobs in crime scene investigation and other related fields and are often the first step for forensic science careers that require advanced degrees.
Associate Degree in Criminology: For those who are interested in criminal theory and constitutional law, an associate degree in criminology—sometimes called criminal justice—lays the foundation for entry-level roles in law enforcement and criminal investigation.
How to Choose an Associate Degree Program
First, check on your institution's accreditation status. Accreditation ensures that a program meets specific standards of quality, and it also allows students to apply for federal financial aid. Accredited program credits are also more likely to transfer to future colleges you may attend. Next, you should determine whether an online, on-campus, or hybrid program is the best fit for you. Consider the financial costs, the ease of scheduling, commute times, and your ability to be a "self-starter" in your work, as outlined in the table below. Definitely consider whether the coursework and program focus fit your individual career goals—for example, whether you aspire to a job in law enforcement, homeland security, or criminal investigation. Dr. Dale Kapla, associate provost and former head of the criminal justice department at Northern Michigan University, counsels prospective students to review the faculty teaching the associate program courses to make sure their backgrounds match the specialty you are seeking. Make sure, he says, that the teaching faculty have "significant experience – what I mean by that is at least 10, 12, 15 years in the criminal justice field before getting into academics."
Comparison of On-Campus and Online Associate Degrees in Criminal Justice
You may wonder whether it would be better to pursue your associate degree in criminal justice at a traditional campus or online. Online degrees are now well-accepted in the academic and professional communities, and they generally offer the same rigor and curriculum as on-campus degrees. So, the answer depends purely on your specific circumstances.
| | | |
| --- | --- | --- |
|   | Online Degree | On-Campus Degree |
| Length of time | Varies by program and pace | Approximately two years for full-time study; part-time may take longer |
| Method of instruction and communication | Virtual delivery through videos, chat forums, emails and phone calls; often asynchronous, meaning the learner can watch a lecture when it suits them | Face-to-face with instructor |
| Commute | None, unless there are program-specific occasional campus visits as part of an online program | Must travel to campus |
| Tuition costs | Often lower than traditional degrees | May cost more than online degrees |
| Type of student | Requires students who are "self-starters" and will be disciplined enough to complete coursework without scheduled classes | May benefit students who need structure and routine |
What to Expect in an Associate Degree Program
What does it take to gain admission to an associate degree program, and what should you expect once you are enrolled? The information below applies to both online and on-campus options.
Entry Requirements for an Associate Degree
Entry requirements will vary from program to program, but there are some common ones.
High School diploma or GED: Many programs will require transcripts and evidence of a high school diploma or GED. While some may not, having a high school diploma is often preferable as it will be necessary if you plan to continue your studies.
Applications: Program applications are usually required, though many community colleges have "open admissions"—meaning admissions are non-competitive.
Proof of Residency: For some state community colleges, proof of residency may be required.
How Long Will an Associate Degree Take You?
Most associate degree programs include 60 to 65 credits and take approximately two years for full-time students to complete. Some experts recommend two hours of study time for every hour of lecturing, which means lecture hours are not the only factor of time to consider. If a full-time program is not right for you, many schools offer part-time study or evening courses. Part-time training usually takes longer to complete, but your other obligations may make this the best choice. Additionally, some programs will allow high school students to take courses toward their associate degree. This is known as dual or concurrent enrollment and may help to decrease the number of credits you will need after earning your high school diploma.
Typical Coursework for a Criminal Justice Associate Program
While each school will have its own course offerings, there are certain classes you can expect to encounter when earning an associate degree in criminal justice:
Introduction to Criminal Justice: an overview of the field in general
Juvenile Justice: criminal justice as it relates to minors
US Judicial System: laws, regulations, and ethical issues relating to state and national governments
Introduction to Forensic Psychology: an introduction to understanding the psychology of criminals and how to create a profile describing a potential perpetrator
Focus-specific coursework: classes in subjects directly related to your chosen career field
Cost of School and Getting Financial Aid
While an associate degree in criminal justice will usually cost less than a bachelor's, it's helpful to understand the ways that you can help fund your education. Keep in mind that the overall cost of your degree will sometimes vary between online and on-campus options. According to US News and World Report, fees for an online associate degree in criminal justice range considerably, from $5,300 to $33,600 in total tuition costs. You will want to research available scholarships, apply for financial aid, and investigate loan forgiveness programs.
Scholarships: Scholarships are don't need to be repaid. While it is true that many criminal justice scholarships are for bachelor's candidates, it is worth checking with your chosen school for relevant scholarship opportunities. If you are still in high school, there are many scholarships out there for graduating seniors entering the field. The Call to Serve Scholarship offered by CriminalJusticePrograms.com is an excellent example of a scholarship offered to students of any educational background.
Financial Aid: Financial aid for criminal justice students typically comes in the form of loans, grants, and work-study options. Filling out the Free Application for Federal Student Aid (FAFSA) is the first step toward discovering the aid you are eligible for.
Loan Forgiveness: Once you are employed in the field, you should check your eligibility for loan forgiveness, especially under the Public Service Loan Forgiveness Program. This federal program pays back loan balances for certain government agency employees after they have made 120 payments on their Direct Loans.
Associate Degrees: A Stepping Stone to Your Bachelor's
You may wonder whether you should pursue a bachelor's degree in criminal justice at some point. It can be advantageous—having a bachelor's may open additional job opportunities, career advancement opportunities, and salary increases to you. An associate degree in criminal justice can be a great first step. Dr. Kapla recommends the associate degree as program that offers great flexibility for those entering the field. "A lot of entry level criminal justice jobs—corrections and some law enforcement—they do require an associate degree for hire—entry-level employment. So it's a good way to get started," he says. Dr. Kapla notes that many of his students earn an associate, get a job in criminal justice, and return to a part-time bachelor's program while they continue to work in the field. Many bachelor's programs in criminal justice will allow you to apply credits earned during your associate degree, essentially cutting the typical credit requirements in half. In addition, you will find that more scholarship and financial aid opportunities open up to you as a bachelor's student. Thinking of applying to a bachelor's program? Keep the following entry requirements in mind, and remember they will vary by individual program:
A high school diploma or GED certificate
Official transcripts from all schools
Minimum GPA of 2.0
Two letters of recommendation
A personal statement about your career goals
SAT or ACT scores
Application for admission
Example Criminal Justice Careers with an Associate Degree
The criminal justice field is one with steady job growth. According to the Bureau of Labor Statistics, the projected growth rate for police officers is expected to be 5% from 2018—2028. The following professions are ones you can gain entry to with an associate degree in criminal justice, and the average annual salaries are also included for your reference (BLS 2019).
| | | |
| --- | --- | --- |
| Career | Job Description | Annual Salary |
| Police officers | Police officers are tasked with protecting people and property, and they respond to emergency and non-emergency calls. Opportunities for advancement come with experience on the job as well as additional schooling, such as pursuing a bachelor's in criminal justice. | $63,380 |
| Correctional officers and court officers | Correctional officers are in charge of people who have been arrested and are awaiting trial, as well as those who have already been sentenced to prison. Court officers, sometimes called bailiffs, ensure the safety and proper functioning of a courtroom. | $44,400 |
| Security guards and surveillance officers | These officers protect property from illegal activity and work in public buildings, office buildings, retail locations, and casinos. Armed security guards will have to receive additional training in firearms safety. | $28,530 |
Spotlight on Associate Degrees in Criminal Justice Programs
Bryant & Stratton College: This associate degree in criminal justice studies is offered at multiple on-campus locations throughout the U.S. It is also available online, serving students no matter where they live. One thing that makes Bryant & Stratton College unique is their commitment to preparing students to utilize the fast-changing technology used in crime scene and digital crime investigation. South College: Earning an associate of science in criminal justice degree at South College can be done online or at one of the school's multiple on-campus locations in Georgia, North Carolina, and Tennessee. Students benefit from the program's emphasis on networking and real-world professional connections, and many graduates are hired by their internship sponsors upon graduation. Bay State College: Offering coursework at the program's Boston campus and online, Bay State College's Criminal Justice Associate Degree Program seeks to prepare its students for employment in the field upon graduation. The program also offers the unique opportunity for students to participate in its "Inside-Out Program," in which incarcerated individuals take classes alongside criminal justice students, allowing each group to gain invaluable insights about the other.
Q&A About Criminal Justice Associate Degrees
Is an associate in criminal justice worth it?
Yes, definitely! The majority of students who enter the field of criminal justice are going into a career in one of three areas: law enforcement, courts, and corrections. Seventy percent of our students at Metro [Community College] are interested in law enforcement or corrections.
Neither jobs in corrections or law enforcement require any degree, so why then should students spend time, or money on completing an associate's degree? There are two main reasons:
It's easier to get hired.
The only way corrections or law enforcement can promote is if they have an advanced degree.
What I mean by #1, that it's easier to get hired, is that for many students, attending college is the first time they are able to really focus on classes that they are interested in. For example, lots of first-year students at a community college have had little opportunity to debate and be part of an engaging learning environment where they actually hear firsthand from experienced faculty who not only have the academic qualifications to teach, but years of professional experiences.
For students, they are able to be part of a class where they talk about diversity, what it's really like to work with a population who live in high-crime areas. Students are required to critically think and learn how to respect and appreciate all cultures.
After a student completes his or her associate degree, the student is able to pass the academic tests required and have an educated and well-thought-out discussion with [experienced people in the field such as] the Chief of Probation, Warden, or Chief Parole Officer with a complete understanding of all of the important aspects of criminal justice.
"I am 100% in support of students who are already working in the field taking online classes. Most of these students are students who are looking to earn an advanced degree for either a pay raise, or promotion."
How are online associate degree programs structured?
Since most community college academic schedules run on the quarter schedule, online programs are typically set up on 11-week modules. [Course components typically include]:
PowerPoint [lecture presentations]
Discussion forums: the instructor posts questions or discussions students must participate in and debate
Assignments
Quizzes: students must usually complete quizzes that include multiple choice, true/false, essay, short answer, etc., questions.
Comprehensive exam: this usually covers the entire textbook and includes detailed essay questions
What jobs have your students gotten after earning their criminal justice associate degree?
Of my graduated students, I have 67 law enforcement officers, 10 probation officers, 4 lawyers, and 100+ correction workers.
Probation officers have to have a bachelor's degree, and lawyers have to have a J.D. These students completed their criminal justice associate degree and then transferred to a 4-year university. Because they already had their associate degree, they only needed 18 months to complete their bachelor's degree.
Recommended Online Schools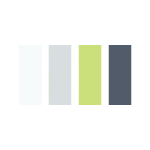 <!- mfunc feat_school ->
Featured Programs:
Sponsored School(s)
<!- /mfunc feat_school ->