Crime Scene Investigator
Crimes aren't just solved with witness testimony, investigative work, and confessions. Physical evidence is a major part of finding out what happened at a crime scene and who was responsible for it as you may have seen on Dexter, particularly as DNA technology has progressed over the years. Forensic serologists, commonly referred to as a crime scene investigator (CSI), are some of the most crucial criminal justice professionals in this part of the crime solving process. If this career path sounds interesting to you, use our directory of schools to request information about programs in your area today!
---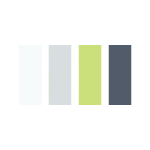 Crime Scene Investigator Job Description
Crime scene investigation involves looking for, identifying, and studying bodily fluids that may be found at a crime scene, on a victim, or in relation to a crime that's been committed. Safety is of the utmost importance in this job, since you may come in contact with feces, urine, semen, blood, and other potential disease-carrying fluids. Not only must you be well-versed in the identification and handling of different bodily fluids, you must be completely educated in how to safely interact with them without risking disease transmission or destroying evidence.
As a forensic serologist/crime scene investigator, you may work for many different local police stations, crime labs, and other criminal justice agencies. In addition to working with samples in the lab, your expertise may be needed in the courtroom. Serologists may be summoned to court as expert witnesses.
If you are ready to take on the responsibilities of handling major crime evidence, you can look into earning the necessary qualifications for this challenging field.
How to Become a Crime Scene Investigator
The first step to becoming a working crime scene investigator is completing an undergraduate degree in a relevant field. It's clear that this field is highly science-based, with a focus on human biology and chemistry. Different bachelor's degrees may qualify you for a career in forensic serology, including biology, chemistry, and human biology. These four-year degrees may include courses like Anatomy and Physiology, Pathology, and Organic Chemistry, all of which can help you develop your knowledge of bodily fluids.
Your education may end here, depending on where you want to work. Some police departments and criminal justice agencies, especially those with large case loads or high-exposure cases, may require crime scene investigators to have a master's degree in forensic science or criminal justice. Look for a program with specific courses in DNA analysis, forensic serology, and forensic chemistry. The curriculum for a forensic science program may include classes like Forensic Microscopy, Forensic Serology, Expert Testimony, and Instrumentation in Forensic Chemistry. If your undergraduate degree included lots of lab time and human biology experience, this may take the place of specific forensic training.
When you start at a criminal justice agency or forensic lab, you may need to get trained in the specific lab procedures of that agency. Keep in mind that the sample you receive from a crime scene may well be the only one available; contaminating it or rendering it unfit for analysis can have a devastating impact on an investigation. This is why lab procedures and specimen storage is such an important part of your training.
This career path is not overseen by any licensing or certification agencies. There are optional certification routes that you can look into if you wish, but your education and experience will likely be what potential employers look at. The American Board of Criminalistics is one of the largest optional certification programs in the US.
CSI Salary and Career Outlook
This industry is seeing faster growth than many other industries. Between 2016 and 2026, the Bureau of Labor Statistics expects job openings for forensic technicians to increase at 17%, which is faster than the national average for other jobs. Crime isn't a field that ever rests, so the need for forensic specialists will likely stay consistent. As DNA analysis techniques become more sophisticated and demand more highly-trained specialists, the nationwide outlook for crime scene investigators may continue to increase.
Although the BLS does not collect specific insight on a forensic serologists' salary, it's likely between $57,850 – $83,320, based on the average salaries earned by forensic science technicians and criminal investigators.
It's extremely important to be self-motivated, able to work independently, and capable of working very carefully. One wrong move may destroy evidence that prosecutors count on to put criminals away. A recent Palm Beach Post report on the retirement of the crime-lab chief shows how important a crime scene investigator's work is. Using CSI, she was able to solve rapes, homicides, and cold cases.
In many cities, thousands of old rape kits are being used to put rapists behind bars. These samples must be processed and analyzed by trained serologists that can properly process samples that are years old. With your attention to detail and careful work, you can directly contribute to efforts to make your community safer.
Don't wait to learn more about criminal justice programs that can help you become a crime scene investigator. Contact the schools in your area today to request more information!
Recommended Online Schools