Criminal Justice Online Masters Degrees
There are many reasons to pursue a master's level education. A graduate level degree can prepare you for additional responsibilities and open doors. It may help you move up the career ladder and earn a higher salary. A master's degree in the field of criminal justice is a great step toward advancing your career or following a new career path. Here, we'll take a look at program requirements, courses and curriculum.  You can find more information about criminal justice master's programs online and potential schools by using the Find Schools box to select the state and type of degree that interest you, or look for schools that particularly interest you.
---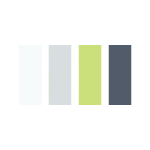 Benefits of Earning a Master's in Criminal Justice: Online Versus Traditional
There are many practical reasons to pursue a master's degree in criminal justice. It is possible to pursue employment opportunities at local, county, state, and federal law enforcement agencies with just a bachelor's degree; however, come promotion time, a master's degree may provide a much needed edge in advancing within the field. The master's degree in criminal justice offers an interdisciplinary combination of liberal arts, ethics, social science research, and science in criminal justice, deepening your understanding of the field and potentially opening up new career opportunities.
Why go online for your master's degree in criminal justice? Most master's degree programs in criminal justice are designed for working criminal justice practitioners who already possess a bachelor's degree in the field. An online master's degree is uniquely suited to this type of student because it offers the flexibility to pursue education at your own pace, while working. This is not only financially beneficial, but it also has an educational benefit. Students can apply what they learn in class directly to the field.
Pros and Cons of Online Master's Programs in Criminal Justice
Someone interested in getting a master's degree in criminal justice will want to consider both traditional campus programs and online master's programs. Working professionals are often attracted to online schools but, like everything else, online master's degree programs have advantages and disadvantages. Let's look at a few of the pros and cons.
On the pro side, you'll probably have lower costs. Tuition may be less, but even if it's the same, you'll save the costs of commuting and other associated expenses such as meals out and childcare (if applicable). One of the biggest advantages to online education is convenience. Online programs offer 24/7 access to courses. While there may be specific times set for interaction with an instructor or a particular activity, online programs provide great flexibility. With a computer and internet access, students can take classes from home, no travel required. This saves time, gas, and money, plus there's no wear and tear on your car. Taking courses online can lower the cost of going to school.
But there are disadvantages as well. Going to school online takes discipline and self-motivation. It's not for everyone. Taking classes from home means you don't have the in-person social interactions you would enjoy in a traditional campus setting. You also have less interaction with the instructor and sometimes you have to wait to get a question answered. And, since you're working online, there's always a risk of technology problems.
A question that often emerges when people consider getting an online master's degree in criminal justice is "how will employers perceive my online degree?" According to a 2017 U.S. News article, experts agree many employers accept online degrees, although some still favor the traditional graduate. With that in mind, you may benefit from attending an online program at a school that also has well-known on-campus programs. Many of these schools confer the exact same degree whether you pursue your master's on campus or online.
Types of Criminal Justice Master's Degrees
The three different types of master's degree programs in criminal justice – Master of Arts (MA) degree in criminal justice, Master of Criminal Justice (MCJ) degree, and Master of Science (MS) degree in criminal justice. Each degree provides an expansive understanding of criminal justice theories. The programs offer students the chance to expand into topics such as victimology and the investigative use of forensic science, among others. In the process, a master's degree can open up a variety of career opportunities.
The degree allows students to advance to leadership positions within law enforcement agencies, move into career opportunities like managing a private security consulting firm, pursue opportunities within criminal justice research, or, in the case of the Master of Science degree, continue on to study in a doctoral degree program. According to O*Net, salaries range depending on your position. For example, if you become a Corrections Supervisor, you would be making an average of $62,500 per year or you could be making $79,970 for a position as an agent with the FBI.
Most Common Master's Degrees Related to Criminal Justice
People who go into criminal justice and law enforcement careers have diverse backgrounds and interests. Criminal justice offers several related fields and specializations that allow them to find the best match. These programs are similar to criminal justice degrees, but have differences that we'll discuss below.
Master's in Criminology
Criminology studies the status, structure, dynamics and socio-human causes of crime. It develops interventions against criminal activity. It studies the causes and consequences of crime from legal, ethical, and social science perspectives. Criminologists use statistics and other methodologies to help manage and prevent crime. While criminology and criminal justice are related, criminal justice is more concerned with how crime is punished and deterred through law enforcement, courts, and corrections while criminology is a research discipline, using qualitative and statistical methods to identify the root causes of crime. It's a broad-based study of criminal behavior that incorporates elements from sociology, psychology, philosophy, and legal theory.
Those holding masters' degrees in criminology work as statisticians, forensic scientists, instructors and professors, or as intelligence analysts in federal, state, and local law enforcement, consultancies, investigative firms, and with federally-funded crime prevention initiatives.
Master's in Social Work
Social work has evolved as an essential component of the criminal justice system. Many jobs in the criminal Justice field involve dealing with offenders and victims so a degree in social work has great value. Social workers serve as frontline staff and administrators in criminal justice settings. They oversee mental health needs and serve the interests of public safety. They help oversee successful reentry into society. Individuals holding a Masters in Social Work hold positions as mental health and substance abuse counselors, court coordinators, court appointed guardians ad litem to investigate solutions in the best interests of a child, probation officers, and other positions.
Social work professionals influence policies, program planning, and services in the U.S. criminal justice system. They work to find ways to balance public safety with the needs of offenders, victims, and their families.
MBA: Criminal Justice
The Master of Business Administration (MBA) in Criminal Justice degree offers knowledge and skills that can prepare you for a wide range of jobs in both the public and private sectors where strong management skills are always in demand. In addition to developing strengths in business management, leadership, data analysis and budgeting skills, you'll gain deeper knowledge and develop greater understanding of criminal justice.
Graduates holding an MBA in Criminal Justice will have a competitive edge for positions of authority in the criminal justice system and will be qualified for leadership positions in government, law enforcement, security, and public policy.
Master's in Forensic Science
Forensic science is the application of science to criminal and civil laws during criminal investigations as governed by the legal standards of admissible evidence and criminal procedure. It involves applying biology, physics, chemistry, mathematics, and social science theory to help solve crimes.
A Master's degree in Forensic Science prepares you for a career helping to collect and analyze physical evidence. The scientific breakdown of evidence is crucial in determining an accused person's guilt or innocence making the role of forensic scientists vital to the criminal justice process.
Master's in Homeland Security
The primary goals of homeland security are public safety and security. Homeland Security is a cabinet-level department of the federal government with responsibility for national efforts to reduce America's vulnerability to attack. Graduates of the Master's in Homeland Security degree program will be prepared to work in management and leadership roles in private businesses, emergency management, safety management intelligence analysis, private security, law enforcement, and federal agencies such as the Federal Bureau of Investigation, Secret Service, and the Drug Enforcement Agency.
Master's in Criminal Justice Entrance Requirements
Requirements for online and traditional master's programs are very similar. Typically, applicants for a master's degree in criminal justice must submit:
Transcripts for a bachelor's degree in criminal justice, criminology, sociology or the equivalent from an accredited college or university with a GPA of 3.2 or higher
Note: those with undergraduate degrees in other field may be admitted after taking specified courses; students with undergraduate degrees in other fields but who have substantial work experience in criminal justice may be admitted upon approval
GRE or SAT scores
Satisfactory completion of at least one statistics course and one social science research course
Two letters of recommendation from full-time faculty members with contact information
A personal statement regarding the student's interest in the program and benefits of a master's degree in criminal justice
Completed application with non-refundable fee.
Master's in Criminal Justice Program Requirements
Requirements can vary for different types of master's degrees in in the field of criminal justice. Many schools offer the same degree with very few, if any, differences in requirements for a criminal justice master's online or on-campus. All programs have an established set of core courses that must be completed. Most programs also require some type of applied research work such as a thesis, residency, or capstone project.
Applied research refers to scientific study and research that seeks to solve a practical problem in the field. A thesis is a research paper written to support a primary claim. A residency is a program of advanced training. Online schools may require you to participate in on-campus workshops or spend a specified number of hours working in the field under the supervision of an experienced professional as a requirement for graduation. A capstone is a culminating experience at the end of a college program, usually a project that integrates and synthesizes what you have learned.
Master's in Criminal Justice Courses and Curriculum
Typical learning objectives for a Master of Science in Criminal Justice include the ability to explain the inter-dependent operations of the major components of the criminal justice system (i.e., police, courts, correctional agencies) and the political, legal, ethical, and socioeconomic environments in which they operate.
You will also be required to demonstrate understanding of both qualitative and quantitative research methods to collect and analyze data, and know how to apply these skills in conducting basic forensic investigations and crime analysis. You'll also have to communicate effectively, both orally and in writing, and demonstrate basic knowledge of information technology in criminal justice research and practice.
Courses criminal justice master's students are likely to take include:
Survey of Criminal Justice – Covers the major theories of criminal Involvement, with attention to each theory's history, hypothesis, and empirical adequacy.
Theories in Criminal Justice – An overview of research and theories important to the field of criminal justice.
Constitutional Law and the Criminal Justice System – Examines the criminal justice system in the context of the United States Constitution with examination of historical, philosophical, ethical, procedural, and political aspects of Justice and discussion surrounding contemporary administration issues.
Quantitative Methods in Criminal Justice Research– Quantitative research methods research design, and statistical analysis and their application to criminal justice.
Public Policy and Criminal Justice – Examination of the process by which criminal law and criminal justice policies are crafted and implemented. Students will learn basic concepts about public policy-making across local, state, and national governments as well as the unique challenge of developing effective crime control policies.
Resources for Criminal Justice Professionals
Resources for students contemplating a master's degree in criminal justice include The Crime Report, a comprehensive news service covering the diverse challenges and issues affecting criminal justice. The Academy of Criminal Justice Sciences fosters professional activities along with criminal justice education, research and policy analysis within the criminal justice field.
Please feel free to contact the schools using the links below. You should try to contact multiple schools to get a good range of programs to compare, since they often differ widely in terms of tuition, admissions requirements, and even how truly "online" they are. We tried to restrict this list to the programs that appeared to be all, or nearly all, online, but it's still best to confirm the details directly with the schools.
Frequently Asked Questions: Interview with Diane Sjuts, MS, Criminal Justice Program Director
Diane Sjuts is the Director of the Criminal Justice Program at Metro Community College in Omaha, Nebraska. She also teaches fulltime at Metro, and as of 2018 has started her 13th year of teaching college students. Prior to teaching at Metro, she was the Chief Probation Officer for the District 16 Probation Office located in Fremont, Nebraska. She was the first woman to take a maternity leave in probation in 1982. Before she was appointed the Chief by the Nebraska Supreme Court, she was a probation officer, and was appointed Chief Deputy of the 16th District in 1988.
Is a master's in criminal justice worth it?
It depends. A master's in criminal justice is not worth it if you are planning to pursue a career in local law enforcement or probation, or parole. However, if a student wants to work for a federal agency, a master's degree is a good option.
Many federal agencies are willing to immediately hire applicants who have a master's degree right out of graduate school; however, if an applicant doesn't have a master's degree, they have to have a minimum of three years criminal justice work experience.
I always encourage my students to wait to obtain their master's degree until after they are employed in a criminal justice agency, partially because the agency may pay for a portion of their master's degree.
If you want to teach at a college/university, you will need to have a master's degree and in some instances, you will need field experience as well in order to teach.
For example, one of my criminal justice students at the community college got her associate in criminal justice, followed by her bachelor's and then her master's. As soon as she earned her master's in criminal justice she called me and said, "I just got my masters, I'm ready to teach at your community college." I kindly told her that she did not qualify. In order to teach at my community college, she had to have a minimum of 5 years professional experience. This is not uncommon.
Earning a master's degree in criminal justice really pays off when a career professional goes back to college and earns a master's degree. A master's degree qualifies you for leadership positions that a bachelor's degree won't. Many times, criminal justice career professionals are selected as administrators or leaders of their department.
That said, I seldom recommend students get their master's degree after they graduate with their bachelor's. I always encourage them to get a job first in the field, save some money, and start getting criminal justice field experience.
One of the positive things about getting a master's degree is it provides you with specific expertise. If you want to work as a crime scene investigator (CSI), you have to have a master's degree specializing in forensics/biology.
By earning a master's degree in criminal justice, you can make yourself more qualified for field-related jobs, especially compared to holders of bachelor's degrees who have the same level of field experience.
Having a master's degree also can give you an edge when competing for a promotions, as you will have both the experience and an advanced degree in your field. No matter the job, having a master's degree on your resume can make you stand out from those who don't have one.
What are the top criminal justice master's programs?
According to US News & World, the top ranked accredited schools offering master's degree programs in criminal justice in 2018 include:
Sam Houston State – Huntsville, TX
Boston University- Boston, MA
University of California, Irvine – Irvine, CA
University of Nebraska – Omaha, NE
Arizona State University – Phoenix, AZ
University of Cumberland – Williamsburg, KY
Florida State University – Tallahassee, FL
University of Cincinnati – Cincinnati, OH
University of Oklahoma – Norman, OK
Michigan State University – East Lansing, MI
Southeast Missouri State University – Cape Girardeau, MO
Western Kentucky University – Bowling Green, KY
What are some graduate programs for criminal justice majors?
When considering a graduate degree program in criminal justice, you'll want to think about the different degrees and specializations available, the stage of the justice system you're most interested in, and what motivates your interest in criminal justice in the first place to determine the degree that will be the best match.
Consider advanced degree programs in:
MS-Criminology and Criminal Justice (most popular)
MS-Crime and Justice
MS-Criminal Justice and Executive Management
MS-Criminology
MA-Criminal Justice Leadership
MS-Justice Administration and Crime Management
MS- Intelligence -Security Studies
School Profile
The University of Colorado, Denver is a public university in downtown Denver, CO and is one of two campuses in the University of Colorado system. The other campus is located in neighboring Aurora.
With more than 18,000 students enrolled at CU Denver, the school provides access to a diverse urban environment. The criminal justice program is part of The School of Public Affairs.
The School of Public Affairs at the downtown Denver location provides access to a diverse urban environment. In 2017 U.S. News & World, in its Best Graduate Schools​ report ranked it's the top public affairs school in Colorado, and among the best in the nation. With both on-campus and online courses, students have the flexibility to make choices that fit their lifestyles.
Below, CriminalJusticePrograms.com speaks with Brendan Hardy, Director of Student Recruitment and Career Services fromUniversity of Colorado, Denver, about the school's master's degree options in criminal justice.
Recommended Online Schools
{{ school.SchoolName }}
See more programs