Cybersecurity
The rapid growth of technology has created many exciting developments in various industries, but it is also responsible for many new ways to commit crime. In turn, the need for security specialists has expanded, and many companies do not have the network security they need. If you are technologically savvy and you're interested in the field of criminal justice, a degree in cyber security could put you in a position to start a new career.
Cybersecurity is not only important for individual companies; it is a huge priority for national and international government agencies. The Commission on Enhancing National Cybersecurity aims to find a balance between strengthening cybersecurity for agencies and still ensuring that individuals maintain their privacy.
If you go to school for cybersecurity, you can learn about technologies and practices used to protect networks, computer programs, individual computers, and sensitive data from unauthorized access or attacks. As a result, you may be able to prevent and respond to data hacks or breaches.
Learn more about this degree and contact cybersecurity schools below to get started.
---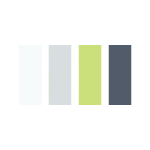 How Can I Become a Cybersecurity Specialist?
To become a cybersecurity specialist, you'll need to select a degree program that matches your current educational level and any prior experience you have in this field. Generally, there are two types of degrees that focus on cybersecurity: bachelor's degree programs and master's degree programs.
To earn a bachelor's degree in cybersecurity, plan on earning at least 120 credits at the undergraduate level. If you do not yet have a bachelor's degree, this is a great way to meet the qualifications for many cybersecurity jobs and build your education to a functional level.
Cybersecurity Curriculum
While earning a Bachelor of Science in cybersecurity, you may take courses like those listed below:
Computer Programming with a Low Level/High Level Language
Windows Server Administration
Cyber Law and Cybercrime
Management of Information Assurance
Management of Organizations
Linux Administration
Vulnerability Testing
Network Forensics
Malware Forensics
Clearly, the goal of a cybersecurity degree is to provide you with a well-rounded understanding of cybersecurity issues and protocols, as well as the skills you need to put them to use. In an undergraduate program, you may choose from specialties like management and policy, networks, software development, and digital forensics.
If you already have a bachelor's degree, a master's degree may help you tackle high-level cybersecurity topics and get involved in this field more quickly. At minimum, you need 30 credits to earn a Master of Science in cybersecurity. On average, most cybersecurity programs require 36 credits.
Courses that may be required at this level include:
Cyberspace and Cybersecurity
Prevention and Protection Strategies in Cybersecurity
Monitoring, Auditing, Intrusion Detection, Intrusion Prevention, and Penetration Testing
Cyber Crime Investigation and Digital Forensics
Ethics and Legal Issues in Cybersecurity
At the conclusion of a master's program in cybersecurity, you may need to complete a capstone project. In a capstone course, you address a major issue in cybersecurity and develop a project that fully explains it and proposes solutions.
Practical experience is essential in both bachelor's and master's cyber security certifications. You may spend a significant amount of time working in a security lab, which allows you to work with simulated threats.
Since this is a relatively new field and there's a shortage of cybersecurity professionals, there are many scholarships. The National Initiative for Cybersecurity Careers and Studies is one resource to consider. (ICS)2 offers scholarships for cybersecurity students as well. You should be able to find many scholarship opportunities through a quick google search.
Cybersecurity Salary and Career Outlook
You may enjoy many benefits as a cybersecurity professional. This specialty has been growing steadily for many years, and getting involved now could give you many employment options. Since Internet technology is always evolving, there is always something new to learn and new ways to grow in your career. Additionally, the knowledge you have as a cybersecurity specialist could give you the freedom to work in many different settings.
With a bachelor's or master's degree, you could work as an information security analyst. According to the Bureau of Labor Statistics, the average salary for an information security analyst in 2017 was $95,510 annually, and job openings may increase 28% between 2016 and 2026. If you want to work directly with cybercrimes, you could work as a criminal investigator. The job outlook for criminal investigators is stable, growing at 7% from 2016-2026, which is the national average. The median salary for a criminal investigator in 2017 was $83,320 per year.
As more companies hire cybersecurity professionals, you could be part of industrywide change. Companies like Cisco, an extremely large corporation, has started to use cybersecurity as a way to improve productivity and secure sales. Other firms like Lockheed Martin, FireEye, and Amazon offer cyber security services as well.
Find out how you can combine an aptitude for computers with a passion for criminal justice. Take a look at the list below and contact cybersecurity programs for more information.
Recommended Online Schools