Traditional and Online Criminal Justice Bachelor's Degrees
When searching through traditional and online criminal justice bachelor's degree options, it's important to weigh the pros and cons in relation to your learning and lifestyle. Consider the differences in programs, decide what specialty or career path you're most interested in and think about how you plan to pay for your criminal justice education. Because all the details begin with the school you choose, use our quick search tool above to find a bachelor program in your state or take a look at our list of featured schools below.
---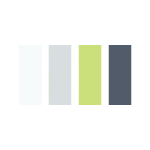 Overview of Traditional and Online Bachelor's Degrees in Criminal Justice
A solid criminal justice bachelor's degree curriculum gives students a broad overview of the field, covering aspects of criminology, the legal field, policing, incarceration and administration. Your degree program will likely also discuss alternatives to the prison system; for example, rehabilitation or community service programs.
In addition to the general core criminal justice courses you have to take, you will also likely choose a specialization. Specializations within traditional and online bachelor's degrees in criminal justice could include:
Corrections, which prepares students for roles within the prison system
Legal processes, which prepares students for careers in legal research and administration
Loss prevention, which prepares students for work in private security
There are a variety of jobs related to crime protection, prevention, and the law that you can pursue with a degree from a traditional or online college for criminal justice. Not only may students be able to go into policing jobs at both the local and state level, a bachelor's degree in criminal justice could open up opportunities within the Federal Bureau of Investigation (FBI), the U.S. Secret Service, the U.S. Marshal's Office, and the Department of Homeland Security.
Outside of policing fields, criminal justice graduates might also work providing support for abused women and children, in drug and alcohol rehabilitation programs and in halfway houses. Some graduates also go on to further their studies by enrolling in master's programs, doctoral programs, or even law schools.
Pros and Cons of an Online Criminal Justice Bachelor's Degree
Like any major, there are pros and cons to online criminal justice bachelor degree programs. It's important to weigh each aspect of your decision before deciding to invest time and money on your criminal justice degree.
Because the cost of a college education can be high, both mentally and physically, some students have trouble paying for a higher degree. Luckily, online programs often cost less than traditional programs and there are no added commute or childcare costs. There are also criminal justice scholarships and other financial aid options for those who qualify.
Online programs also offer more flexibility for students who are returning to school or those with busy schedules, allowing students to complete coursework in their own time. On the flip side, this requires a certain level of organization and time management that isn't right for everyone.
Although many police officers can begin working in the field with an associate degree, those with a bachelor's in criminal justice may be more likely to get promoted. Some officers return to school to earn an online bachelor's degree in order to gain more training and education to be more eligible for promotions. In fact, criminal justice professionals are often required to attend special training or classes throughout their career to stay up to date on developments and advance in the field. Bachelor's degrees help them move up the ladder and earn higher wages as well.
How to Determine if an Online Bachelor's in Criminal Justice Program is Accredited
To figure out if an online program is accredited, take a look at the school's website. Accreditation simply shows employers that your education met the standard requirements for the program and field, and a college with strong academic credentials is preferred. Not only can program accreditation affect your ability to get a job, it can affect whether or not you can transfer your credits to another school if you choose to later earn a higher degree, move, or change schools for any other reason.
Each college's website should list their accreditation on their About or History pages, or you can simply call and ask what type of accreditation the school offers. To find out if this accreditation is legitimate, search to see if it's recognized by the government or check this list of accredited organizations recognized by the federal U.S. government.
Criminal Justice Bachelor's Degree Types and Concentrations
While a criminal justice major may be the right degree for your career goals, there are related majors you might want to consider as well. You can also consider minoring in any of these specialties to round out your resume when you begin your job hunt.
Related bachelor's degrees include:
Forensic Science: Learn about criminal procedure, legal research, and processing evidence from crime scenes for court cases.
Homeland Security: This major/minor focuses on topics related to keeping the country safe from threats such as terrorism.
Law Enforcement: This specialty prepares you for a career as either a local, state or federal law enforcement or police officer.
Crime Scene Investigation: In this discipline, you'll learn about fingerprint analysis, behavior theory, and advanced crime scene techniques.
Cybercrime: If you major or minor in cybercrime, you'll be taught the concepts involved with computer-related criminal activity.
Security Studies: Protect and confront security problems with courses designed to teach you how to keep the nation safe and begin a career in homeland security.
These minors will give you additional skills that can help you fit right into specialized careers. For instance, a crime scene investigation concentration may have classes that teach you about fingerprint analysis, behavior theory, and advanced crime scene techniques. Meanwhile, a cybercrime minor would help you understand the concepts involved with computer-related criminal activity. And a homeland security minor would focus on topics in keeping the country safe from threats, such as terrorism.
How to Choose a Reputable Online Criminal Justice Program
There are several things you can do to ensure you choose a reputable online program.
Use this as a quick checklist:
Accreditation that meets your state standards
Financial aid options (this will signify that the government trusts the school with loans)
Instructors with professional experience
Student testimonials
Check LinkedIn for graduates, professors and school administrators
Do a Google search to see if the school or program has been in the news
Ask to see the graduation and career placement rate for the school and program
Once you find the right online program, it's up to you to be diligent about succeeding. Don't let a feeling of separation or distance keep you from taking your online criminal justice bachelor degree seriously. The idea of online education is to make learning easier while achieving the same learning and career outcomes.
If you want to learn more about bachelor degree in criminal justice online programs, use our search tools to get started with finding schools that meet your needs. Or, take a look at our helpful articles and information about other types of criminal justice degree programs. One thing is for sure, with the growth and effectiveness of online criminal justice bachelor's programs, students have more online education options than ever to choose from!
Entry Requirements to Traditional and Online Criminal Justice Bachelor Degree Programs
While admission requirements vary, most colleges and universities will require at least the following to get your Bachelor's degree in criminal justice online:
A high school diploma or GED certificate
Official transcripts from all schools
Minimum GPA of 2.0
Two letters of recommendation
A personal statement letter of your career and educational goals
Application for admission
SAT and ACT test scores
Requirements for Bachelor's and Online Programs in Criminal Justice
For a bachelor's degree, whether online or in-person, you will be required to take core classes including college algebra, English composition, science, and more. Unlike an associate degree, the bachelor-level involves more in-depth study in criminal justice courses versus general education. They often require around 44-60 credit hours of general education. Requirements vary based on the college and state, and international students may also need to demonstrate proficiency in English.
An online criminal justice program often takes full-time students around four years to complete. Most programs require at least 120-160 completed credit hours, of which around 76-100 credit hours are spent taking courses on the theories and concepts in law enforcement fields, including fields like forensic science, corrections, criminal law, legal research, ethics, and criminology. Online programs can often take less time due to the availability or summer and faster-paced courses. However, most accredited online colleges may also require the following to graduate with a criminal justice degree:
Internship or hands-on experience, which can also be exchanged for prior experience on-the-job in a law enforcement or military setting.
Courses in your program specialty
Additional general education classes, like composition II, speech, world literature, and more.
Preparing for graduation from an online college for criminal justice is a lot like a traditional campus program. When you reach your final year, make sure you have a meeting with your career advisor. This is when you want to plan out your post-graduation strategy for entering the workforce. Maybe this means entering the police academy or applying to a graduate program. Or, you could find yourself preparing for the job interview you have been daydreaming for four years about.
Curriculum and Courses for B.A. and B.S. Degrees in Criminal Justice
Online learning takes a little extra self-motivation than reporting to campus. Thankfully, there are many online tools that help students and their peers and professors stay connected. You will participate in scheduled discussions, watch video lectures, and keep track of all your course materials on your computer or tablet. Many of these components of online education have been so effective, that even campus degrees use them to some extent.
Your classes at an online college for criminal justice should mirror the courses you would take at a campus classroom.
Here are some of the foundational courses you may take in a criminal justice bachelor's degree program:
Introduction to Law and Policing – Begin your education with a historical and fundamental understanding of the principals of law enforcement in every level in America.
Criminology – Learn what makes criminals behave the way they do, why crime exists and how societies deal with crime.
Security – From cybercrimes to homeland security, learn how officials keep borders and the public safe and secure.
Ethics in Criminal Justice – Designed to explore the codes and standards of criminal justice professionals, evaluate real-world ethical dilemmas, and explain the checks and balance role of organizations or agencies.
Sociology – Introduction-level courses will cover how sociology can be applied to everyday life and help you communicate with others better.
Juvenile Justice – Explore what delinquency is and the application of criminal law in relation to cases concerning minors, including detention, the court process, and prevention strategies.
Law & Society – Designed to focus on the relationship between legal, political, and social issues, where you'll learn the role of the legal system and society or popular culture.
Your courses should be geared to give you a strong foundation in criminal justice, while introducing you to key concepts that are important, such as:
Forensics
Leadership
Victimology
Research & Writing
Criminal Justice Systems
Policy Development
And many others
Some programs will even include capstone projects at the end, so you can apply your learning in a real situation.
Cost of a Criminal Justice Bachelor's Degree
An online bachelor's degree in criminal justice typically costs less than traditional degrees in a classroom setting. Online criminal justice courses range from $100 per credit to $500, depending on the college or university. There are many reasons for the wide range of program costs, such as raising costs of books and supplies, to how much financial aid you can receive, and the rise in tuition costs at esteemed schools.
Not only do you not have to pay commuting or childcare costs in order to attend classes, most schools offer online classes at a lower tuition rate. In fact, many colleges will even offer in-state tuition costs for online students even if they don't live in the state. Virtual learning also allows for the use of digital learning materials like eBooks, which often cost much less than traditional textbooks.
Scholarships, Financial Aid, and Loan Forgiveness for Criminal Justice Bachelor's Students
If you are worried about the cost of your online criminal justice bachelor degree, there are lots of ways you can cut back the price without taking on more student loan debt including financial aid, scholarships, and loan forgiveness. While every school will have varying options available and some federal grants may automatically apply to you, all criminal justice majors can find other options available online including:
Professional Resources for Criminal Justice Students and Graduates
If you have decided to pursue your bachelor's in criminal justice major online, you may want to consult some of the following resources. The United States Department of Justice (DOJ) provides a comprehensive overview of careers in criminal justice. The National Museum of Crime and Punishment's CSI and Forensic blog is an interesting read for students considering an online bachelor's degree in criminal justice. The Academy of Criminal Justice Sciences (ACJS) focuses on the promotion of professionalism and scholarly research within the field of criminal justice.
Please feel free to contact the schools using the links below. You should try to contact multiple schools to get a good range of programs to compare since they often differ widely in terms of tuition, admissions requirements, and even how truly "online" they are. We tried to restrict this list to the programs that appeared to be all, or nearly all, online, but it's still best to confirm the details directly with the schools.
Frequently Asked Questions: Interview with Diane Sjuts, MS, Criminal Justice Program Director
Diane Sjuts is the Director of the Criminal Justice Program at Metro Community College in Omaha, Nebraska. She also teach fulltime at Metro, and as of 2018 has started her 13th year of teaching college students. Prior to teaching at Metro, she was the Chief Probation Officer for the District 16 Probation Office located in Fremont, Nebraska. She was the first woman to take a maternity leave in probation in 1982. Before she was appointed the Chief by the Nebraska Supreme Court, she was a probation officer, and was appointed Chief Deputy of the 16th District in 1988.
What is the fastest criminal justice degree online?
I'm not sure if there is a "fastest" criminal justice degree online, because both a traditional criminal justice degree and an online degree require about 120 course hours. There are some colleges that offer admission into their program without an ACT or SAT score. A lot of people think that taking a criminal justice bachelor's online is much easier than the traditional classes, but surprisingly, it still usually takes about 52 months to complete the degree. However, at some schools, such as Bellevue University (which is extremely credit friendly and nationally accredited), students who have already completed their associate degree can earn a bachelor's degree in 18 months.
While the average time to complete an online bachelor's degree is about 53 months, this doesn't mean students cannot complete an online bachelor's degree sooner than that. And, as I alluded to earlier, schools such as Bellevue University in Omaha, Nebraska can be "very credit friendly", meaning they apply credit toward students work experiences, military experiences, community college credits, and even some technical school credit.
How can I find accredited online schools for criminal justice?
You can use US Department of Ed, or the Database of Accredited Post-Secondary Institutions and Programs, to check for your program.
The Higher Learning Commission is the agency that grants accreditation for colleges in Arizona, Arkansas, Colorado, Illinois, Indiana, Iowa, Kansas, Michigan, Minnesota, Missouri, Nebraska, New Mexico, North Dakota, Ohio, Oklahoma, South Dakota, West Virginia, Wisconsin, and Wyoming.
The link to find these accrediting bodies for all of the states in the US is on the US Department of Education website.
What are some common jobs for criminal justice majors?
Patrol Officer (Police / Sheriff's Deputy / State Trooper)
Correctional Officer (State and Federal Prison)
Probation  (State-higher likelihood to get job and Federal)
Community Corrections (Boys Town, Residential Treatment, Tracker, Parole)
Juvenile Detention Center
Detective / Criminal Investigator
Paralegal / Legal Assistant
What can you do with a bachelor's in criminal justice?
There are a number of job opportunities and career paths for students who want to earn a bachelor's degree in criminal justice. Most of the jobs are in either law enforcement, the court system, or the corrections system.
Law Enforcement
Some law enforcement options include:
1) Local police
2) Deputies within the sheriff's department
3) State patrol
Another option is forensics; for example, if a student wants to be a CSI, a combined degree of Criminal Justice and Biology may be the ticket to getting a job.
Court System
Some court system options include bailiff, victim's advocate, paralegal, jury consultant, and court clerk. Also, since some probation departments fall within the judiciary branch, some probation jobs fall within the court system. This varies by state.
Corrections
Corrections is currently the largest hiring field (prisons, jails, detention centers). You do not need a degree to work in corrections, but it helps in a couple of ways. First, the only way correctional officers can be promoted is if they have an associate or bachelor's degree. Second, it helps to secure a job in law enforcement. For example, the Omaha Police Chief likes to recruit from Douglas County Corrections because the correctional officers already have experience working with inmates who they (the police officers) will encounter on the street when they become officers. Additionally, probation and parole officers who work in states where their agencies fall under the executive branch of government work under the corrections division.
Is a degree in criminal justice a B.A. or a B.S.?
It depends on which University or College the student graduated from. For example, students who graduate with a Criminal Justice Degree from a liberal arts college like Midland University in Fremont Nebraska, or Avila University in Kansas City, Missouri, will earn a BA Degree. 
Since both the BA and the BS provide students with the same in-depth preparation for an academic or professional field, it really doesn't matter. However, there is a school of thought that students who graduate with a BA degree are better critical thinkers, because of their extra classes in humanities, communication classes, and social sciences. Critical thinking is invaluable when it comes to being prepared in some of the worse criminal justice situations that people are involved in.
School Profile:
Here, we speak with Matthew Petz, Dean of the School of Justice Studies, at Rasmussen College, about the Online Bachelor Degree program.
Recommended Online Schools
{{ school.SchoolName }}
See more programs