Discover Accredited Bachelor Degree Programs in Criminal Justice
Criminal justice is a broad field that includes careers in law enforcement, security, criminal courts and incarceration and rehabilitation. Earning your degree in this field can be your start to a career that is both exciting and important. From addressing the problem of crime in our communities, to homeland security and the war on drugs, the field of criminal justice is constantly in the headlines. It is a field that is growing in size, pay, variety and importance.
An undergraduate major in Criminal Justice prepares students for many different career paths ranging from public positions in homeland security to private jobs in the legal consulting industry. According to the U.S. News & World Report, data from the Bureau of Labor Statistics (BLS) shows that median salaries for criminal justice degree graduates are as wide-ranging as $47,600 for jailers and $86,320 for criminal investigators and detectives. So, why not consider earning your Bachelor's Degree in Criminal Justice?
---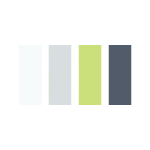 School Profile
Below, Dr. Todd Clear, Dean of the School of Criminal Justice at Rutgers University, talks to CriminalJusticePrograms.com about the Bachelor's in criminal justice program at Rutgers and explains what students should look for in a school.
Curriculum for Bachelor of Science in Criminal Justice Degree Programs
Criminal justice Bachelor degree programs have some of the most diverse curricula in higher education with classes that cover such broad areas as corrections, social sciences, psychology, courts and law enforcement. If you are interested in pursuing a bachelor's degree in criminal justice, learning more about the type of course work and career prospects you can expect from your undergraduate experience can help you decide if it is the right choice for your future career. Here are some courses you may be required to take as a major in criminal justice:
Introduction to Criminal Justice
Bachelor's in criminal justice undergraduates are typically required to take an introductory course into criminal justice and the American legal system in their first semester. By teaching students basic principles of criminal justice and crime prevention, this class serves as a foundation for specialized studies in the future. This is where you will learn the general science and history behind the current criminal justice system as well as the individual functions of different criminal justice branches such as corrections, police, crime prevention, laws and courts. If you are not sure what area of criminal justice you are interested in, this is the perfect course for narrowing down your choices to a few career fields that interest you the most.
Understanding Corrections and Penology
After you finish learning about the different departments within the broader criminal justice system, you can move on to studying each one in more detail. While a course in penology is especially helpful to students who are interested in prison management jobs, learning more about corrections and incarceration is a requirement for all criminal justice majors regardless of their exact career goals. Crime, fair punishment and rehabilitation are the foundations of the modern criminal justice system. Understanding these principles and how they work together is important because they play a key role in public safety and crime prevention. Courses in corrections and penology help students understand the purpose of correctional institutions, reform, parole and probation. In addition to gaining a better understanding of how the modern criminal justice system was formed, exploring the ideas behind incarceration and reform will give you the critical thinking skills you need to handle complex legal and moral questions in your later career.
Criminal Law
Criminal law is an intermediate course that involves learning the history and development of criminal law, the process of passing new laws and the relationship between criminal and constitutional law. In any criminal justice career, you will need to make decisions within the legal framework regardless of how you personally feel about the situation at hand. Understanding how laws are created and how they can lead to different outcomes in similar cases can help you learn how to think in terms of what is legal and not necessarily what is fair. In addition to studying criminal law and applying it to real-life situations, you will also learn more about the constitution and constitutional limitations. Because the entire criminal justice system is based on the principles outlined in the constitution, understanding it is crucial to succeeding in any criminal justice career.
Applied Research and Statistics
Applied research and statistics is a very different course compared to other intermediate criminal justice degree classes. While other courses focus on relating laws to social sciences and critical thinking, applied research courses are all about teaching students the skills they need to gather and evaluate new statistical data. Because trends in crime and public safety are always changing, professionals in the criminal justice field use statistics and research studies to make important decisions in a variety of disciplines including incarceration, law enforcement and reform. Research is also the driving force in the development of new theories and laws. Great analytical skills are a requirement in all criminal justice careers, especially in fields like crime prevention, reform and academics.
Criminal Psychology
The purpose of the criminal justice system is maintaining order and public safety through law enforcement. In order to reach that goal, it is extremely important to understand what drives offenders to commit crimes in the first place. Without knowing why some people choose to break the law and others do not, effective crime prevention is not possible. Advanced criminal psychology courses cover a variety of complex issues including behavioral sciences, clinical conditions, deviant personality disorders and abnormal psychology theories. Because this course humanizes violent offenders and focuses on solutions, it is especially useful for criminal justice majors who want to work in prisoner rehabilitation and reform. However, all criminal justice careers require at least a basic knowledge of criminal psychology and the role it plays in crime prevention.
Bachelor's in Criminal Justice Degree Requirements & Admissions
Criminal justice bachelor degree programs will have different requirements and aspects of the admissions process that you will need to go through.
Here are common requirements for BS in Criminal Justice programs:
US citizen
High school level or GED education
GPA requirements – can be stricter at more competitive colleges & universities
Letters of recommendation
ACT or SAT scores (not all schools require this)
Throughout your bachelor's in criminal justice education, your courses will help you develop a strong foundation in common topics in the field.
You should also look for courses that will enhance your knowledge in areas, such as:
Criminology
Investigative procedures
Leadership
Juvenile justice
Public policy
Policing
And other areas of specialization that may interest you!
The courses in your BS in Criminal Justice program can help you become a responsible, ethical leader in your profession. Whether you want to become a police officer, work in corrections, or work as a forensics investigator, your success starts with the right education. When you speak with schools about their criminal justice degree options, ask how you can tailor your course schedule to fit the career you eventually want to pursue.
As with most bachelor's degree programs, there will be electives you have to take, such as:
Composition
Public speaking
Mathematics
Science
History
While many of these courses may not seem directly relevant to your future career, they will help round out your education. Your writing skills will help when you have to take detail-oriented notes, and your math and science skills will relate to a number of criminal investigation concepts. 
The typical Bachelor's major in criminal justice will take about 4 years to complete. This timeline could decrease if you elect to take a fuller schedule, or increase if you go part-time. Some schools will have timelines for completion that you must adhere to. You can also find criminal justice bachelor degree programs that have online and campus courses in the curriculum. 
Accelerated Bachelor's in Criminal Justice Degree Options
Some colleges offer accelerated Bachelor of Science in Criminal Justice programs. What's more, many of them offer multiple start dates throughout the year to make it easier to enroll when it suits you. In these accelerated programs, your terms may be shorter, around eight weeks, and put you on an 18-month timeline for completion.
Bachelor's in Criminal Justice Minors & Concentrations
Another great thing about many criminal justice Bachelor degree programs is the options for minors and concentrations. Graduate level degrees are well-known for their options for specializations. But many schools realize the value in helping students develop specialized knowledge at the undergraduate level. 
Here are some common areas of concentration and specialization for BS in Criminal Justice students. You will notice that some of these are related to the field, while others are broader or different subjects that can supplement criminal justice academics:
Security management/li>
Sociology
Homeland Security
Business
Finance
Accounting
Psychology
Forensic Science
Social Work
Minors can be the element of your resume that puts your application over the top. When you talk to schools, don't forget to discuss the kinds of concentrations and minors you can choose to round out your credentials for criminal justice careers.
Bachelor's Degree in Criminal Justice Formats
If you are looking for online Bachelor's in Criminal Justice degree options, we can help you there as well. With the rapidly developing innovations in online learning technology, colleges and universities across the country are starting to offer these options for students. Just jump on over to this handy page devoted to BS in Criminal Justice education – what to expect and how to compare programs.
Prepare to Enter the Field of Criminal Justice
When you contact criminal justice schools to learn more about their programs, ask about their career services. You want to choose a college that will help prepare you for the workforce. Ask if they have regular check-ins with advisors to make sure your course schedule is aligned with your career goals.
As you reach your final semesters, start asking how you can prepare your resume and prepare for your first job search. You might find internships, take advantage of career fairs, or have job boards and other resources available for students at your school.
Are you ready to learn more about earning your Bachelor's in Criminal Justice degree?
Use our directory of criminal justice programs to discover your best options today!
What's your ideal criminal justice career?
Before you even start thinking about earning your Bachelor's Degree in Criminal Justice, you need to examine your goals. What career you ultimately want to pursue will determine just which degree will best help you achieve your goals. You can earn either a Bachelor of Arts of a Bachelor of Science degree. The Bachelor of Arts in criminal justice includes a general liberal arts curriculum with classes in languages, literature and the humanities. The BS in criminal justice will be heavy in math, social science, biology and psychology. Both options will include coursework in the area of law, such as the details of evidence and court procedures. You will also study public policy history, debates, trends and influences. Your criminal just Bachelor degree program will cover crime control methods and the various institutions involved in criminal justice. It will also give you an understanding of the dynamics of violence. Most schools also include classes in administration.
Once you graduate with a Bachelor of Science in Criminal Justice, you will be able to compete for entry level jobs in a variety of areas. Law enforcement jobs include police work and positions in a variety of government agencies. Given the level of competition, these entry level positions almost always require you to have a college degree, particularly in large metropolitan areas. Entry level jobs in law enforcement generally start at about $54,000 according to SimplyHired.com and go up from there, depending on location and your level of experience. Law enforcement is not your only option. The court system offers roles as probation officers, case administrators, and courtroom deputies. Salaries, according to Salary.com, range from $48,911 to $61,220. A growing area of employment is the corrections field. The United States Bureau of Labor Statistics show working in a jail or prison environment pays between $39,110 and $82,650 per year. And you certainly aren't limited to direct careers in the field. Criminal justice journalists and criminal justice experts in business are also in high demand.
Where can you find more information about the criminal justice field?
The field of criminal justice is served by a wide variety of national, regional and local professional associations. The National Criminal Justice Association (http://www.ncja.org/) primarily focuses on national policy, but also offers statewide programs with its national opportunities to network. It also offers internships that can kick start your career. The American Criminal Justice Association (http://www.acjalae.org/) is more student-focused and offers a number of benefits to degree seekers at all levels, including scholarships. One other organization of note is the Academy of Criminal Justice Sciences (http://www.acjs.org/). It focuses on education, research, and policy development on a professional level as well as in academia. This organization has a number of active regional branches as well. Look for more specialized organizations to join, too. If you know what specific field you want to pursue, you open yourself to even more opportunities with specialized associations. The American Academy of Forensic Sciences (http://www.aafs.org/) is one example. The American Correctional Association (http://www.aca.org/) is another.
Earning any degree can be expensive. Yet, you might be surprised at the funding options available to you. When figuring out how to pay for your criminal justice Bachelor degree, start by looking for scholarships. A number of the criminal justice professional associations offer scholarships for undergrads at the national, regional and chapter levels. Look for organizations associated with your specific field of study, if you have already narrowed your interests. You'll find more opportunity and less competition there. Similarly, if you have narrowed your search to a few specific universities and colleges, check with them to see what scholarships might be available that are specific to that school. Another option is to look for study grants and work-to-learn programs offered by potential employers. Some government agencies will contribute to your BS in Criminal Justice education in exchange for your work as an intern. Not only can you earn money toward your education, you may well end up with a secure position post degree.
Recommended Online Schools
{{ school.SchoolName }}
See more programs