Bachelor's Degree in Criminal Justice
People interested in a bachelor's degree in criminal justice may have many different job opportunities depending on the type of career they wish to have. Earning a degree in criminal justice can open doors to jobs in corrections, law enforcement, and the court system. Regardless of your eventual role, a bachelor's degree in criminal justice prepares you for a career in protecting the public, reforming offenders, and making the world a safer place for everyone.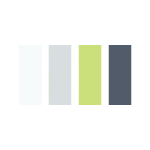 Types of Bachelor's Degrees
When choosing a bachelor's degree in criminal justice, students must also decide what kind of bachelor's degree to earn. In criminal justice, there are typically three different options:
Bachelor of Science (B.S.): This is the most common bachelor's degree for criminal justice majors. B.S. programs usually have more emphasis on math and science than a Bachelor of Arts degree.
Bachelor of Arts (B.A.): While not quite as popular as a B.S. in criminal justice, this degree also covers much of the same material, but with a higher emphasis on the arts and language. Students may be required to take a certain number of courses studying a foreign language.
Bachelor of Applied Arts and Sciences (B.A.A.S.): This degree is usually for students who already have their Associate of Applied Science degree and are transferring from community or junior college.
There are many schools and programs that offer bachelor's degrees specifically in criminal justice, which generally teach concepts in a more applied way. However, many who work in the field of criminal justice pursue bachelor's degrees in subjects such as political science, sociology, or psychology. These can also prepare you well for a career in criminal justice. The choice depends on your career plans as well as what specific courses or concentrations you select.
Criminal Justice Concentrations
In addition to choosing a bachelor's program, students may also need to decide upon a concentration that they would like to pursue. While they vary from college to college, here are a few common offerings:
Corrections: These programs focus on how to work in a correctional facility and ultimately, how to rehabilitate criminals and prepare them for life outside of bars.
Police: This is an excellent choice for individuals wanting to pursue a career in law enforcement. This concentration will help prepare students to serve and protect the general public.
Criminal Psychology: If you're fascinated by the criminal mind and enjoy understanding the motivations of offenders, consider this specialization. It's important to note, however, that further education – such as a master's or doctorate – may be required to work in this field.
Criminology: This concentration focuses on the study of a crime and its causes and consequences.
Homeland Security: A broad specialization, this program prepares students for dealing with a variety of threats to our nation that could include terrorism, natural disasters, or other crises.
How to Choose a Degree Program
Even if you know what major, degree, and concentration you want to pursue, it can still be challenging to decide which college or university to attend. While every school may promise to provide you with the best possible education, there are other factors to consider as well before making your choice:
Accreditation
This is perhaps the most essential factor in choosing a degree program. If a degree program or college is accredited, that means they have undergone a quality assurance process and have met the standards of quality. There are several kinds of accreditation (national, regional, and specialized), and there are numerous organizations that accredit educational institutions. Because the accreditation process and standards vary by organization, make sure when you're choosing a program to verify that the program is federally accredited. This will allow you to accept financial aid from the government if you qualify.
Degree and Concentration
Another important factor is making sure the school you're interested in offers the degree and concentration that you desire. Not every program offers the same concentrations within criminal justice.
Online or Traditional
This is a personal choice that you should make for yourself. Either route has its merits, and what might work for others might not be the best option for you. If you're working full-time or have a busy personal or family life, consider earning your criminal justice degree online.
Cost
It's no secret that earning an education can be extremely expensive. When you consider a school, think about the out-of-pocket cost to yourself. Private institutions tend to be more expensive than public universities. However, there is also the opportunity for scholarships at both kinds of universities. Research each university you're considering to understand what kind of financial aid and scholarships are available to you.
What to Expect in a Bachelor's Degree Program
Whether you've attended college before or not, it can be overwhelming to consider what it will be like to earn your degree. The following aspects of a degree program will help you understand what to expect in a bachelor's program – in either an online or in-person program.
Prerequisites
Entry requirements for a bachelor's degree may vary by program, but they are typically the following (for both traditional and online):
High school diploma or GED: A high school diploma or equivalent is the minimum level of education necessary to be accepted into a bachelor's degree program.
Application: The cost to apply can be in the $0 to $100 range.
Minimum GPA: This number varies by program, but is generally in the 2.00 to 2.50 range. It is typically higher at more competitive programs.
ACT or SAT scores: Some schools do not require these scores, but if your scores are high, it can help you earn automatic scholarships.
U.S. citizenship: Citizenship is necessary for acceptance into a bachelor's degree program.
Criminal Justice Degree Coursework
The material covered in a criminal justice degree is diverse and can differ depending on the concentration you choose. However, you will typically cover the areas of corrections, social sciences, courts, criminology, law enforcement, and criminal psychology. Here are some common courses that you might take in your program:
Corrections: This course may provide an overview of the American criminal justice system and helps students understand the process of rehabilitating criminals. Regardless of whether students intend to work in corrections, every criminal justice needs a general overview and understanding of the prison system. In this course, students may explore citizen rights and problems that can occur in the corrections system, in addition to understanding the legal and moral elements of criminal justice.
Criminal Law: This course examines the nature of criminal law and the court systems in America. Students will learn the basic principles and processes in juvenile and adult criminal courts.
Criminal Psychology: To prevent crimes and successfully reform criminals, it's essential to understand the criminal mind and the motives behind their actions. This course provides such an understanding for students.
Degree Length
A traditional bachelor's degree takes four years to complete, typically, but the duration can vary depending on certain factors. For example, if you decide to take less than a full course load each semester, it will take longer to complete the program. If you choose to take courses in the summer, however, then it may be possible for you to graduate early.
For online learners, there is more flexibility in earning a criminal justice degree. Students are typically free to take as many or as few courses as they're able to and complete the coursework on their own time. Due to this, the duration of the program can vary, but the amount of credit hours required to graduate is typically the same as their in-person counterparts. Most bachelor's programs require about 120 credit hours, with most classes being three or four credits.
How to Pay for a Bachelor's in Criminal Justice
As mentioned above, the cost of a bachelor's degree can be overwhelming to prospective students. You may find themselves uncertain about how you can afford your education. While these tips won't entirely erase the cost of tuition, they can help mitigate the cost:
Look for scholarships: Most schools have automatic scholarships that are determined by your GPA and/or test scores. In addition to those, you may apply for additional scholarships that you could be eligible for, depending on factors such as your GPA, major, financial need, demographic, or strength of the application. Outside scholarships are available as well, including scholarships specifically for criminal justice students.
Research loan forgiveness: Some employers have programs in place for the repayment of student loans for their employees. Many jobs in government have loan forgiveness options, but it can be challenging to meet the eligibility requirements. Do research to make sure this is a viable option for you if it's something you want to pursue.
Find out what financial aid you're eligible for: Depending on your level of income and other factors, you could qualify for financial aid from the government or private sources.
Take out minimal loans: While it may seem like free money, student loans can be difficult to pay back if you don't budget for them. Take out only as many loans as you need, and try to pay it down consistently. Also, choose loans with the lowest interest rate possible.
Career and Salary Outlook for Criminal Justice Grads
The field of criminal justice is vast, and the salary and expected growth of each career can vary by location and other factors. The following jobs are only a sample of what is available within the criminal justice field.
Careers for Graduates with a Bachelor's Degree in Criminal Justice
There are many career possibilities for someone with a bachelor's degree in criminal justice. In each of the three branches of criminal justice – law enforcement, the courts, and corrections – there are opportunities for job placement and career advancement. Consider the following sample of careers below:
Career Options with a Bachelor's in Criminal Justice
Continuing Education
A bachelor's degree in criminal justice can make you an excellent candidate for many jobs in the field. Your education, coupled with any relevant internships or training, tells employers that you're knowledgeable and professional. However, some jobs may require a higher degree. You may also wish to continue your education to make yourself a more desirable candidate for competitive employment. Regardless of your motivations for continuing your education, there are many options available to you:
Master's in Criminal Justice
Like a bachelor's, this degree typically has a few available concentrations. Earning your master's may increase your job prospects and help you net supervisory or higher-paying jobs.
Doctorate in Criminal Justice
With a Ph.D. in criminal justice, individuals could work as information security analysts, forensic psychologists, criminal justice professors, homeland security experts, and more.
Certificate in Criminal Justice
A certificate in criminal justice takes a shorter amount of time to earn than a degree; it typically amounts to 12-15 credits or one semester. While this likely won't open any more doors for someone with a bachelor's in criminal justice already, this could be a good option for someone with an unrelated degree wanting to switch to the field of criminal justice.
Professional Resources for Criminal Justice Students
Recommended Online Schools
{{ school.SchoolName }}
See more programs