Ohio Criminal Justice Degree Programs
Overview
Ohio has a population of roughly 11.66 million and is well-known for its many state parks and excellent golfing. The capital city is Columbus, but the largest cities are Cleveland and Cincinnati. Between sporting events, museums, fine dining and festivals, there's more than enough to do in the larger cities when you're not studying or working.
Criminal Justice Education in Ohio
A criminal justice degree is the ideal course of study for those interested in issues relating to law enforcement, crime, public policy, criminal investigations and law. With a criminal justice degree, the opportunities for positions in law enforcement are diverse. Positions range from corrections officer, police officer, and detective to FBI agent, parole officer, crime scene investigator and bailiff. Some students with criminal justice degrees even go on to enter law school to become prosecutors and defense attorneys. As a professional with a criminal justice degree, you have a direct role in protecting civil order and society. You also can help reform criminals with an interesting and personally rewarding career in criminal justice.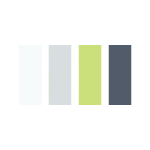 If you want to be a leader in the field of criminal justice, earning your degree can help you develop the right skills to achieve your goal. CriminalJusticePrograms.com has resources and school listings that can help you move forward in your criminal justice education. Review our listings below and contact the colleges that interest you to learn more about their programs. As a rule of thumb, it's best to request information from multiple schools to make sure you choose the right one.
An associate of applied science degree in criminal justice is focused on the operations of the criminal justice system. It offers a solid foundation in legal procedures, criminal evidence, criminal law and criminology. Throughout your criminal justice education, you are taught about the current law enforcement standards and develop technical skills needed for a variety of entry-level positions in the field. With an associate degree, students can attain positions as police officers, corrections officers, bailiffs, security guards and paralegals. Some of the common technical courses may include:
History of Crime and Justice
Courts and the Legal System
Introduction to the American Criminal Justice System
Criminal Law
Ethics in Law Enforcement
Legal Research and Writing
Typically, a bachelor's degree in criminal justice is required for higher level positions, such as detectives and FBI agents. Often, students are required to complete an internship in the field to gain hands-on experience and to apply learned classroom knowledge. The bachelor's degree program may include courses like:
Victimology
Political Science
Leadership in the Criminal Justice System
Punishment and Rehabilitation in the Criminal Justice System
Statistical Applications
A master's degree in criminal justice provides the in-depth knowledge and skills to move up in position and attain administrative jobs in the criminal justice field. Often, those with a master's degree in criminal justice earn six figures within five years of obtaining the degree as managers of courts. The master's degree programs in criminal justice also allow you to specialize in one area of criminal justice instead of a broad spectrum. With a master's degree in criminal justice, students can teach, apply to law school or pursue a doctorate.
For financial aid, you can start looking into programs such as the Ohio Academic Scholarships, the Ohio College Opportunity Grants and the Ohio Instructional Grant. These are just a few options. There are many more state-specific, college-specific and federally funded programs that can help you out.
Learn more about scholarships in criminal justice by exploring our financial aid resources page.
Outlook for Criminal Justice in Ohio
As of May 2017, according to the data collected by the U.S. Bureau of Labor Statistics, the mean annual income in Ohio across all occupations in protective services is $43,660, but this varies depending on your position. Police officers, for example, earn a mean annual income of $59,280 while detectives and criminal investigators earn $72,500. You may also choose to use your criminal justice degree to become a legal assistant. The mean annual salary for legal assistants in Ohio is $48,310, according to 2017 data collected by the U.S. Bureau of Labor Statistics. Overall, the job growth for those with criminal justice degrees in Ohio is positive, and salaries are competitive.
If you're ready to pursue more prominent roles in criminal justice and make a greater impact in your community, contact our featured schools to learn more about their criminal justice programs for Ohio students. We recommend reaching out to a few colleges to make sure you choose the right one for your goals.
Ohio Criminal Justice Schools
Online programs may not be available in all areas
Recommended Online Schools
{{ school.SchoolName }}
See more programs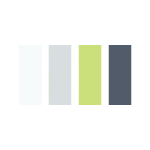 Additional Criminal Justice Schools in Ohio