New Jersey Criminal Justice Degree Programs
Overview
The population estimate for the "Garden State" of New Jersey is 9.03 million and has been slowly increasing over the years. The largest city, Newark, is home to over 281,944 people, while the capital of Trenton is another urban area worth visiting. New Jersey attractions run the gamut, from beaches and wineries to outdoors activities like fishing, skiing and more.
Criminal Justice Education in New Jersey
The New Jersey criminal justice programs are designed to prepare students for a career in law enforcement, corrections, immigration, forensic sciences, criminology and security administration. These degree programs are also good stepping stones into a pre-law program for those who want to pursue a career as a defense attorney or prosecutor. With a criminal justice education, students can gain the skills and knowledge necessary to maintain law, conduct administration, protect life and property and to perform research services. The curriculum provides a solid foundation for knowledge of crime prevention strategies, functions of the judicial system, procedures in the criminal system, investigative techniques, probation process and much more.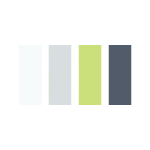 CriminalJusticePrograms.com helps students in New Jersey find and compare online vs. on-campus programs. With our comprehensive directory of school listings that offer criminal justice educations, you can easily request information to compare the learning outcomes and career benefits of the New Jersey programs below that interest you.
Financial aid programs in New Jersey include the Tuition Assistance Grant, the Outstanding Scholar Recruitment Program and the Dana Christmas Scholarship for Heroism. Also, be sure to check with specific colleges and universities regarding funding opportunities for criminal justice students.
School Profile
Below, we interview Dean Susan Davenport from Thomas Edison State College about their bachelor's in criminal justice program.
With an associate degree in criminal justice, you can attain an entry-level position as a police officer, corrections officer, court clerk or a paralegal. In addition to general courses, the curriculum for criminal justice includes a variety of technical courses, such as:
Theory and Practice of Law Enforcement
Juvenile Delinquency
Theory and Practices of Corrections
Judicial Process
Criminal Law
Generally, the associate degree programs in criminal justice take two years of study, and many students transfer their credits into a bachelor of criminal justice degree program. The bachelor of criminal justice program is more in-depth and provides students with the leadership and managerial skills to qualify for promotional opportunities within the criminal justice system. Student gain a deeper knowledge of constitutional, organizational and procedural differences between the federal, state and local laws. With a bachelor's degree in criminal justice, there are job opportunities with the Federal Bureau of Investigation (FBI), Federal Trade Commission (FTC), Department of Defense, Bureau of Alcohol, Tobacco and Firearms (ATF), Immigration and Naturalization Services (INS) and much more. Specialized subjects in the bachelor program include:
Homeland Security
Criminal Psychology
Public Administration
Strategic Intelligence
Forensics
Youth Corrections
A master's degree in criminal justice is designed for those seeking to advance to leadership positions within their current agency. With a master's degree in criminal justice, you can also teach criminal justice courses at community colleges or attain a position in a consulting firm or criminal justice-related business. Common courses include computer applications in criminal justice, survey criminology theories and research methods in criminology. All around, students gain a deeper knowledge of the genetic, psychiatric, psychological and physiological theories of criminal behavior.
Outlook for Criminal Justice in New Jersey
Salaries and job outlook greatly vary due to the many roles that criminal justice graduates may pursue. According to the O*Net, the employment of probation officer and correctional treatment specialists is expected to decrease by ted percent through 2024, so it will be a competitive job market and you should make sure your resume is impressive in order to get a job. These positions entail working with criminal offenders, extensive paperwork and travel. The BLS reports the average annual wage in New Jersey for probation officers and correctional treatment specialists is nearly $76,630.
The demand for police officers and detectives is expected to grow by 7 percent through 2020. Continued demand is expected at the local, state and federal levels. As reported by the BLS, the median annual wage for Police and Sheriff's Patrol Officers is $83,570.
Degree-holders in criminal justice often pursue careers in the protective services field, as well as the legal field as paralegals or legal assistants. The mean annual salary for legal assistants in New Jersey is $61,650. Employees in the protective services industry as a whole earn on average $55,700.
As the population expands and national security issues are emphasized, the employment for intelligence analysts and FBI special agents will continue grow rapidly in coming years. According to O*Net, the median salary for FBI agents and intelligence analysts is about $79,970. Overall, the job outlook for those with criminal justice degrees in New Jersey is positive.
Review our list of schools that offer criminal justice programs for New Jersey students. Be sure to request information from multiple schools to make sure you choose the one that's best for you!
Finally, take some time to learn more about criminal justice scholarships that may be available in your area.
New Jersey Criminal Justice Schools
Online programs may not be available in all areas
Recommended Online Schools
{{ school.SchoolName }}
See more programs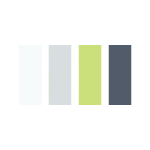 Additional Criminal Justice Schools in New Jersey