Illinois Criminal Justice Degree Programs
Though Chicago is often criticized for its high crime rate, homicides have dropped each year since 2016. By emphasizing community policing and adding more than 1,000 officers, the Windy City and the rest of Illinois now are experiencing greater demand for a new generation of well-educated criminal justice professionals.
Thanks to a large community college system and a vibrant Chicago city college system, you should have plenty of affordable options if you're looking to go back to school for an associate degree in criminal justice. For those seeking a bachelor's or advanced degree, the University of Illinois system or one of the state's other public universities or private colleges offer a variety of program options.
<!- mfunc feat_school ->
Featured Programs:
Sponsored School(s)
<!- /mfunc feat_school ->
Criminal Justice Careers in Illinois
Illinois' criminal justice system can be divided into three areas: law enforcement, courts, and corrections. Law enforcement is generally the first interaction people have with criminal justice, as it involves the prevention of crime and apprehension of criminals; the court system comes next and involves trials and mediation; the process ends with corrections, which includes incarceration and rehabilitation.
Law Enforcement Careers in Illinois
Law enforcement officers investigate crimes and uphold the law. In Illinois, state police act as highway patrol. Individual counties run sheriff's offices, and local municipalities run police departments.
Careers in the Illinois Court System
After someone is arrested, courts determine the merits of the case and the penalties that may result. Prosecutors make the state's case with the assistance of paralegals and legal assistants.
Corrections Career Paths in Illinois
The corrections system metes out justice, making sure criminals "do their time" and are rehabilitated. Probation officers work with people convicted of crimes but who are serving sentences outside of jails. Parole officers follow up with people who are released early from jail or prison to make sure they keep out of trouble.
Criminal Justice Education Resources in Illinois
Criminal justice comprises a large employment sector of the workforce, covering everyone that works in crime prevention, prosecution, and penalization. To find openings in the position of your choice, check out the employment pages for the following careers. Each discusses the application and hiring process.
Innovations in Criminal Justice in Illinois
Given that Chicago has one of the highest rates of gun violence in the United States, criminal justice reform is a popular topic of conversation in the city and the entire state of Illinois. This has manifested throughout multiple aspects of Illinois' criminal justice system.
In 2016, the Chicago Police Department created a Community Policing Advisory Panel. Chicago P.D.'s community policing model focuses on partnering with local neighborhoods to improve public safety. It's meant to counteract the antagonistic relationship between city cops and citizens in some areas. This approach can be more intensive than the standard model and requires officers trained in collaborative problem-solving techniques.
In 2017, the Illinois governor signed into law the Safe Neighborhoods Reform Act. Designed to increase prison time for repeated gun offenders, the law could eventually lead to a need for more corrections officers, though it's not yet had much effect.
Also in 2017, the state supreme court created the Illinois Supreme Court Commission on Pretrial Practices. This relates to how the state determines bail amounts and under what conditions an arrested person may be released from custody before facing a jury. The commission is looking at pretrial detention, the first step toward reform of the entire system that would make release less dependent on financial resources and more contingent on safety and flight risk. That may shift jobs away from prisons and jails and toward probation and pretrial services officers.
Main Criminal Justice Governmental Agencies and Entities in Illinois
Resources for Criminal Justice Students and Professionals in Illinois
If you're just starting to research schools, joining a professional association may not be on your radar, but it should be. These organizations, filled with working professionals, frequently offer deeply discounted student memberships. For about the cost of a textbook, you might gain access to a network of mentors, scholarship funds, and resources beyond the scope of the school library.
Recommended Online Schools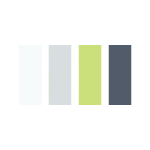 <!- mfunc feat_school ->

Featured Programs:

Sponsored School(s)

<!- /mfunc feat_school ->