Illinois Criminal Justice Degree Programs
Overview
In the 1920's, Chicago was home to some of the most famous law enforcement officers and infamous gangsters of the Prohibition years. Soon after the 18th Amendment was passed, Al Capone and his Chicago Outfit set up shop in the Windy City, running booze, gambling and prostitution rings. After years of the gangsters, the Justice Department sent Prohibition agent Elliot Ness to shut them down. Honest law enforcement officers are still in demand in Chicago and throughout Illinois today.
Criminal Justice Education in Illinois
Illinois colleges and universities offer well-conceived, modern curricula focused on criminal law, institutions, and the administration of justice. Students will study crime, the impact on society, victims, and organizations that seek to prevent crime and rehabilitate criminals. Students can choose interdisciplinary fields such as forensic science and criminal psychology.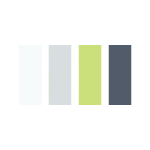 To start researching different criminal justice programs now, use our school listings below. Contact and compare a few different schools to find the right criminal justice education that could help advance your career to the next level.
The core curricula center on criminal law and procedure, law enforcement, courts, and corrections. Students can focus on several related areas of study including juvenile justice, family violence, transnational crime, and financial crimes. Research is a vital part of criminal justice studies and administration. Students in Illinois can perform research with the Illinois Criminal Justice Information Authority.
Students gain valuable exposure to cutting-edge issues and technology. They study emerging trends across the entire field such as privatization and the impacts of high technology on crime and enforcement. They study with faculty that includes leading experts and practitioners in their fields. Criminal justice has many distinct parts drawn into a complex set of relationships. There are theory-based courses related to the purposes of laws in a society. There are practice-based courses such as evidence and criminal procedure.
With almost 90 schools to choose from that offer a criminal justice education, criminal justice students in Illinois have many options. Specializations are varied and degrees range from certificates and associate degrees to PhDs, though the number of doctoral programs is limited. Scholarships for criminal justice are widely available and have a variety of eligibility requirements. For example students aspiring to work for the Chicago Police Department can look into the Chicago Police and Firefighter Training Academy Scholarship.
Outlook for Criminal Justice in Illinois
Public employment is a major growth sector for Illinois criminal justice graduates. The State of Illinois employs thousands of persons in criminal justice positions at the state, county, city and local levels. These include police and law enforcement, courts, corrections personnel, juvenile justice, counselors, and victim's assistance personnel. The Illinois Association of Chiefs of Police offers a Job Postings page that is a good resource for the many employment opportunities within the state of Illinois.
Illinois offers law enforcement officers a range of work environments from the large urban areas in and around Chicago to small farming communities. It is also among the top five best paying states for police officers and corrections officers, according to the U.S. Bureau of Labor Statistics. According to the BLS, the Chicago metropolitan area employs among the highest rate of criminal investigators and detectives in the country. You can see some of the top paying criminal justice careers in Illinois below.
Average Annual Illinois Salary
Teaching and training are important sources of employment for Illinois criminal justice graduates as well. Some teaching and many training positions require a Bachelor's degree. Post-secondary teaching positions require a Master's or Doctorate. According to the most recent data published by the Chronicle of Higher Education, the average salary for a full professor in Illinois is $120,00 per year.
Criminal justice training includes police work, investigations, and forensic science. Criminal law has many unique attributes and professional training is a routine part of acquiring, refreshing, and updating job skills. There are many professional teaching and training positions in the field of criminal justice. Police and many other types of law enforcement officials require current training, certifications, and awareness of changes in laws and regulations.
The field of criminal justice has some well-defined growth centers in high technology. High tech white-collar crime is an ever-increasing threat as criminals use high tech speed and secrecy to move funds and conduct criminal transactions. Investigation and detection of high-tech white-collar crime requires knowledge of criminal law and technology. Cyber-security is another growth sector for criminal justice graduates. A recent articlein the Chronicle of Higher Education described the issue of research data security as a major law enforcement challenge to governments and the private sector, including educational institutions. Criminal justice graduates can combine minor concentrations in Internet Technology to prepare for fulfilling careers in corporate cyber-security. Homeland security and civil defense are prominent areas that require investigative skills and knowledge of criminal laws.
Privatization is an academic issue but also a source of new jobs. The transfer of state criminal justice functions to the private sector will create new demands for qualified personnel. Whether corrections, counseling or intervention services that attempt to prevent crime, outsourcing to the private sector creates criminal justice career opportunities.
Find an Illinois Criminal Justice Program below that fits your lifestyle and career choices. Request information from multiple schools to compare each program to choose the right one for you.
Finally, take some time to learn more about criminal justice scholarships that may be available in your area.
Illinois Criminal Justice Schools
Online programs may not be available in all areas
Recommended Online Schools
{{ school.SchoolName }}
See more programs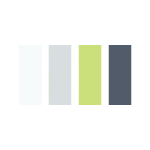 Additional Criminal Justice Schools in Illinois