Online Criminal Justice Degrees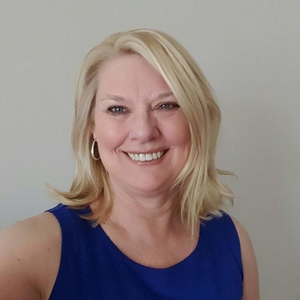 Featuring expert interview with Diane Sjuts
Criminal justice is a sprawling field that employs millions of Americans within its three branches: law enforcement, the courts, and corrections. While not all criminal justice professionals need to have a college education, many positions require a degree or prefer candidates who have one. You can earn a criminal justice degree at all levels of education, from a certificate up to a doctorate—and, in many cases, you can do it all online.
<!- mfunc feat_school ->
Featured Programs:
Sponsored School(s)
<!- /mfunc feat_school ->
"Due to the increased popularity of online classes, most colleges and universities offer the criminal justice degree totally online. Most online classes are creatively developed so that students still have opportunities for internships [and] community service projects," said Diane Sjuts, who directs the criminal justice program at Metropolitan Community College in Omaha, Nebraska.
This page will introduce you to our top picks for online criminal justice programs, the different paths to earning an online degree in the field, and the wide variety of careers available to you once you graduate.
Top Online Criminal Justice Programs in 2020
While there are many online programs in criminal justice, some stand out more than others. Many boast prestigious faculty with extensive scholarly and field experience, some offer rigorous curricula designed to foster critical thinking and analytical skills, while others provide exceptional value. Many offer a combination of these benefits.
We have chosen 25 exceptional online schools in criminal justice. Most programs are 100% online, although a handful require a small percentage of coursework to be taken on campus. All will give you an education that can lead to a successful career in criminal justice.
View our ranking methodology.
Aggregate Ranking Methodology
There are many rankings published every year about criminal justice programs and schools. In researching the best criminal justice programs, you might spend a lot of time combing through scores of rankings before insights emerge about certain programs you are interested in.
CriminalJusticeDegrees.com has reviewed multiple rankings across different publishers and combined them into an overall aggregate ranking. To appear on the CriminalJusticeDegrees.com ranking, a criminal justice program must be ranked on one of many popular rankings we compiled. The more times a school's criminal justice program appears on these rankings, the higher it ranks in the aggregate ranking. A school's program also ranks higher if its average rank among the source rankings is higher.
Source rankings were compiled in spring 2020 and include: U.S. News, OnlineU, Best Colleges, College Choice, Criminal Justice Degree Hub, Guide to Online Schools, Value Colleges, The Best Schools, and Affordable Colleges Online.
What Online Degrees Are Available in Criminal Justice?
You can earn a criminal justice degree online at all levels of higher education. Except for a doctoral degree, which is the highest degree you can earn, each degree can be a stepping stone to a more advanced degree.
Criminal Justice Degrees at a Glance
Associate Degree
Popular Careers:
Bailiff
Corrections Officer (local/state prisons)
Police Officer
Security Officer
Bachelor's Degree
Popular Careers:
Corrections Officer (federal prisons)
Forensic Science Technician
Paralegal
Parole Officer
Police Officer
Probation Officer
Sheriff
Master's Degree
Popular Careers:
Corrections Counselor
Cybersecurity Investigator
Federal Agent
Forensic Scientist
Policy Analyst
Doctorate
Popular Careers:
Criminal Justice Professor
First-line Police Supervisor
Homeland Security Program Manager
Public Policy Administrator
Online Associate Degrees in Criminal Justice
An online associate degree provides a foundational education in the core concepts, theories, and practices of criminal justice. While having this degree won't be enough to land you a job in most federal agencies, it can lead to entry-level positions in corrections and law enforcement. Alternatively, if you decide to continue pursuing your education, you may be able to transfer some of the credits to a bachelor's degree program.
Most associate programs award a general degree in criminal justice. However, you can also find associate degrees in more specific areas such as cybersecurity, criminology, or paralegal studies.
Criminal Justice Online Bachelor's Degrees
A bachelor's degree is a common requirement for non-leadership jobs in law enforcement and corrections. It also opens the door to a variety of positions in the court system, although lawyers and judges require additional education. But the bottom line is once you earn this degree, you should be able to enter the workforce in all three branches of criminal justice.
Online bachelor's degrees provide you with a foundational education in criminal justice, but most degree programs also allow you to focus on the particular area of criminal justice that you are interested in. Online schools offer bachelor's degree programs with concentrations in areas such as corrections, homeland security, counterintelligence, law enforcement, and forensics.
Online Master's Degrees in Criminal Justice
You might consider pursuing an online master's degree in criminal justice if you want to advance your current career or are interested in moving into a leadership position. To enter any master's program you will need a bachelor's degree.
Examples of degree options include a master's in global security, public safety, homeland security, law enforcement administration, or cybersecurity.
Criminal Justice Online Doctoral Degrees
A doctoral degree is the highest academic credential you can earn. Although some doctoral programs require you to have earned a master's, many are open to students who have an undergraduate degree. Earning a doctorate entails a blend of high-level academic coursework as well as hands-on training in the form of an internship or practicum. Thus, online doctoral programs will require at least some face-to-face training and education. These programs also include capstone projects such as doctoral dissertations, which require intense research and writing.
Examples of degree options include Ph.D.s in public policy and administration, homeland security leadership and policy, and computer information security.
Online Undergraduate and Graduate Certificates in Criminal Justice
Certificates are not complete degree programs but instead provide specialized training in a specific area of criminal justice. They also offer credentials that make you more marketable to employers who are looking for candidates with training beyond a standard criminal justice degree. Examples at both the undergraduate and graduate levels include certificates in corrections management, law enforcement administration, criminal sentencing, and criminal supervision.
<!- mfunc feat_school ->
Featured Programs:
Sponsored School(s)
<!- /mfunc feat_school ->
What Can I Expect in an Online Criminal Justice Program?
In many ways online criminal justice programs are similar to on-campus programs. They use the same curricula as on-campus programs. The degree you receive upon completing the program is typically the same. And the coursework is just as rigorous and demanding as in the same classes taught on campus. In fact, many distance learners find online study more challenging due to the level of self-discipline that's required.
Online classes require diligence, organization, and self-control, so be prepared to study hard, work hard, and stay organized. It is very easy to fall behind in an online class. To avoid this, students must make this class a priority and allow enough time to complete the weekly assignments, discussion posts, and quizzes.
The primary difference between online and on-campus classes is in how the coursework is delivered. Each online learning program uses a learning management system (LMS) such as Moodle or Blackboard. You'll access and log onto this system from your device to connect with instructors and peers, watch lectures, receive and submit assignments, complete tests, receive grades, and get frequent updates—including inspiring or encouraging messages.
Here's a look at the key learning methods you'll access while you earn your online criminal justice degree:
Video lectures: Online instructors give lectures just as they do on campus, only they stream or upload them on video. Unlike on-campus learners, who have only their notes and their memories after the lecture concludes, you'll be able to watch and review video lectures as often as you like.
Discussion boards: The ability to connect with instructors and peers is crucial to success in education. Discussion boards will be your online home base for having conversations, networking, asking questions, sharing information, and receiving updates and assignments.
Video conferences: Video conferences allow for real-time, face-to-face interaction through live discussions. They are an excellent format for things like question and answer sessions and group projects.
Online assignments: Assignments can go beyond textbook reading. They may involve addressing challenging situations that require students to "critical think" or doing collaborative work with other students.
Online exams: In many cases, you'll receive, take, and submit exams online. Unlike much online coursework that allows you to log on and do your work when you want on your own schedule—though you will have deadlines—you'll often have to take tests at a specific time or within a specific timeframe.
Coursework in Online Criminal Justice Programs
The courses you take will vary by school, your area of focus, and the degree you are pursuing. Diane Sjuts outlines the required coursework for the criminal justice associate degree program at Metropolitan Community College, where she teaches:
Sample Online Associate Degree Curriculum (99 credit hours)
General education classes – 27 credit hours
Includes: Psychology, Sociology, Business Math, and Ethics
Major requirements – 40.5 hours
Includes: Intro to Criminal Justice, Intro to Corrections, Courts, Report Writing, Criminal Law, Interview and Interrogation, Contemporary Issues in Criminal Justice, Criminology, and Rules of Evidence
Coursework in either a Law Enforcement track or Corrections track – 31.5 credit hours
Law Enforcement track: Criminal Investigation, Police and Society, Police Field Services, Homeland Security, and Forensics
Corrections track: Intro to Probation and Parole, Legal Issues in Corrections, Correctional Facilities, Correctional Client, and Community Based Corrections
Should I Get a Criminal Justice Degree Online?
There are many reasons to earn a criminal justice degree online, but probably the most significant benefit of all is the flexibility it provides. Unlike earning a degree on campus, you won't have to drive to a specific place at a specific time. Instead, you can usually work at your own pace and on your own schedule in the comfort of your home—or any other place you desire.
The biggest benefit of earning your criminal justice degree online is you can attend your classes anywhere, which is a plus because many online students work full-time and have families. Another benefit is you can work on your classes…at any time of the day. You are not confined to a classroom. Online classes for some students may be less intimidating.
This is significant for working adults, parents, people who live in remote rural areas, and anyone whose non-academic obligations make it difficult to earn a degree in the traditional way.
Note, however, that an online degree isn't for everyone. Diane Sjuts comments: "I do believe that online programs work best for students who have practical experience in criminal justice. While I understand the popularity of online programs, it is my professional and academic opinion that students without any criminal justice working/ professional experience would do better in a combination of both online and traditional criminal justice classes."
How Do I Choose a Criminal Justice Online School?
Before you begin researching schools and programs, it's essential to ask yourself a few questions to make sure you choose the program that's right for you.
What are my career goals? You'll learn about the many potential careers in criminal justice further down the page. The work you want to do should drive your decisions in choosing a program.
What kind of degree do I want? The degree you earn will depend on your career goals, but it is important to understand the commitment of each and make sure you feel ready for it.
What is my budget? As with anything in life, your budget often determines your options—you have to pick a program you can afford. However, there are many financial aid and scholarship opportunities for online criminal justice programs—you can learn about some of them further down the page.
When do I want to study? Are you planning to study during the school year or during a special session like a summer semester? Some programs have fixed start dates, and others have more flexible rolling admissions.
Once you have a sense of your educational goals and situation, follow these tips to help you choose a school that best will best fit those needs.
What to Look for in an Online Program
Accreditation
Accreditation involves an unaffiliated, third-party governing body evaluating the quality of an academic program. Choosing a school that has been accredited ensures that you're receiving training and education that meet rigorous academic and professional standards.
Unaccredited degrees rarely satisfy the requirements of employers, transfer schools, or advanced degree programs. You are also ineligible for federal financial aid and many scholarships if the program you attend is not accredited.
Both individuals and entire schools can be accredited by general bodies such as the Council for Higher Education Accreditation (CHEA), which recognizes seven regional accrediting bodies under its jurisdiction. Other organizations, such as the Academy of Criminal Justice Sciences (ACJS), award accreditation specifically to criminal justice programs.
Student Satisfaction
Accreditation ensures that standards of quality are met, but a program's reputation is more complex—and nearly as important. Some distance programs are quite new, while others trace their roots back to the 1990s. Read reviews, interact with current or former students from the program, connect on social media, and search for online testimonials. If current and former students are pleased with their education, this lets you know that the program produces positive results.
Financial Aid, Grants, Scholarships
Financial aid can come from the state or federal government as well as from individual schools. It's available to students who can demonstrate a need for assistance.
Scholarships are awards that don't have to be paid back. They're available at all levels of education and can be based on need, like financial aid, but are also awarded based on merit. In some cases, scholarships are reserved for specific population groups, often those that are frequently underrepresented, like African-Americans, Native Americans, women, or LGBTQ+ students.
Grants are financial awards that are usually based on need. Like scholarships, they do not need to be paid back.
Graduation Rate
It's important to know what percentage of enrollees complete the program at your chosen institution. Low graduation rates can be a red flag that the school isn't equipped to help students succeed. You can find a school's graduation using resources such as the U.S. Department of Education College Scorecard tool or Collegeresults.org.
Loan Default Rate
According to the New York Federal Reserve, the national default rate was 10.9% at the end of 2019, the most recent year for which statistics are available. High default rates could indicate that a program's graduates are not succeeding in finding work in their fields and are therefore having trouble paying their student loans. You can find default rate information at the U.S. Department of Education.
Resist the urge to fall in love with the first program that seems to be a good fit. It's critical to shop around and explore multiple schools—there are many subtle variables that can lead to radically different experiences between programs.
Popular Careers in Criminal Justice
There are hundreds of careers in criminal justice spread out across the three branches: law enforcement, the courts, and corrections.
Criminal Justice Careers at a Glance
Law Enforcement
Police patrol officer: $61,380 salary
Police detective: $81,920 salary
Private investigator: $50,090 salary
The Courts
Paralegal: $50,940 salary
Bailiff: $45,760 salary
Judge: $133,920 salary
Prosecutor: $120,910 salary
Corrections
Correctional officer:$44,330 salary
First-line supervisor: $63,340 salary
Probation officer: $53,020 salary
Salaries from O*Net.
Law Enforcement Careers
Law enforcement professionals are the tip of the criminal justice spear. Their job is to keep people safe and enforce the law. They conduct investigations, respond to emergencies, arrest and process criminal suspects, keep the peace, testify in court, and enforce court orders.
Police officers, sheriffs, and deputies enforce the law by patrolling neighborhoods, responding to emergencies, and apprehending and arresting suspects.
Police detectives, special agents, criminal investigators, and private investigators work to determine how a crime was committed and who committed it. 
Crime scene investigators collect, process, and store evidence. Forensic experts analyze evidence and work with investigators to draw conclusions about a crime and the suspect accused of committing it.
Federal law enforcement professionals work for national agencies like the FBI and DEA. They protect our country's borders and conduct investigations into white-collar crimes with the help of professionals like forensic accountants. Some federal law enforcement professionals disrupt criminal organizations with international reach. Others have inter-state and international jurisdiction to pursue fugitives.
For police officers and sheriffs, jobs are expected to grow at a rate of 5% between 2018 and 2028. Private investigators are enjoying a growth rate of 8%.
Careers in the Courts
Once criminal suspects are arrested and processed by law enforcement, they are turned over to the courts to receive the due process that they're afforded by the Constitution. That doesn't always mean, however, that their cases go to trial in an actual courtroom.
This is a broad category that is by no means limited to judges, prosecutors, and bailiffs. Law clerks, staff attorneys, public defenders, administrators, pretrial services officers, and other professionals all contribute to the American court system.
Prosecutors—with the aid of their assistant attorneys, paralegals, researchers, and clerks—present the state's case against the accused. That means giving evidence and calling, questioning, and cross-examining witnesses. In many cases, however, they'll negotiate plea deals that allow cases to conclude without ever going to trial. Judges ensure both the state and the defense follow all rules and procedures and that the accused receives a fair trial. 
The projected job growth rate for judges is about 3%, and lawyer careers are growing at 6%. The job growth rate for bailiffs is decreasing on a national level, at –1%. However, this varies by state—for instance, Utah is expecting a growth of 13% between 2016 and 2026.
Careers in Corrections
Once suspects are convicted or plead guilty in the courts after being arrested and charged by law enforcement, they're turned over to the custody of corrections.
Many people employed in this area work in jails, prisons, or the prison system at large. Correctional officers and their supervisors manage prisons and jails and secure the prisoners who are awaiting trial or serving sentences there. They transport prisoners to and from court and correctional facilities. Correctional counselors work to counsel offenders in prisons or prepare offenders for release.
Corrections professionals, however, don't work only in jails and prisons. Probation and parole officers enforce court-ordered supervision. A probation officer monitors offenders who don't go to prison but instead are placed on probation—they are supervised and must meet certain conditions such as community service. A parole officer works with criminals who are released on parole before the end of their prison sentences.
Job growth in the area of corrections is generally stable or decreasing slightly. The projected job growth rate for corrections officers is –2% and for probation officers is 2–3%.
Scholarships for Online Criminal Justice Programs
You may wonder whether you are eligible for a scholarship if you are taking a criminal justice online program. Good news: You are. "If students are eligible for federal aid or scholarships, online students have the same eligibility as on-campus students," Sjuts explains. "Colleges don't distinguish between whether students are taking online classes or classes on campus."
There are many scholarships available for criminal justice students. Many schools offer them, so check with schools you are interested in to see what they offer. In addition, refer to our comprehensive Criminal Justice Scholarships page.
<!- mfunc feat_school ->
Featured Programs:
Sponsored School(s)
<!- /mfunc feat_school ->
Meet the Expert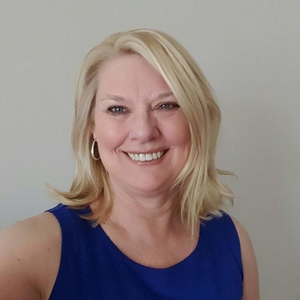 Diane Sjuts
Diane Sjuts has over twenty-five years of professional experience working in the field of probation. She began her career in 1979 as a probation officer, was promoted to Chief Deputy in 1988, and five years later was selected by the Supreme Court as the Chief Probation Officer. Following her retirement from probation, Diane began her second career—in education. She was hired in 2006 to teach criminal justice full time at Metropolitan Community College in Omaha, Nebraska, and in 2013 she became the director of the program. Diane has written several articles on topics such as restorative justice, crimes and punishment, the criminal justice system, and interactive-participatory classrooms.
Recommended Online Schools