Online Criminal Justice Degrees
---
From tough street cops to forensic laboratory wizards, movies and television glamorize, romanticize, and sometimes villainize careers in criminal justice. A criminal justice degree can, of course, lead to police work or a career in forensic science, but it also can prepare and train you for work in many other segments of the massive and diverse American criminal justice system.
Criminal justice also happens to be a degree that is one of the most widely available online —meaning you'll have many high-quality distance-learning programs to choose from. The benefits of online learning are well documented. The degree you earn will be exactly the same and carry the same recognition and respect as the one you would have received had you studied on a physical campus, and in the best programs, the coursework, faculty, and requirements are also the same. Online learning is not for everyone, but the format offers unrivaled convenience for anyone pursuing a career in criminal justice while also juggling work, family, or other obligations.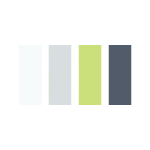 What Is a Criminal Justice Degree?
The term "criminal justice" represents a broad concept relating to the prevention, punishment, and study of criminal activity. There are multiple degree levels and many specializations within criminal justice that may prepare you for a job in the court system, law enforcement, or corrections institutions. Criminal justice degrees include programs of study actually called "criminal justice," but also include other fields that have applications to criminal justice jobs, such as psychology or cybersecurity.
There is no single career path for someone with a criminal justice degree; in fact, professionals as varied as psychologists, lawyers, accountants, detectives, investigators, forensic scientists, and ballistics experts could all have started their careers with an undergraduate degree in criminal justice.
Due to its focus on criminal activity, a criminal justice degree involves heavy subject matter that touches on some of the most sensitive and intimate areas of American life. A course of study in criminal justice requires a thoughtful examination of big concepts like race, gender, socioeconomics, violence, rights, legality, and the delicate balancing act between public safety and individual liberty — and how all of those concepts play into the application of our laws.
The criminal justice system is incredibly broad and complex, in part, because it varies so much at the local, state, and federal levels. America is a patchwork of inconsistent and often-conflicting laws that can vary wildly from place to place and state to state. You'll have a choice between a variety of customized online criminal justice degrees that could lead to a career at any of those levels and beyond — some federal agencies have overseas reach and jurisdiction across state lines.
Getting a Criminal Justice Degree Online
There are several possible paths to earning your criminal justice degree online. Many programs can be completed 100% online, which means you're not required to engage in any face-to-face learning. Other programs can be completed mostly online, but also include some traditional on-campus instruction, supplementary hands-on training, or other in-person engagement. Those are called hybrid programs.
As previously stated, online learning is more flexible than traditional education, with many programs allowing you to work at your own pace and on your own schedule. Another benefit, however, is cost. According to a 2018 report from the Boston Consulting Group for Arizona State University, online programs often cost less than their physical counterparts/equivalent degree programs taught on campus. In some cases, schools charge the same tuition to online learners whether they're state residents or not. In situations where large classes aren't a detriment, schools might drive down costs by adding more students to online courses than would be feasible in campus classrooms. In almost all cases, however, you'll avoid the many on-campus fees associated with traditional student life.
Pursuing your criminal justice degree online will be more flexible and potentially cheaper, but you should not assume that distance learning is somehow easier or less demanding. It is not. In fact, the flexibility that makes the format so popular demands strict self-discipline vital to your success as a student.
Types of Online Degrees Available
There are four possible degree levels in criminal justice: associate degree, bachelor's degree, master's degree, and doctorate. Each takes a different amount of time to complete and involves a different amount of coursework and level of depth in subject matter. Each comes with its own time commitments, barriers to entry, and background, academic, and testing prerequisites.
Some degrees offer internships, others connect students with professionals working in the field. Each degree opens doors to different potential career paths and salaries, and each comes with its own average cost. Here's a closer look at what each degree entails, what it takes to earn one, and where each could lead.
DegreeAverage CompletionAverage CostPopular CareersAverage Salary
| | | | | |
| --- | --- | --- | --- | --- |
| Group | Percentage | Group | Percentage | Group |
| Associate | 2 years | $23,040 | Corrections officer, police officer, security officer, forensic science technician, investigator | $46,063 |
| Bachelor's | 4 years | $45,196 | Law enforcement officer, court officer, probation officer, forensic accountant, intelligence analyst | $59,448 |
| Master's | 2 years | $21,678 | Criminal investigator, policy analyst, federal agent, emergency management director, cybersecurity investigator | $87,123 |
| Doctorate | 4 years | $42,030 | Crime analyst, first-line police supervisor, criminal justice professor, homeland security program manager, forensic science technician for the federal executive branch | $111,606 |
Editor's Picks: Featured Online Schools
No matter the degree level, you have a huge selection of quality online criminal justice programs to choose from. We selected the below sampling of programs to showcase a variety of online programs that offer a range of cost, degree types, reputational strength, and other factors. Stated tuition costs are per credit unless specified otherwise, but it's important to note that tuition does not include fees, the cost of supplies, and other expenses, and many schools offer financial aid as well as discounts for military service and other special occupations.
Arizona State University
Many of ASU's online programs are nationally ranked and the school maintains outside partnerships to complement its academic offerings. The school boasts an online criminal justice program that's ranked No. 6 in the nation and states that 87% of graduates get a job offer within 90 days.
Degrees offered: Undergraduates can earn a B.S. in criminology and criminal justice while graduate students can pursue a Master of Arts degree in either criminal justice or global security. There are also several certificates available related to the discipline.
Tuition: $520-$728 per credit hour for undergraduate degrees and $522-$1,397 for graduate degrees. Use their site's tuition estimator to learn the exact cost of your specific program.
---
Ball State University
Ball State University offers more than 70 degrees completely online, and the programs are all created and taught by the same faculty who teach equivalent on-campus courses. The school has a generous policy in terms of accepting transfer credits, even if you earned those credits several years ago.
Degrees offered: You can earn an Associate of Arts degree in criminology completely online, as well as a B.A. or B.S. with a major in criminal justice and criminology.
Tuition: $334 per credit for 1-11 credits or $4,007 flat rate for 12-18 credits for Indiana residents. Out-of-state distance learners pay $543 per credit or a $4,007 flat rate plus $243 per credit. There are additional costs per credit over 18.
---
California University of Pennsylvania
Cal U Global Online offers more than 75 fully online degrees and exempts distance learners from on-campus service fees. In many cases, online learners enjoy competitively reduced non-resident tuition rates.
Degrees offered: Undergraduates can pursue a B.S. degree in criminal justice: homeland and international security. There are also four options at the master's level, including an M.A. in criminal justice studies, an M.A. in criminal justice studies: applied criminology, an M.A. in criminal justice studies: forensic linguistics, and an M.S. in legal studies: criminal justice. There's also a doctoral degree (criminal justice D.C.J.) and a licensure/certificate program.
Tuition: Distance education costs at least $328 per student, but that number can change depending on a range of variables. The school offers an online tuition and fees calculator to help you determine the true cost of your individual program. Graduate students should use the calculator, as well.
---
Campbell University Online
All Campbell University Online programs are 100% web-based, and the school offers special discounts and other incentives to military personnel. Campbell's distance learning program dates back to 1999 when it was exclusive to the Camp Lejune campus before it became a separate program in 2004.
Degrees offered: Campbell University Online offers Bachelor of Arts degrees in criminal justice, criminal justice pre-law, and homeland security. All three of those tracks can be pursued as Bachelor of Applied Science degrees, as well. There's also an associate degree in criminal justice, which is delivered in eight-week accelerated terms.
Tuition: $450 per credit hour.
---
Capella University
Capella's online criminal justice programs are backed by partnerships the school maintains, with more than 500 related institutions and security organizations. The FlexPath format lets you learn at your own pace.
Degrees offered: You can pursue degrees at the undergraduate and graduate levels through B.S., M.S., and Ph.D. criminal justice programs.
Tuition: $357-$411 per credit or $2,500-$3,200 per 12-week FlexPath session for undergraduate programs, $435-$805 per credit or $2,400-$2,800 per FlexPath session for master's programs, and $540-$800 per credit or $4,385-$4,900 per quarter for doctoral programs.
---
Florida State University
The state of Florida named FSU a Preeminent University, a designation that acknowledges the school's status as one of the most significant higher-learning institutions in the state. The school boasts 16 colleges and more than 275 degree programs.
Degrees offered: You can pursue a bachelor's degree in criminology as well as a master's degree online through the College of Criminology and Criminal Justice.
Tuition: $180.49 for in-state undergraduate students, $686.04 for non-resident undergrads. In-state graduate students pay $444.26 and non-resident graduate students pay $1.075.66.
---
Grand Canyon University
More than 70,000 students have pursued online degrees through Grand Canyon. The university welcomes transfer students by keeping the tuition the same for in-state and out-of-state learners and not requiring GREs or entrance exams as part of the transfer process if you've already begun work at a different school.
Degrees offered: Undergrads can pursue a Bachelor of Science degree in criminal justice. Graduate students can pursue a Master of Science in criminal justice with an emphasis in either law enforcement or legal studies.
Tuition: $470 per credit for undergraduates and $530 for graduate students.
---
Grantham University
Founded in 1951, Grantham has been offering distance education since the late 1990s and is now completely online. The faculty who teach Grantham University's online criminal justice programs have experience in the field, which they build into the curriculum that you'll follow in your program.
Degrees offered: Grantham offers criminal justice degrees at the associate and bachelor's levels. If you're pursuing a B.A., you have the option of specializing in computer forensic investigation or homeland security.
Tuition: $295 per credit hour.
---
LeTourneau University
LeTourneau University is a Christian polytechnic school. The university boasts a 97% placement rate for graduates of arts and sciences programs, which includes criminal justice.
Degrees offered: For undergraduates, a Bachelor of Science degree in criminal justice is available online, as is a criminal justice B.C.J. degree program. There's also a fully online Associate of Science degree.
Tuition: $9,585-$12,825 a year, depending on the program and incoming transfer credits.
---
Liberty University
Liberty University's criminal justice programs are delivered through the Helms School of Government. The Helms School coordinates student activities through partnerships with law enforcement and homeland security agencies at both the federal and local levels.
Degrees offered: Criminal justice degrees at Liberty are offered at the A.A., B.S., M.S., and Ph.D. levels.
Tuition: Full-time and part-time undergraduate students pay $390 and $445 per hour, respectively. Online graduate students pay $565 and $615.
---
New England College
More than 1,500 graduate and undergraduate distance learners are enrolled in online courses at New England College. Criminal justice is the second most highly enrolled field at the college and totals about 11% of the student body. The school boasts a 13:1 student/teacher ratio and a 93% job and graduate school placement rate within the first year.
Degrees offered: Criminal justice degrees are available at both the Associate of Arts and Bachelor of Arts levels.
Tuition: $405 per credit hour.
---
Northcentral University
Northcentral is an affiliate of the National University System. The nonprofit institution boasts 100% doctoral faculty and one-to-one learning.
Degrees offered: Graduate students can pursue several unique, mixed-discipline offerings, including a Master of Public Administration (M.P.A.) degree with a criminal justice specialization. A Doctor of Criminal Justice (D.C.J.) degree is available as is a specialized Doctor of Business Administration (D.B.A.) criminal justice degree.
Tuition: M.P.A.: $2,148 per course; D.C.J.: $3,417 per course; D.B.A.: $3,222 per course.
---
Saint Leo University
Saint Leo's online offerings are delivered through Saint Leo Worldwide, which provides the same coursework, quality of education, and faculty you'd find teaching on the Florida campus.
Degrees offered: There are 13 online degree programs at all levels, starting with an Associate of Arts in criminal justice. There's also a B.A. in criminal justice, but the program can be modified with concentrations in criminalistics and homeland security. At the graduate level, there's a Master of Science in criminal justice. That program can be modified with an emphasis on behavioral studies, corrections, criminal investigations, forensic science, or legal studies. Finally, doctoral students can pursue a Doctor of Criminal Justice degree with a specialization in either education or homeland security.
Tuition: $370 per credit hour for associate and bachelor's degrees, $590 for master's degrees, and $770 for doctorate degrees.
---
Sam Houston State University
Sam Houston State University has a 135-year history as a Texas institution. Its online programs are taught by the same faculty who teach on campus, and credits are identical to the ones you'd earn learning face to face.
Degrees offered: You can choose either a B.A. or B.S. criminal justice degree at the undergraduate level, and criminal justice minors are available, as well. At the graduate level, there's a criminal justice Master of Science degree as well as a criminal justice leadership and management M.S. degree. The latter offering is also available as a certificate.
Tuition: Undergraduate tuition per credit starts at $698.50 for Texas residents and $1,120.50 for non-residents. Tuition for in-state graduate students starts at $777.75 per credit hour, while non-residents pay $1,199.75.
---
Southern New Hampshire University
Southern New Hampshire offers more than 200 degree programs completely online. The format is highly flexible—you will not be required to be online at any specific time, as long as you complete the weekly assignments before their deadlines, which you can do on your own schedule.
Degrees offered: Undergraduates can pursue an A.S. or B.S. criminal justice degree, the latter of which is available in six specialties: corrections, criminology, homeland security and counterterrorism, human services, legal studies and advocacy, and police administration and operations. A Master of Science is available with concentrations in either advanced counterterrorism or public safety administration, and an M.B.A. is offered with a concentration in criminal justice. You can also pursue a B.S. undergraduate degree in justice studies with four related concentration options: crime and criminology, law and legal process, policing and law enforcement, and terrorism and homeland security.
Tuition: $320 for undergraduate programs, $627 for graduate programs.
---
University of California, Irvine
The U.C. Irvine Department of Criminology, Law, and Society boasts an experienced faculty with unique, real-world experience. Some were presidents of the American Society of Criminology, others were fellows of the American Academy of Political and Social Science, and others headed the Law and Society Association.
Degrees offered: Master of Advanced Study (M.A.S.) in criminology, law, and society.
Tuition: $4,798 per session or $14,394 per year.
---
University of Cincinnati
The University of Cincinnati stands on two centuries of tradition. Today, its online programs boast an 87% placement rate in terms of graduates who get jobs within 90 days. The school's distance learning programs and degrees are the same as those taught on campus, and the online format lets you work according to your own timeline and schedule.
Degrees offered: Bachelor of Science in criminal justice or Master of Science in criminal justice.
Tuition: The bachelor's program costs $459 or $474 per credit for in-state or out-of-state students, respectively. The master's program costs $724 and $739.
---
University of Southern Florida
The University of South Florida earned the title of Preeminent Research University by the state of Florida. As a distance learner, you'll have access to both the Electronic Campus and Florida Virtual Campus databases, resources, and programs.
Degrees offered: Undergrads can pursue either a Bachelor of Applied Science in criminal justice or a Bachelor of Arts in criminology. At the graduate level, there's an M.S. in cybercrime.
Tuition: $105.07 for undergraduates, $347.91 for graduate students.
---
Utica College
Founded in Central New York in 1946, Utica College boasts a low 11:1 student/teacher ratio. The school cites evidence that its graduates are among the top third of earners nationwide.
Degrees offered: Undergraduates can pursue a B.S. in criminal justice or criminal intelligence analysis, and there are several other related offerings at the undergraduate, graduate, and certificate levels, including disciplines like cybersecurity and economic crime and fraud management.
Tuition: $450 for criminal justice B.S., $475 for criminal intelligence analysis.
---
Walden University
More than 88% of Walden faculty hold doctorate degrees and the school's alumni network is more than 132,000 strong. Distance learning options are flexible, and online learners receive immediate feedback on tests.
Degrees offered: You can earn a B.S., an M.S., or a Ph.D. in criminal justice, the latter of which is offered in seven specializations. An alternative master's program is the M.S. in criminal justice leadership and executive management.
Tuition: Ph.D.: $620 per quarter hour, M.S.: $505 per quarter hour, B.S.: $325 per quarter hour.
---
How Do I Choose an Online Degree?
Because online learning allows you to pursue a degree from anywhere, the format opens you to many more options in terms of programs and schools. Resist the urge to fall in love with the first program that seems to be a good fit. It's critical to shop around and explore multiple schools because there are many seemingly subtle variables that can lead to radically different experiences from one program to the next.
There are obvious variables like cost, but things like software requirements, class sizes, student services, and IT support all contribute to your success as a student. Generally, it's best to first decide which degree program you want to pursue. Next, be sure to commit enough time and research to the following important considerations:
Accreditation involves an unaffiliated, third-party governing body evaluating the quality and acceptability of an academic program. Accreditation ensures not only that you're receiving training and education that meets rigorous academic standards, but that the degree you earn carries the full weight of a legitimate credential. Unaccredited degrees rarely satisfy the requirements of employers, transfer schools, or advanced degree programs. You are also ineligible for federal financial aid and many other scholarships if the program you attend is not accredited.

2

Degree types and areas of focus

Your career goals and interests should determine what type of degree you pursue and your area of concentration.

Accreditation ensures that standards of quality are met, but a program's reputation is more complex. Some distance programs are quite new while others trace their roots back to the 1990s. Some are taught by the same instructors who teach on campus, while others are not. Make an effort to read reviews, interact with current or former students from the program, connect on social media, and search for online testimonials.

4

Federal aid, grants, scholarhips

Keep in mind that many online programs offer reduced tuition or out-of-state discounts, and that online learners can receive financial aid, scholarships, grants, and other assistance just like traditional students.

It's important to know what percentage of enrollees actually complete the program. Low graduation rates can be a red flag that the program is not equipped to help its students succeed.

According to the

U.S. Department of Education

, the national default rate is 11.2% as of 2017, the most recent year for which statistics are available. High default rates could indicate that a program's graduates are not succeeding in finding work in their fields and are therefore having trouble paying their student loans.
Finally, look at our list of featured schools and find the program that is right for you.
Recommended Online Schools
{{ school.SchoolName }}
See more programs