Online PhD Programs in Criminal Justice
Professionals in the criminal justice field often realize they need an advanced degree to increase their knowledge and progress in their careers. After comparing the pros and cons of an advanced degree and comparing traditional and online programs, many determine that online PhD programs offer the flexibility, value, and career options they need. So it's no surprise they choose an online PhD in criminal justice as the best next step. On this page we'll take a look at entry and program requirements, curriculum, costs and available resources such as scholarships, grants, loans, and financial aid, as well as answer frequently asked questions, such as, "Is it worth it?" and "What can you do with a PhD in Criminal Justice?"
---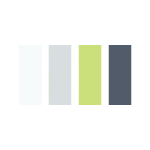 Traditional and Online PhD Programs in Criminal Justice: An Overview
A criminal justice PhD program is the next step for those with a master's degree in criminal justice. A variety of criminal justice PhD specializations are available to those seeking high-level careers in academia, research, private institutions, or government agencies. Online programs may allow you to continue to work while earning your degree. You'll probably take courses in public policy, law, psychology, data analysis, and other topics in criminology like crime prevention, intervention, consequences, and developing effective policies.
Whether you hope to work in law enforcement, corrections, forensic science, or some other aspect of law and justice, obtaining a doctorate in criminal justice may help you reach the highest levels of the profession and make a lasting impact. Graduates with this degree make significant contributions in many criminal justice-related organizations.
Careers for Criminal Justice Doctoral Students
With a PhD in criminal justice, you have a broad swath of careers to choose from, though you should have your career goals in mind when you enter a program to make sure your curriculum prepares you for your chosen career. Most criminal justice PhD students go on to work in academia, teaching future criminal justice professionals. If you earn your doctorate in criminology, you are more likely to work in labs conducting forensic tests.
Academia, research, and labs are popular choices for criminal justice doctoral graduates because you will be privy to and instrumental in groundbreaking developments that can have huge impacts on the field of criminal justice. For example, you could research things like the impact of incarceration on children or how police officers use offender tracking systems. Criminal justice researchers are a vital tool for police departments, criminal justice groups, and the public.
Academia is not your only option with a criminal justice doctoral degree. One of the biggest benefits of holding a higher degree is that you will have a leg up on the competition. Employers may be searching for experienced, knowledgeable candidates and a PhD could help your resume shine.
Policymaking is another area that Criminal Justice PhDs may excel in. They use their degree to help create new laws and figure out effective procedures for enforcing current laws in either a governmental or private policymaking organizations. Some criminal justice PhD holders even run for a public office! Having your PhD can open up many opportunities for you.
Having a PhD may also increase your salary and help you earn a better living. According to the latest data released by the Bureau of Labor Statistics in 2018, the average wage for a postsecondary criminal justice teacher is $68,980 per year. Intelligence analyst is another position that pays well in this field. According to O*Net, analysts make $78,120 annually. Interested in being involved in policymaking? Political scientists make around $114,290 annually, but that may vary depending on the organization that you apply to.
Types of CJ Doctoral Degrees
There's more than one doctoral degree in the criminal justice field.
PhD in Criminal Justice – PhD programs in criminal justice focus on criminal justice theory and institutions, and high-level concepts in criminal justice. You can choose an area of specialization such as policing, corrections, juvenile justice, or research and analysis. These programs are designed to produce criminal justice scholars who will lead the field in academia, research, private agencies, government agencies, and policy-level positions in criminal justice and related organizations.
Doctorate in Science (DSc) in Criminal Justice. Some schools offer a DSc as the doctoral degree. In England, the DSc is a higher doctorate than a PhD. In other countries, they're equivalent. The holder of either degree has earned the title "Doctor." Doctoral level course work synthesizes interdisciplinary components with an emphasis on the relationship between theory and practice, as well as on a variety of research methodologies into the study of crime causation, social reaction, and the legal system.
Doctorate in Professional Studies (DPS) – DPS in criminal justice programs prepare individuals for careers in the administrative side of criminal justice or in academics to teach the next generation of criminal justice professionals. DPS students learn fundamental theory and best practices in the field as they develop skills to advocate for change.
Different Criminal Justice Doctoral Degrees and Concentrations
Popular television series put a spotlight on jobs in the criminal justice arena. Criminal justice studies various aspects of the micro and macro levels of the justice system. It looks at how the processes should work from the moment a crime is reported until a suspect is apprehended, tried in court, and either released or put behind bars. A PhD in criminal justice is less specialized than some other degrees in the field.
PhD in Criminal Justice – A PhD in Criminal Justice opens doors to leadership roles from conducting policy, to academic appointments, to consulting to improve the criminal justice system. This degree combines theory with practical applications for decision-making based on evidence. It prepares individuals to tackle difficult challenges and affect meaningful change.
PhD in Criminology – A PhD in Criminology covers the study of crime and the "why" behind it. An online PhD in Criminology provides training in theory, research, and techniques used to better understand why crimes are committed and how to prevent them in the future. It incorporates elements of psychology, law, and political science.
Doctorate in Forensic Science – The objective of the Ph.D. in Forensic Science is to prepare students to work as professionals in academia, government laboratories, or private industry as forensic specialists. It's designed to give students the skills needed to critically assess and solve complex problems. The program is science-based so students learn research design, quantitative methods, and statistical analysis. Because forensic experts are often called upon to testify in court or to present their findings to high-level officials, they also learn communication skills such as scientific writing and presenting. Whether you plan on going into research, teaching, or both, a doctoral degree will help you advance your career and have a positive impact on the field.
Doctorate in Homeland Security – Homeland security is a relative new field. Specialization options include terrorism, natural disaster response, crisis prevention, infrastructure, and public policy. Programs emphasize organizational leadership, politics, government structure, policy writing, and technology. Graduates secure upper-level positions in crisis mitigation and response, emergency management, and other areas in academia, in the military, or within government, corporate, or nonprofit agencies. There is a need for graduates with doctoral degrees to contribute to the overall knowledge in the field and to teach at the college level.
Pros and Cons of an Online PhD in Criminal Justice
Doctoral degree programs are great for criminal justice professionals who need flexibility in their study. This is why online doctorates are so popular amongst working criminal justice professionals; they can tailor their courses and studying around their work schedule.
In addition, since you can work at your own pace at an online school, you may be able to finish your education quicker than those who choose a traditional program.
However, there are also some cons of getting a criminal justice doctorate degree online. The first is that most come with a hefty price tag, particularly in comparison to the cost of an on-campus degree. Brick and mortar, full-time doctoral programs are sometimes even free; the institutions cover the cost of tuition for accepted students while also providing a small living stipend in exchange for teaching assistant work.
Further, a huge component of a traditional doctoral degree is the relationship between a student and his or her academic advisor – it may be harder for you to get as much from the advising process online as you would in person. To get around this, do as much as you can to communicate and form a relationship with your online advisor.
On-campus PhD programs typically require only a bachelor's degree for admission – students earn a master's degree en route to their doctorate degree. Most online criminal justice degree programs require students have a master's degree to apply.
According to a report from the U.S. Department of Education's National Forum on Education Statistics, the quality of online programs and distance learning in general has increased dramatically in the last several years.
Finally, as of right now, the handful of online PhD programs that do exist tend to be affiliated with institutions that are either exclusively online, or are for-profit universities. Although employer attitudes toward non-traditional degrees are changing, it's important to keep in mind that some employers, especially within academia, may have different attitudes when it comes to the online PhD.
Entry Requirements for CJ Doctoral Degree Programs
Acceptance into a doctoral program in criminal justice typically requires:
Master's degree, preferably in a related area, from an accredited college or university
Official transcripts from all colleges and universities attended
A 3.3 GPA or higher
Three letters of recommendation (preferably academic references)
Personal statement describing your background, career plans, and interest in the fields of criminology and criminal justice.
Completed graduate application with application fee
Some schools also require official GRE scores. Requirements range from scores of 148 to 160 on both the verbal and quantitative tests
Program Requirements for Traditional and Online Doctorates in Criminal Justice
The study of criminal justice has undergone significant changes over the past decade as new problems, new perspectives on issues, and new tools and technologies have come on the scene. PhD programs in criminal justice on a traditional campus and online criminal justice PhD programs both prepare students to assume leadership roles in academia, public policy, or administrative positions within the criminal justice system.
Students pursuing a doctoral degree in criminal justice typically complete 40-60 semester credits. In addition to courses, some online programs require a doctoral learner to attend one or more residencies or colloquia at different stages of the program. Doctoral students are also required to complete a dissertation.
Completing a dissertation requires you to research a significant problem in criminal justice, such as domestic violence, workplace violence, elder abuse, illegal immigration, electronic monitoring, incarceration rates, juvenile crime, or public policy.  A faculty advisor will provide guidance and mentor you throughout the process of writing a dissertation reflecting original research on the agreed-upon subject. Upon completion, the student will submit and defend the dissertation before a dissertation committee. The committee has final say on the acceptance and publication of the thesis.
Requirements for a Doctorate in Science (DSc) in Criminal Justice or a Doctorate in Public Safety (DPS) programs are similar.
Curriculum and Courses for Criminal Justice Doctoral Programs
Online Ph.D. courses offer everything you need to learn to succeed in today's competitive job market. With flexible schedules and around-the-clock access to lectures and other course materials, online students can work through challenging doctorate courses on their own terms and time. If you are passionate about the criminal justice field and are motivated enough to work independently, completing a doctorate program online can give you the skills and background you need to maximize your long-term career potential.
Criminological Theory and Crime Causation
In-depth studies on criminological theory and the nature of crime are a fundamental part of the curriculum for every criminal justice doctorate program. Online courses on the origins of criminological theory and how it became modern law are usually required introductory classes in the first or second semester.
Understanding the science and philosophy behind popular theories on crime causation helps students learn the advanced critical thinking skills they need to move on to complex courses in deviant psychology, applied research, statistics, public policy and penology. Some programs split the topic of criminological theory into two consecutive courses with a contemporary theory class following a foundations course in classical theory.
Court Process and Institutions
Because courts play a major role within the criminal justice system, studying how they work is important for all criminal justice students. While undergraduate criminal justice curriculum usually covers how the court works, Ph.D. programs look at specific issues and laws that govern how the courts are run on a day-to-day basis.
Some of the issues these courses explore involve judicial processes, interpretation and implementation of constitutional law, financial and social costs of capital punishment, victim justice and system flaws. Learning more about the purpose of courts and how they work prepares all criminal justice students for thinking about justice in terms of how it is defined by the law and not necessarily by the public.
Advanced Research Methods and Statistics
Although detailed knowledge of psychology and other social sciences is a big part of criminal justice programs, Ph.D. students are also expected to gain a deeper understanding of scientific research methods and statistical techniques. Intermediate courses in statistics and research teach students how to collect, analyze and present new criminal justice data as well as how to apply it to current criminal justice procedures and crime prevention principles. Most positive changes within the criminal justice system can be traced back to research studies and statistical evidence. Ph.D. students who are interested in high-up management and executive positions need to understand research and statistical methods in order to do their jobs effectively.
Criminal Justice Policy
Courses in criminal justice policy and administration explore the challenges associated with combining research, criminological theory and political trends into proposals for positive changes within the many departments of the criminal justice system. While many other courses in online Ph.D. programs focus on the study of the origins of crime and the role of law enforcement in crime prevention, classes in criminal justice policy take a broader look at the role of crime in the modern society. By discussing the effect of communities, political leaders and the media on public policy development, courses in criminal justice policy help students understand how new criminal justice initiatives are created.
Criminal Laws and Procedures
Because criminal law is a vital part of the criminal justice system, many online programs include advanced studies of criminal laws and procedures in their core curriculum. Building on the basics students learn in undergraduate years and in classes on the U.S. courts, Ph.D. courses in criminal laws and procedures focus on complex topics that include controversial cases, civil rights, the appeals process, probation and recidivism. While courses in criminal laws and procedures are essential for students who want to work in criminal courts and penology, all criminal justice professionals need to understand the process offenders go through when they are arrested and the role criminal courts play in crime prevention.
Cost of a Doctorate in Criminal Justice
Costs to obtain a doctorate in criminal justice vary by program and by school. In 2017-18, the average published tuition and fee prices for in-state students at public institutions ranged from $5,220 to $16,435 while the average annual cost of graduate programs, including doctoral degrees was $11,100. The average cost for private nonprofit schools was $25,160. Tuition costs for a PhD degree online averaged $12,075. Because fees and other charges can add a significant amount to the total cost of pursuing a degree, in order to plan a budget, students will want to ask about application fees, technology fees, and other charges. They'll also want to find out about dissertation fees and the averages cost of books per semester.
Scholarships, Financial Aid, Grants, and Loan Forgiveness for Criminal Justice Doctoral Students
Aid is available to doctoral students to help fund their graduate studies, including scholarships, fellowships, research assistantships, teaching assistantships, and student loan programs. PhD students in criminal justice can apply for scholarships that can be used to help cover the cost of tuition, books and other fees.
ACJA/Lambda Delta Epsilon Scholarship is offered by the American Criminal Justice Association. The scholarship is open to graduate students who are studying criminal justice. Students must have at least a 3.0 grade point average. Scholarships are for $100 to $400. Students must be ACJA/LAE members. They may submit membership at the time of application.
ASC Ruth D. Peterson Fellowship for Racial and Ethnic Diversity is designed to encourage students of color to enter the field of criminology and criminal justice, and to facilitate the completion of their degrees. Recipients of the fellowships must be accepted into an accredited program of doctoral studies. The award is for $6,000 per year.
Center for Advancing Opportunity Thurgood Marshall Fellowships. Selected scholars receive a one-year scholarship of $40,000 which will be applied solely to tuition, fees, and required expenses. Students must be enrolled full-time as a doctoral student, be a US citizen, and have a minimum GPA of 3.0.
National Institute of Justice Graduate Research Fellowship Program supports doctoral students in fields that advance its mission, which includes the field of criminology. The maximum award amount available under this fellowship program is $32,000.
Public Service Loan Forgiveness. If you've worked in public service or for a non-profit organization you might qualify for Public Service Loan Forgiveness. This is a federal program designed to forgive student loan debt for employees of approved public and nonprofit jobs.
A Stafford loan is a student loan offered to eligible students enrolled in accredited American institutions of higher learning to help finance their education. These loans are guaranteed by the US government. Students applying for a Stafford Loan or other federal financial aid must complete a FAFSA.
Resources for Criminal Justice Professionals
The Scottish Centre for Crime and Justice Research (http://www.sccjr.ac.uk/) provides high quality research about the creation, application and assessment of criminal justice policy. The General Blog of Crime (http://www.generalblogofcrime.com/) is run by a group of grad school friends who happen to be criminologists. They cover all aspects of crime ranging from news and politics to the issues of the death penalty and wrongful convictions. The United States Department of Justice, http://www.justice.gov/, is the nation's "primary federal criminal investigation and enforcement agency" and has significant opportunities for criminal justice research.
Frequently Asked Questions: Interview with Diane Sjuts, MS, Criminal Justice Program Director
Diane Sjuts is the Director of the Criminal Justice Program at Metro Community College in Omaha, Nebraska. She also teach fulltime at Metro, and as of 2018 has started her 13th year of teaching college students. Prior to teaching at Metro, she was the Chief Probation Officer for the District 16 Probation Office located in Fremont, Nebraska. She was the first woman to take a maternity leave in probation in 1982. Before she was appointed the Chief by the Nebraska Supreme Court, she was a probation officer, and was appointed Chief Deputy of the 16th District in 1988.
Is a PhD in criminal justice worth it?
It depends on what a criminal justice student wants to do with their career. If students are interested in working in probation, law enforcement, corrections, or at a residential treatment facility like Boys Town, than the answer is no. If students want to be a university professor, then the answer is yes.
I remember a time when I was exploring my options of getting my master's. I had already had 25 years of experience working in the field of probation, finishing out my CJ career as the Chief Probation Officer. I was hired relatively quickly at Metropolitan Community College as a full-time instructor, but I wanted more than just my BA in Sociology/Psychology.
So I started to look at different online programs. I loved the building that one for-profit school was in and actually enrolled in the master's program there. After I completed one class, many of my colleagues said that the school I had chosen did not have a good academic reputation, even though they were nationally accredited.
I asked my husband, who is the controller at Avila University in Kansas City, to ask the Provost and Vice President for Academic Affairs, Sister Marie Harris, C.S.J., PhD, if I had my master's in criminal justice from the university I was attending, coupled with all of my experiences in the field, plus my teaching at a community college for 10 years as an instructor/director of the criminal justice program, if she would hire me in the criminal justice program with a master's degree in criminal justice from the university with the bad reputation. Sister Marie said NO to my husband, and suggested I get my master's degree elsewhere. But, even with a master's degree, some schools, like Avila University, only hire full time CJ faculty with a PhD in Criminal Justice/Criminology.
What are some research topics in criminal justice for PhD students?
Research topics covered in a PhD program could include:
1)Prevention of crime (tactics, how to stop offenders from repeating, etc.)
2) Intervention and effective results
3) Public policy development
4) Studying the biological, psychological, sociological, cultural, and political theories of what causes crime to occur
What can I do with a PhD in criminal justice that I can't with a master's degree?
Own a consulting company and consult with key criminal justice agencies
Contract with criminal justice systems (corrections, courts, law enforcement on research projects studying varying topics of crime and why it occurs)
Conduct CJ research projects in an effort to expand understanding of criminal behavior and how to deal with it. Some areas of research that CJ PhD experts focus on are prevention, intervention, effective consequences, and public policy development, all pertaining to criminal justice cases.
The most popular option for those who acquire their PhD in criminal justice is to work in high-level academia, at a university or college, or in research positions.
Some work in expert consulting firms or assist public policy groups as well.
If becoming a professor doesn't seem interesting, there are many other job options available for those with a PhD in criminal justice. Those jobs can include working in the FBI, directors of state and federal programs, and administrators for the jails. A doctorate degree commands respect simply because of the advanced expertise you've gained. PhD Criminal Justice professionals also get high level jobs in academia, research, and consulting firms.
Recommended Online Schools
{{ school.SchoolName }}
See more programs