California Criminal Justice Degree Programs
Overview
With California's size and huge population, it shouldn't come as a surprise that the state relies on a strong criminal justice infrastructure to keep residents and visitors safe. It's clear that criminal justice professionals are important in this state. While the Office of the Attorney General indicates that crime rates had been steadily decreasing since 2004, there was an increase in the violent crime rate of 4.1 percent from 2015 to 2016. Furthermore, lawmakers are requesting more intensive training for police officers to enable them to identify the signs of mental illness. Pursuing a criminal justice education can prepare you with the skills to take on new roles in the field. If you're interested in protecting your community and upholding the justice system, learn more about criminal justice schools in your area by using our directory of programs.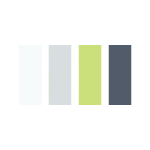 Criminal Justice Education in California
California offers a wealth of opportunity for those seeking to study criminal justice. Its nearly 180 schools have a vast array of specializations and programs, ranging from certificates all the way to PhDs. Scholarships are available through national organizations like the American Criminal Justice Association, but local organizations like the Santa Barbara County Sheriff's Association also award scholarships.
A California Criminal Justice degree opens a wide array of career fields and further educational opportunities. A Criminal Justice education offers concentrations in many prominent areas, including forensic sciences, criminal law, courts and administration of criminal justice, and police work. It is an excellent major or minor concentration for advanced study in law and the social sciences. Since it affects and involves every facet of a society, criminal justice grows and changes as the broader society changes. It is a dynamic field requiring expert research, advanced study, and leadership.
Earning your Criminal Justice Degree in California
The undergraduate degree requires a well-rounded criminal justice curriculum. It includes Constitutional law, criminal law, corrections, research, writing and statistics, and ethics. The schools offer practical courses and theory. The purposes for criminal justice have evolved over time. California criminal justice education prepares leaders for the future.
California curricula include coursework that relates to broader social issues such as race, class, and change. The course work includes scientific and technical areas such as forensic investigations, science, and practical areas such as sentencing, probation, and individual reform. A four-year course of study includes an academic core of language, literature, history, statistical analysis, and social science.
According to rankings posted on the U.S. News and World Reports and the Criminal Justice Degree Hub, California law and criminal justice programs are among the top ranked programs in the United States. They offer Bachelor's, Master's, Law, and Doctoral degrees. Known for their concentrations on law and society, criminal justice schools in California have training relationships with legal organizations, such as Public Defenders, and government units like juvenile justice centers. If you want to find the best criminal justice colleges in California, you've come to the right spot.
Outlook for Criminal Justice in California
Whether you want to be a corrections officer or a detective, California is a good place to work. It ranks among the top states for pay for patrol officers, detectives, and corrections officers despite budget restraints that have caused a slight decrease in pay. Below, we listed a few popular criminal justice professions and the average annual salary for each pulled from the U.S. Bureau of Labor Statistics reported in May 2017.
Average Annual California Salary
The outlook for Criminal Justice careers in California is strong and growing. There are significant numbers of careers in California State Government; it is active in many criminal law areas. It has been a leader in expanding protections for domestic violence, children and families. It uses police officers, administrative officials, investigators, counselors, and corrections personnel. These roles create rewarding positions in public service. Located on international borders, immigration is a vital area of concern and activity for California Government. Both federal and state agencies employ criminal justice personnel to fill positions in this field.
In the private sector, the Internet and new technology have opened new criminal justice career areas. Cyber-security and high tech white-collar crime are new fields that will require specialists as well as other types of criminal justice professionals. Criminal Justice education and training must address sophisticated criminal enterprises, some of which have a global scope. As a center of technological development, California has a strong interest in protecting intellectual property and Internet technology. Criminal investigations have increasingly become more complex and technology-based.
Teaching careers are another well-established criminal justice career field. Post- secondary teaching at the Master's and Doctoral levels pay substantial salaries. According to the most recently published statistics from the BLS (May 2017), California ranks as a top-five state in terms of employment for post-secondary criminal justice educators. Average salaries of $92,120 make California an ideal place to call home for these teachers.
As a major or minor, California criminal justice curricula provide a firm foundation for careers in law. Criminal law studies are a firm foundation for legal education and legal careers. Criminal law is a significant part of law practice. It relates well to commercial, corporate and Constitutional, and criminal law.
A California criminal justice degree can open many exciting and high-paying opportunities. California institutions, are among the leaders in many areas of criminal justice study and application. If you are looking for some of the best criminal justice colleges in California, you've likely run across some of the best: Cal State for criminal justice; programs in USC criminal justice; UC Davis Criminal Justice department; and UCSB criminal justice programs. These are all great representations of what California has to offer.
In addition to classroom studies, many institutions offer internships and practical education. The field is wide, and it includes a broad range of interests and specializations. Criminal Justice affects every person in some important way, and it is part of the basic liberties and protections under the law. To be effective, a society must administer its criminal justice wisely. The responsibilities are enormous, and the rewards are above the national averages. Criminal justice careers are a means of contributing to the society as well as finding personal rewards and satisfaction.
If you'd like to start your career path in this rewarding profession, start by contacting and comparing the colleges in California listed below. A good rule of thumb is to contact three or more schools to find the program that fits your lifestyle best.
Finally, take some time to learn more about criminal justice scholarships that may be available in your area.
California Criminal Justice Schools
Online programs may not be available in all areas
Recommended Online Schools
{{ school.SchoolName }}
See more programs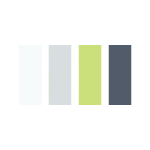 Additional Criminal Justice Schools in California