North Carolina Criminal Justice Degree Programs
Overview
Looking to further your education in the beautiful state of North Carolina? With various parks and historical sites to explore across the state, there are plenty of future study spots to achieve the next level of your criminal justice degree!
Online education continues to rise, so keep in mind your desired criminal justice specialty – for example, FBI agent – and sign-up to receive information from any online school across the nation. You can find our school listings below to help you compare criminal justice programs online or near you.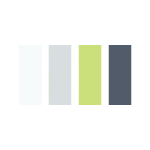 Criminal Justice Education in North Carolina
If you are interested in pursuing a career in criminal justice, many law enforcement agencies now require a two or four year degree. Although most agencies will consider degrees from programs in other subject areas, applicants who have a criminal justice-related degree may receive preferential standing in the hiring process, or they may be offered a higher starting salary. A four year degree may also be a good starting point for students who wish to pursue their criminal justice education and want to attend law school and have a strong interest in criminal law.
Financial aid programs specific to North Carolina include the North Carolina Student Incentive Grant, the State Employees Association of North Carolina (SEANC) Scholarship and the Golden LEAF Scholars Program. Eligibility is dependent on your financial need, but there are merit-based scholarships as well.
You can also apply for our criminal justice scholarship opportunity! We offer a $1,000 scholarship twice a year to student applicants.
Outlook for Criminal Justice in North Carolina
Recent graduates who are looking for their first criminal justice job should carefully research the job duties of each prospective position. Many jobs that involve lab forensics will also require a science-based education. The most popular entry-level criminal justice jobs are local police officer, corrections officer, and court staff. Job seekers should consider employment opportunities at the state and federal levels to increase their chances of finding suitable employment.
Below, you can see salary expectations for popular career paths in North Carolina as of 2017.
Average Annual North Carolina Salary
Protective services and legal assistant jobs are among the most popular career paths for criminal justice majors. Demand in both of these fields is expected to increase on a national level. Protective services jobs in North Carolina pay a mean annual salary of $38,610, according to the U.S. Bureau of Labor Statistics (BLS).
Whether you are a young student just beginning post secondary education or an experienced worker who is looking for a career change or an upgrade, earning a degree in criminal justice can have many benefits. In addition to offering job stability and competitive salaries at the supervisory levels and in the private sector, the criminal justice field is projected to continue its trend of positive growth as more and more government agencies and private employers look to increase security and law enforcement personnel.
Below you will find numerous criminal justice programs that you can compare and contact for more information. We suggest you request information from multiple schools to make sure you choose the right school and program for you!
North Carolina Criminal Justice Schools
Online programs may not be available in all areas
Recommended Online Schools
{{ school.SchoolName }}
See more programs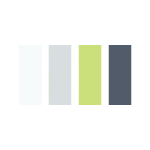 Additional Criminal Justice Schools in North Carolina