Police Officer
Police officers are the front line of security for the nation, states, cities and municipalities. According to the Bureau of Labor Statistics, police officers "maintain order, enforce laws and ordinances, and protect life and property in an assigned patrol district." They may patrol on foot or in a vehicle, alone or with a partner. Police investigate accidents, direct traffic and arrest suspected criminals. It is a job that is essential to communities, both large and small – and while it can be stressful and require long hours, for those who are committed, it can also offer great benefits and advancement.
---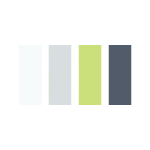 Police Officer Job Description
In addition to pursuing criminals and patrolling their jurisdictions, police officers spend a lot of time writing reports and keeping meticulous records of the cases they've worked on. In fact, they will often be called to testify in court on these cases.
Depending on the size of their department, police officers may have general law enforcement duties or, in larger departments, have specialized duties. Others might specialize in a field such as chemical analysis, firearms training or graphology. Police sometimes belong to a special unit within the department including bicycle, horseback, or motorcycle units; special weapons units; harbor patrols; canine divisions; or emergency response teams.
After a six-month to three-year probationary period, police officers become eligible for promotion to detective.
Below, we speak with Darryl Forté, Chief of Police in Kansas City, Missouri, about his law enforcement career and advice for aspiring police officers.
Police Officer Requirements
The minimum requirement to be hired as a police officer is a high school diploma, with some jurisdictions requiring a college degree or higher. To become a police officer, college is not always a requirement. Officers must typically be U.S. citizens and generally no younger than 21 years old. They must also meet certain physical requirements and additional qualifications. Training is usually provided on the job through a training academy program, which lasts between 12 and 14 weeks. Police degrees are typically framed within the larger field of criminal justice degrees, with officer training added into the mix. Police training consists of lessons in civil rights, constitutional law, local ordinances, and state laws, as well as accident investigation. In addition, recruits are trained in traffic control, firearms, first aid, self-defense tactics and emergency response methods. Many agencies will also pay full or part tuition, if officers decide to pursue further education in related fields such as police science, criminal justice or public administration.
Police Officer Salary and Career Outlook
According to the Bureau of Labor Statistics, there were 662,390 police officers employed nationwide in 2017. Police and detectives earned a median pay of $62,960 per year. Aspiring police officers will find the most employment opportunities in local government. Officers may also find work within state governments, and, on a lesser scale, at colleges, universities and professional schools.
State governments offer the highest annual mean salary, at $71,370. The top five highest-paying states/districts for police officers are California, New Jersey, Alaska, Washington, and Washington, D.C.
The job outlook for police officers is average compared with other industries; job growth is expected to at least keep pace with average job growth between 2016 – 2026. Bilingual applicants or applicants with a college degree can have an edge over other applicants and command a higher salary.
Police Officer Resources
Recommended Online Schools