Traditional and Online Criminal Justice Associate Degrees
When it comes to a traditional or online criminal justice associate degree, the knowledge and understanding you'll learn may set you up for a lucrative criminal justice career in no time. Earning your criminal justice degree online can help you join a variety of specialties or career paths quickly, and finding a great program online is easy. Use the form above to search by degree or state, check out our list of featured schools below to find the best programs in the nation, and read on to find out everything you need to know to find the best online program for you.
---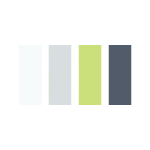 Online Associate Degree in Criminal Justice: Program Overview
Both online and traditional associate degrees in criminal justice focus on the structure of the law and its practical applications. In your criminal justice associate program, you'll learn about questions such as: do we send drug offenders to prison or rehab; what constitutes torture; what are the rights of the accused; and what are the rights of the victim?
Associate degrees in criminal justice programs may go by a few different names. For example, you can earn an associate degree in:
Criminal Investigations focus on what we traditionally view as "detective work," and helps students become adept at analyzing crimes such as rapes, murder, assault, and fraud.
Criminal Justice Administration is focused more on the paperwork and office procedures of a criminal justice organization.
Security Technology/IT Security is focused on cybercrimes.
Corrections deals mainly with the prison system.
Paralegal studies prepare students to work with lawyers.
In addition, associate degrees in criminal justice come in a variety of types – including Associate of Science, Associate of Justice, Associate Degree, Associate of Applied Science, and Associate of Arts, with arts degrees having more of a liberal arts focus and the science degrees having a more significant science component.
Online Criminal Justice Associate Degrees: Pros and Cons
When it comes to criminal justice associate degrees, there are few differences between online or traditional programs beyond sitting in a classroom or behind a computer screen. Weigh the pros and cons to find the right college experience for you, with your lifestyle in mind.
One of the best things about online programs is the flexibility they offer. Professionals who head back to school or people who otherwise couldn't attend classes due to other commitments love online options because they allow students to learn and work on assignments in their own time, whereas traditional classes require a set meeting time and strict class attendance.
Flexibility also means you may be able to complete your program faster, and online courses generally cost less at most colleges. But with flexibility comes the need to stay organized and prioritize your schedule, which isn't for everyone. You need to motivate yourself and stay on track with course deadlines.
Online professors can also be way more helpful when it comes to feedback due to the way online programs are set up. So, instead of seeing a letter grade on your assignment and a comment or two each class, you may see more extensive written feedback, critiques, or video clips.
This virtual learning environment also means you must have your own computer and regular access to the Internet, and not all campuses will offer online specializations in criminal justice. If you plan to earn your bachelor's degree later, you may consider completing some online courses and take on-campus certification courses as well.
Online Accredited Criminal Justice Degrees
A reputable online criminal justice degree will come from an accredited school. They can be accredited in a variety of ways as well, including the following:
Regional – Most employers look for this type of accreditation because it is viewed as rigorous, and students can transfer credits to another school more easily.
National – Often religious institutions, students may have a harder time transferring credits to any other school.
Institutional – Allows online student to receive financial aid from the government.
If you choose to attend a lesser-known college, check to see if it is accredited by looking at their website's About and History pages, see if they're recognized by the Council for Higher Education Accreditation or the Department of Education, or look for an accreditor listed on the department's website. If you ever can't find their credentials, call and ask.
What are the Different Types of Online and Traditional Criminal Justice Associate Degrees?
The field of criminal justice is vast, with many career routes and associate degree program options available. While most programs take two years to complete for full-time students, all programs are different. Below is a list of the three most popular paths dedicated to criminal justice associate degrees. Simply click the link to learn more about each program.
Associate Degree in Homeland Security
To earn an associate degree in homeland security, you will need to be in school for at least two years, or around 60-90 credit hours. Courses prepare you to handle terrorist threats, enforce immigration laws, and work on both criminal and civil cases, and a required internship will provide hands-on experience in the field. Students come out of the program with a broad knowledge that may prepare them for entry-level careers, such as a transportation security screener.
Associate Degree in Forensic Science
With an associate degree in forensic science, you will learn the critical thinking and scientific skills you need to conduct investigative research in a lab. Programs often require 60 credit hours and cover courses in forensic psychology to forensic science photography.
There are many positions you may be able to earn with an associate degree that allow you to begin gaining work experience in the field, whether you choose to continue your education or not. Although many forensics students go on to earn bachelor's degrees, an associate degree can speed up the process. You can begin learning in the field and gaining the experience you need now while you continue your education and move up in the field.
Jobs in forensic science that may be available with a two-year degree often include crime scene investigation, such as a forensic science technician that analyzes the physical evidence or a records officer that records and files evidence.
Associate Degree in Criminology
An associate degree in criminology may allow you to join criminal justice in many fields, including law enforcement, sociology, forensics, criminal justice, or psychology.
Courses typically cover the basic stepping stones in criminology, which is particularly helpful if you want to join the field faster and continue in college to earn a bachelor's degree later. Your courses will usually cover analyzing crime data and predicting behavioral patterns to help solve cases.
Many career options may be available if you have an associate degree in criminology, including private security, law, or joining the police academy. You could possibly become a police officer, private investigator, correctional officer, crime scene investigator, or detective with this associate degree. However, if you want to someday specialize in federal law, you will need to earn a higher degree.
Traditional and Online Criminal Justice Associate Degree Program Entrance Requirements
The entrance requirements for an associate degree online or in a traditional classroom setting vary based on the school. However, many online or traditional programs require a clean criminal record and at least the following:
A high school diploma & transcript
ACT or SAT scores
A minimum high school GPA of 2.0
At least two letters of recommendation
A statement of purpose or goals
English proficiency exams
Routine physical exams
Finding the Right Criminal Justice Associate Degree Program for You
When searching through criminal justice associate degree programs, remember to find the right program for you. Don't just apply to the first school you see, look for the best fit, even if you don't think you'll get in. Find a reputable option, and consider the following tips to make sure it's right:
Accreditation – Make sure the school's criminal justice program is accredited by a reputable source. This could affect how your credits transfer if you need to change schools later, decide to earn a higher degree, or depend on federal financial aid.
Online or classroom – If you have other responsibilities keeping you from attending set class times or prefer the flexibility to complete coursework when you desire, an online program may be perfect. But if you need more one-on-one time with a professor, a classroom setting may be better.
Courses and specialties – Find a school that offers the degree paths and courses you need for your career goals.
Look deeper into the school – Make sure the school offers real-world application to the field, and check the graduation rate to make sure students are successfully completing the program or finding jobs after graduation. Check what technology is available at each school, the student-to-teacher ratio, and the average GPA of students at each institution. Some universities may even offer career placement opportunities or vocational training.
Price – Some schools or programs may cost more than others. Taking online or community college courses can often save you money compared to universities. Just make sure you're not sacrificing a quality education for the price. Some schools may also offer more financial aid or scholarship opportunities than others.
Criminal Justice Associate Degree Requirements
Online criminal justice degrees are becoming popular because they are so widely available, making it easy to begin a lucrative career. Most associate programs in criminal justice require at least 60 credit hours to graduate, which takes around 2-3 years to complete depending on whether you take classes on a full or part-time basis.
At least one internship is also suggested, which usually spans one semester and offers hands-on field or lab experience. Although not always required, internships are helpful and often required at the bachelor-level.
Criminal Justice Associate Degree Courses and Curriculum
Students in a criminal justice associate program take courses meant to cover basic criminal justice methods and practices that are vital for a law enforcement career, from understanding corrections statistics to researching and understanding how law enforcement agencies and corrections function. Most programs will also require basic core classes, including algebra, science, and the humanities.
Through these courses, you will learn basic criminal justice knowledge and how to apply what you're learning in a real-life setting. You will learn to think critically, focus under pressure, and communicate in a clear and concise manner. Courses may also cover how to analyze or record information safely, as well as laboratory procedures.
Some common courses in an associate program include:
Introduction to Criminal Justice – An introduction to the world of criminal justice, this may be one of the first classes you take to earn your degree. It goes over how law enforcement and corrections agencies work and examines the history and philosophy of these systems.
Critical Thinking in Criminal Justice – Creative and critical thinking are vital skills in this field, and this course helps explore how we form and evaluate personal beliefs and how to find creative solutions for
Introduction to Police Theory and Practices – Provides an overview of the policies and theories in law enforcement, including the functions of police.
Introduction to Corrections – Introduction course into the history and function of corrections systems and organizations that work with convicted criminals.
Juvenile Justice Systems and Processes – Compares adult to juvenile criminal justice systems and examines how police and the courts handle cases involving minors.
Introduction to Criminal Court Systems – Provides an overview and history of our country's legal system and the people working in courtrooms.
Scholarships, Financial Aid, and Loan Forgiveness for Criminal Justice Associate Degree Students
Don't let the high price of your education hold you back. Paying for your criminal justice degree is easy with the following options:
Criminal Justice Professional Resources
There are a number of resources that can provide additional information if you're seeking to pursue an associate degree in criminal justice. Discover Policing is a blog for those considering law enforcement as a career. It provides keen insight on recruitment and law enforcement jobs and even features interviews with law enforcement professionals. The Multimedia Educational Resource for Learning and Online Teaching (MERLOT) website is an online resource community for students and faculty members to share resources.
Please feel free to contact the schools using the links below. You should try to contact multiple schools to get a good range of programs to compare since they often differ widely in terms of tuition, admissions requirements, and even how truly "online" they are. We tried to restrict this list to the programs that appeared to be all, or nearly all, online, but it's still best to confirm the details directly with the schools.
Frequently Asked Questions: Interview with Diane Sjuts, MS, Criminal Justice Program Director
Diane Sjuts is the Director of the Criminal Justice Program at Metro Community College in Omaha, Nebraska. She also teach fulltime at Metro, and as of 2018 has started her 13th year of teaching college students. Prior to teaching at Metro, she was the Chief Probation Officer for the District 16 Probation Office located in Fremont, Nebraska.
How long does it take to get a criminal justice associate degree?
In order to complete an associate degree, students have to earn 99 credits. It usually takes students 2 years. It's possible to complete the AA Degree in 1.5 years, but students have to take a minimum of 18 credits per quarter.
Is an associate in criminal justice worth it?
Yes, definitely! The majority of students who enter the field of Criminal Justice are going into a career in one of three areas:
1) Law Enforcement
2) Courts
3) Corrections
70% of our students at Metro are interested in Law Enforcement or Corrections. Neither jobs in corrections, or law enforcement require any degree, so why then should students spend time, or money on completing an associate's degree?
There are two main reasons:
1) It's easier to get hired.
2) The only way corrections or law enforcement can promote is if they have an advanced degree.
What I mean by #1, that it's easier to get hired, is that for many students, attending college is the first time they are able to really focus on classes that they are interested in. For example, lots of first year students at a community college have had little opportunity to debate and be part of an engaging learning environment where they actually hear firsthand from experienced faculty who not only have the academic qualifications to teach, but years of "professional experiences.
For students, they are able to be part of a class where they talk about diversity, what it's really like to work with a population who live in high crime areas. Students are required to critically think and learn how to respect and appreciate all cultures.
After a student completes his or her associate degree, the student is able to:
1) Pass the academic tests required
2) Have an educated and well thought out discussion with the Chief of Probation, Warden, Chief Parole Officer with a complete understanding of all of the important aspects of criminal justice.
How are online associate degree programs structured?
Since most community college academic schedules run on the quarter schedule, online programs are typically set up on 11 week modules. If the textbook has 16 chapters, then 3 of the modules have to cover 2 chapters. Each module has the following folders in its module:
Course outline: basically just taken from the author-written instructor materials
Course objective: basically just taken from the author-written instructor materials
Power Points: usually written by the author or the instructor
Discussion forum: the instructor posts questions or discussions students must participate in and debate
Assignments: students have to submit assignments
Quiz: students must usually complete quizzes that include multiple choice, true/false, essay, short answer, etc. questions.
Comprehensive exam: this usually covers the entire textbook and includes detailed essay questions
What can you do with an online criminal justice degree?
An associate degree is the same if it's taken online or received by taking traditional classes. I personally do not feel that students get the same quality of education that students get in the traditional classes. They lack the constant professor's knowledge, professional experiences (stories), interactions with fellow students, etc.
I am 100% in support of students who are already working in the field taking online classes. Most of these students are students who are looking to earn an advanced degree for either a pay raise, or promotion.
What are the top paying jobs with an associate degree in criminal justice?
According to the Bureau of Labor Statistics, here are the top paying jobs with an associate in criminal justice:
State Patrol– $61,270 (average annual pay)
Deputy Sheriff– $61,270 (average annual pay)
Correctional Officer– $43,550 (average annual pay)
How many credits does it take to earn an associate in criminal justice?
At my school, the breakdown is as follows:
| | |
| --- | --- |
| General education | 27.0 |
| Major requirements | 40.5 |
| Option requirements | 31.5 |
| Total credit hours required | 99.0 |
What jobs have your students gotten after earning their criminal justice associate degree?
Of my graduated students, I have 67 law enforcement officers, *10 probation officers, *4 lawyers, and 100+ correction workers.
*probation officers have to have a bachelor's degree, and lawyers have to have a JD. These students completed their CJ Associates degree and then transferred to a 4-year university. Because they already had their associate's degree, they only needed 18 months to complete their bachelor's degree.
School Profile
Below, CriminalJusticePrograms.com speaks with Dr. Dale Kapla, Head of the Criminal Justice Department from Northern Michigan University, about the schools associate degree options in criminal justice.
Recommended Online Schools