Doctoral Degree Programs in Criminal Justice
Pursuing a doctoral degree in criminal justice is one way to reach the highest level of the profession and make a lasting impact on the field. People who pursue degrees at this level are interested in expanding our understanding of criminal behavior and how to deal with it. Graduates with this degree often achieve high-level academic positions or work in research, consulting firms, or public policy groups. They make significant contributions to a wide variety of criminal justice-related organizations.
<!- mfunc feat_school ->
Featured Programs:
Sponsored School(s)
<!- /mfunc feat_school ->
Types of Criminal Justice Doctoral Degrees
There are a variety of doctorates in the field of criminal justice, all of which serve different purposes. In fact, the primary thing they have in common is that they could all lead to a career in academia, as you would be researching or teaching college-aged learners within your field of study. Below, you can find examples of some of the more common doctoral degrees in criminal justice along with typical concentrations—though these concentrations aren't your only choices.
Doctor of Philosophy (Ph.D.) in Criminal Justice
This degree tends to focus on research and academia. Ph.D. candidates in criminal justice fields often study theories, policies, and educational methods. Ph.D. programs typically end in a dissertation or capstone project, both of which are research-intensive and result in either a paper or full-scale study, respectively.
Common Ph.D. concentrations: criminal justice, criminology, forensic science, social work, cybersecurity, homeland security, policy
Doctor of Criminal Justice (D.C.J.)
D.C.J. is the newest accredited doctoral degree in criminal justice. This degree is for people who already have extensive practical experience in the criminal justice field to help them become leaders in their area or focus on a new one.
Common D.C.J. concentrations: homeland security, criminal justice policy
Doctor of Psychology (Psy.D.) in Criminal Justice
Psy.D. candidates in criminal justice fields focus on the environmental and mental challenges that lead to criminality. Criminal activity isn't black and white; many perpetrators come from abusive environments, experience high poverty, suffer from mental health issues, or have other challenging situations. The job of someone with a Psy.D. is to figure out why people commit crimes and try to find solutions to problems on an individual or widespread level.
Common Psy.D. concentrations: forensic science, social work, criminal profiling, juvenile justice
Doctor of Public Administration (D.P.A.)
D.P.A. programs allow you to learn about, analyze, and plan for improvements in policy and program administration in a variety of fields, including criminal justice. These programs focus on topics such as government and nonprofit administration, leadership, and program planning and management.
Common D.P.A. concentrations: policy, administration of justice
Juris Doctor (J.D.)
While not a doctoral degree in the traditional sense, a J.D. is a terminal degree for people who wish to work as a lawyer. Those with this degree don't typically refer to themselves as doctors.
Common J.D. concentrations: prosecutor, defense attorney, possibly leading to a judgeship
How to Get Your Doctoral Degree in Criminal Justice
Students pursuing a doctoral degree in criminal justice typically complete 40–60 semester credits, which takes around two years of study, plus an additional two or so years to complete a dissertation or capstone project. Some programs also require a residency, in which you will work in a criminal justice field under a mentor for approximately one year. If you're taking an online program, you may be required to attend one or more residencies or colloquia (conferences or seminars with your specific graduating class) at different stages of the program.
Juris Doctors spend more time in school—around 90 credit hours, or three years, in law school. Though you typically won't need to complete a dissertation or capstone project, you will generally need to get hands-on experience through an internship or practicum. To become a lawyer, you will need to pass your state bar exam.
Criminal Justice Doctoral Program Entry Requirements
While entry requirements will vary by institution, the following are some typical admission requirements:
A minimum of a bachelor's degree, ideally in a relevant field; some require a master's or J.D.
Professional experience relating to the field you plan to study
A high GPA from previous studies, usually a minimum of a 3.0
Letters of recommendation from professors, managers, or coworkers
Competitive GRE scores
A completed application and related fee
Criminal Justice Doctoral Curricula
Though each doctoral program will have a unique curriculum, certain types of classes are relatively universal:
Court Process and Institutions: While undergraduate criminal justice classes cover the basics of how the courts work, doctoral programs look at specific issues and laws that govern how the courts are run on a day-to-day basis. Some of the issues include judicial processes, interpretation and implementation of constitutional law, financial and social costs of capital punishment, victim justice, and system flaws.
Criminal Justice Policy: Courses in criminal justice policy and administration explore the challenges associated with combining research, criminological theory, and political trends into proposals for positive changes within the many areas of the criminal justice system.
Criminological Theory: Advanced studies on criminological theory teach students how theories about crime causation are developed and the roles they play in today's criminal justice system.
Law and Social Order: Classes in law and social order are crucial to all criminal justice jobs because they define the role laws play in public safety and the modern society in general. They also help students learn how to deal with controversial issues such as the death penalty, imprisonment, and the prevalence of crime across different ethnic groups and social classes.
Public Policy and Administration: Classes in public policy and administration cover a diverse set of issues that criminal justice professionals face. They emphasize change through effective management and are thus helpful for students who are interested in decision-making positions.
For all these doctoral programs (not including law school), you will need to complete a dissertation or capstone project. While a dissertation is research-based, a capstone project is about the practical application of knowledge. You will complete hands-on work in an attempt to solve a problem in the criminal justice field and ultimately write a paper or create a portfolio or other product and report, sharing and defending your findings.
Completing a dissertation requires you to research a significant problem in criminal justice, such as domestic violence, illegal immigration, incarceration rates, or juvenile crime, then write an extensive paper on your findings. A capstone project requires you to focus on a problem or health issue and complete a full-scale study on it, with a paper, portfolio, or presentation—or combination thereof—at completion.  A faculty advisor will provide guidance and mentor you throughout the process. Upon completion, the student will submit and defend their work before a committee. The committee has the final say on the acceptance and publication of the work.
Online Doctoral Degrees in Criminal Justice
Doctorates in criminal justice are frequently available exclusively or almost exclusively online. Accredited online degrees can be just as prestigious and high-quality as accredited on-campus programs, as they're taught by fully qualified professionals and have the same rigor. You'll also have access to an academic advisor and financial aid opportunities, just as you would in a brick-and-mortar school.
Pros of Online Doctorates in Criminal Justice
Generally more flexible than on-campus programs, allowing you to maintain your current employment
No need to travel to campus, saving you money on transportation expenses
Less chance of contracting illnesses from others in packed classrooms
Easy access to posted lessons and conversations, which means you can review materials as needed
Cons of Online Doctorates in Criminal Justice
Little to no in-person communication, which some people thrive on
Must have access to reliable technology, including the internet, a device compatible with your school's learning management system (the website on which your classes are held), and a webcam
Group work may be required, and coordination can be difficult, particularly if group members live in different time zones
One frequently cited drawback to online learning is the need to be self-motivated to create your own structure and discipline. However, success at the doctoral level requires these traits of students even in on-campus programs, because structured coursework is not the primary focus of the program as with the undergraduate or master's levels.
Paying for Your Criminal Justice Doctorate
Doctorates in criminal justice will vary widely in cost based on the type of degree and specific institution. As of the 2019–2020 school year, full-time doctoral candidates across all areas of study paid an average of $11,380 per year at public institutions and $45,380 at private, nonprofit institutions. However, this is the "sticker price" and doesn't factor in scholarships, grants, or teaching assistant funding.
You have a variety of options, including federal aid, for assistance in paying for your degree. Before exploring these options—particularly any that need to be paid back—you should discuss funding opportunities through your current place of work to see if they provide any tuition assistance or reimbursement in exchange for agreeing to years of service.
Types of Financial Aid for Doctorates in Criminal Justice
Loans: Loans can be provided by the government or private institutions like banks. These funds gain interest and must be paid back, so be sure to only borrow what you need.
Public service loan forgiveness: If you have certain types of governmental loans, you may be eligible for forgiveness of some of your loans if you work full time for the government or qualifying nonprofits that serve the community.
Assistantship: Some doctoral programs allow students to serve as teaching or research assistants for professors, which will offset some or all of the degree costs.
Full funding: It isn't uncommon for doctoral programs to be fully funded by the university, even in the field of criminal justice. You may be required to work as a teaching assistant.
Scholarships, fellowships, and grants: Scholarships, fellowships, and grants can be based on need, merit, membership in associations, minority status, or a combination of any of these and more. They don't need to be paid back as long as you meet all contractual obligations.
Criminal Justice Doctorate Scholarships and Fellowships
Common Fields and Salary Ranges for Doctoral Graduates in Criminal Justice
There are many career possibilities for those with doctorates in criminal justice. You may work in high-level governmental positions, teach and conduct research in your area of interest, or provide consulting services. While some of these careers don't require a doctorate to get started, you may rise through the ranks quicker and potentially earn higher pay with this terminal degree. Some of the most common fields for those with doctoral degrees in criminal justice are:
Career Options with a Doctorate in Criminal Justice
Resources for Criminal Justice Doctoral Students and Graduates
Recommended Online Schools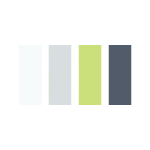 <!- mfunc feat_school ->

Featured Programs:

Sponsored School(s)

<!- /mfunc feat_school ->