FBI Agent
There are more than 35,000 special agents working in the Federal Bureau of Investigation (FBI), and these agents are the primary investigators for the government. FBI agents conduct surveillance, monitor court-authorized wiretaps, investigate white-collar crime, and carry out undercover assignments, among many other tasks.
---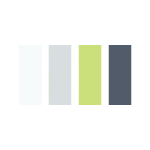 FBI Agent Job Description
There are more than 200 categories of crime that the federal government investigates, including organized crime, corruption among public servants, espionage, drug and human trafficking, financial crime, kidnapping, terrorism, and cybercrime. A special agent may work to prevent terrorists from infiltrating the US intelligence system, investigate organized crime cells, or pursue white-collar criminals and drug traffickers.
How to Become an FBI Agent
Those applying for a job with the FBI have to fulfill requirements similar to those of police officers. Applicants must be US citizens between the ages of 23 and 37. They must complete thorough background checks, polygraph tests, and provide interviews with references. Positions with special security clearances often have additional requirements.
FBI agents undergo 21 weeks of training in Quantico, Virginia at the US Marine Corps base. Applicants must be college graduates and have either an advanced degree with two years of work experience or at least three years of professional work experience. Those who have majored in accounting, electrical engineering, information technology, or computer science; are fluent in a foreign language or have a degree from an accredited law school are particularly good candidates.
There are a total of five Special Agent Entry Programs. Applicants are ranked based on certain critical skills such as experience in finance and accounting, knowledge of engineering, background in computer science and/or previous work in intelligence, law, law enforcement and more. Applicants with a number of these aptitudes have a higher chance of being accepted into the FBI. In addition, there are some physical requirements.
New special agents in the FBI are assigned to one of 56 offices based on the agency's staffing needs. Agents can rank their preferred work locations, but the agency cannot guarantee assignment to one of those locations. Once assigned, agents will typically be in their first office for three years. In addition, they will complete a two-year observation phase, in which they are assigned an experienced special agent as a mentor.
If a candidate is interested in applying to the FBI, the first step is to complete the online application at the FBI web site. You should apply for the FBI office that covers the location where you live, study or work.
FBI Agent Salary and Career Outlook
FBI agents fall under the general services pay scale, with the opportunity to move up as knowledge and skills are acquired. Agents start at the GL-10 level, with a starting salary of $49,210. Depending on location and overtime, this base can be adjusted. In addition, if an agent is asked to relocate, additional money can be provided to aid in the move. FBI agents are also eligible for comprehensive benefits, such as life and health insurance plans, paid vacations and sick days and a complete retirement plan.
FBI Resources
Recommended Online Schools