Forensic Psychology
Would you like to learn what makes the human mind tick and then use that knowledge to help investigators solve crimes? Then, a forensic psychology degree may be your ideal starting point. This field of psychiatry is a hybrid that combines criminal psychology with a thorough understanding of law and the legal process.
---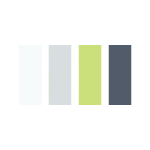 What Does a Forensic Psychologist Do?
Forensic psychologists are not like traditional psychologists who seek to help patients to enjoy fuller, more productive lives. Instead, forensic psychologists dedicate themselves to uncovering the truth, whether or not it benefits the person/patient being interviewed. To this end, forensic psychology professionals must often use alternative techniques and strategies to elicit accurate and objective information from interviewees, be they criminals, crime victims, or law enforcement.
Forensic psychologists perform a variety of roles for the courts. Your skills may be called upon to determine whether or not a patient is competent to stand trial and/or what their mental state was at the time of allegedly committing a crime. Using subtle psychological markers, you may be expected to determine if a witness or suspect is being truthful. The information provided by forensic psychologists is often used in jury deliberations, lawyer arguments, and sentencing decisions.
Other forensic psychologist responsibilities may include assessing police officers to ensure job fitness, providing counseling to crime victims and their families, and developing profiles of suspects who have committed crimes.
As you may have expected, forensic psychologists are required to meet a thorough set of educational requirements before beginning their careers.

How to Become a Forensic Psychologist
Becoming a forensic psychologist takes many years of study as well as hundreds of hours of experience. Here's how the path usually goes.
1

Obtain a Bachelor's Degree

While there is more than one path to becoming a forensic psychologist, the first step is always the same: earn a bachelor's degree from a fully accredited college or university. You don't necessarily have to major in psychology, but some graduate schools only accept students with psychology degrees.

2

Get a Master's Degree in Forensic Psychology

(Optional) – Most doctoral programs in psychology do not have a dedicated forensic psychology program. Instead, the PhD or PsyD will be in psychology with a concentration in forensic psychology. To increase specialized knowledge, students may wish to pursue the master's degree in forensic psychology.

3

Earn a Doctorate Psychology Degree

If interested in research, purse a PhD in psychology. A PsyD is best for those interested in a clinical practice.

If you want to evaluate individuals on behalf of the court or serve as an expert witness regarding competency, a state license will probably be needed.

Although not an absolute requirement for practice, professional certification with the American Board of Forensic Psychology (ABFP) is advised.
Forensic Psychology Degrees
As you probably know, the educational requirements to become a psychologist are extensive. If you want to become a forensic psychologist, the bar is even higher as you must also have a thorough knowledge of forensic science. Most forensic psychologists have a doctorate degree, though sometimes a master's degree may suffice.
Undergraduate Degrees in Forensic Psychology
While some schools offer forensic psychology as an undergraduate degree, most, unfortunately do not. If you earn a generic psychology degree, you can double major or minor in criminal justice, so you'll have a well-rounded education that sets you up well for a graduate program. If available, sign up for courses related to forensic psychology as you earn your psych degree.
At the undergraduate level, you may spend four years taking classes like Organizational Psychology, Developmental Psychology, Cognitive Psychology, and the Psychology of Personality.
Forensic Psychology Graduate Programs
Upon completing your undergraduate degree, you'll need to select a master's or doctorate program in forensic psychology, criminal psychology, or clinical psychology. You can go straight from your bachelor's degree to a doctorate degree, but some prefer to earn a master's degree before moving on to a PhD or PsyD.
Master's Degree
A master's core classes will likely include Behavioral Interventions in Forensic Settings, Settings and Tools of Psychological and Violence Risk Assessment and Ethical Concerns in Forensic Psychology.
Your master's curriculum will train you how to effectively work with witnesses, victims, and criminals. It will also help you learn the ins and outs of the American legal system. Specialization tracks can permit you to develop extensive expertise in a specific area. Popular specialization tracks include forensic psychology in the legal system and forensic psychology for mental health workers.
PhD or PsyD
A doctoral level degree is usually required to qualify for a state psychology license and to obtain work as a forensic psychologist. While a PhD allows you to pursue more academic endeavors, like teaching at a university, a PsyD is more focused on patient care.
Because of their different focuses, coursework for the PhD and PsyD can differ significantly. In general, PsyD programs emphasize exams and fieldwork over the research and dissertation crucial to a PhD program.
Doctoral students need to have strong analytical skills and be good at oral and written communicators. Many programs look for applicants who've completed undergraduate or graduate courses in several psychology courses, such as psychopathology and psychology ethics.
In most doctoral level programs, students learn about social psychology, human development, criminal justice and criminology, criminal psychology, and statistics. Coursework might include:
Evaluation and Treatment of Offenders
Evaluation and Treatment of Sex Offenders
Family Systems and Family Treatment
Interrogation and Interviewing
Issues in Family Law
Psychology of Violence
Psychology and the Legal System
Psychopathology
Research, Theory, Design, and Methods
Social Psychology
Theories of Criminal Behavior
Theories of Personality and Counseling
Forensic Psychology Licensing and Credentialing
Becoming a credentialed forensic psychologist – after earning your degree – entails meeting multiple requirements and passing several examinations. The process, however, entails two major steps: obtaining state licensure as a psychologist and achieving Special Board Certification in Forensic Psychology.
Licensing varies across states, but most states require a doctorate degree from a school accredited by the American Psychological Association, passing the Examination for Professional Practice of Psychology and having a certain amount of relevant experience. All states use the Examination for Professional Practice in Psychology.
Board certification for forensic psychology is administered by the American Board of Professional Psychology (ABPP). The general requirements for certification are:
Satisfactory completion of the credential review process, passage of written and oral examinations and having the Board accept you into membership
Demonstrating to the Board that your past conduct was ethical and lawful and was compatible with the standards of high competence expected for board certification
Forensic Psychologist Salary and Career Outlook
Across the United States, forensic psychologists can anticipate a fairly stable job outlook. Generally, for all clinical psychologists, the Bureau of Labor Statistics (BLS) expects jobs openings to increase 14 percent between now and 2026, which is a faster than average rate of growth.
Salaries in this field vary widely based on experience, education background, location, and work setting. In 2017 the BLS put the average salary for a clinical psychologist is $73,030 per year. In a low cost of living state like Florida, salaries may be lower. In Florida, the average salary is $69,230 per year (O*Net, 2017). Other states may have considerably higher salary ranges. The average salary for a New York clinical psychologist is $85,960 per year, nearly $13,000 higher than the national average (O*Net, 2018). Those who work in California claim a median income of $90,960 per year (O*Net, 2018).
According to payscale.com, the median salary for a forensic psychologist is $62,698. The range of salaries across states goes from $39,000 to $101,767.
Forensic Psychology Careers
It's obvious that it takes a lot of work to enter this field, but what's it like to work as a forensic psychologist? Your job duties may change from day to day, depending on which cases you've been assigned to and how full your caseload is.
Part of your job duties rotates around questioning suspects. You may have to determine if they are mentally fit to stand trial and if they can competently understand what is being asked of them. This also involves watching for symptoms of mental illness or for faked signs of mental illness. For those that already convicted or who are being tried for a crime, you may be responsible for determining their risk for committing future crimes or what was their mental state at the time of committing a crime.
Forensic psychology is a highly specialized field; as a result, most psychologists do not work full-time on cases. In many cases, forensic psychologists are faculty members at a local university or college and work on cases when they are needed. The Milwaukee Journal-Sentinel reports on a case that involved the repeated stabbing of a 12-year-old girl by two of her friends. A forensic psychologist was called in to determine the girls' mental state; the psychologist later found that one of the girls was incompetent to stand trial. Your expertise can make a difference on the lives of those who go through the criminal justice system.
Contact the schools with forensic psychology master's degree programs in our directory to learn more about criminal justice programs that can lead to a career as a forensic psychologist.
Personality Traits of a Good Forensic Psychologist
All good clinical psychologists possess certain strengths and skills. Psychologists across the board have talents and abilities that enable them to:
Exhibit empathy
Be non-judgmental,
Approach work systematically
Communicate and listen well
Problem-solve and make decisions
Forensic psychologists must have all the above traits as well as more specific abilities such as:
An ability to establish a relationship with the offender community
Teamwork and leadership skills
Planning and research experience and the ability to analyze and present statistical information
Self-awareness and a high level of security awareness;
A non-discriminatory approach
Resilience and the capacity to cope with an element of personal risk
Forensic Psychology Resources
If you want to become a forensic psychologist, use our directory of criminal psychology schools to request more information today!
Recommended Online Schools