How to Become a Forensic Psychologist
Forensic psychology is the intersection of the fields of psychology and criminal justice, a rapidly-growing discipline that is involved in nearly every phase of criminal justice. Read on to learn about what forensic psychologists do and how you can become one.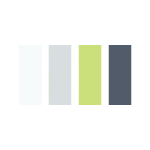 What Is Forensic Psychology?
Forensic psychology is the application of psychology to our legal system. The word "forensic" is a Latin word meaning "of the forum"—that is, the ancient Roman court of law.
Experts typically recognize two definitions of forensic psychology: narrow and broad. The narrow definition deals with the application of clinical psychology skills such as assessment and treatment to those who encounter the legal system, such as suspected perpetrators, witnesses, or victims of crime. The broad definition emphasizes research and experimentation in other areas of psychology, such as cognitive and behavioral psychology, as they relate to issues in the legal arena.
What Does a Forensic Psychologist Do?
Forensic psychologists use research, clinical skills, and their knowledge of the legal system to evaluate and make recommendations about defendants, victims, and convicted offenders.
As discussed above, there are two different focuses in forensic psychology: clinical and research.
Clinical-Focused Forensic Psychology
One of the most pervasive jobs for forensic psychologists as clinicians is assessment:
They assess suspects to make recommendations about whether the suspects are fit to stand trial.

They reconstruct and assess a suspect's mental capacities at the time a crime occurred to determine a person's mental state—"mens rea"—for insanity-defense cases.

They assess victims and other witnesses to inform lawyers about the advisability of having them testify.

They study and evaluate previous crimes and criminals to create a profile of a suspect.

They perform threat assessments for schools.

They evaluate domestic situations to provide child custody recommendations.
Forensic psychologists communicate their findings to the appropriate legal professionals. Often they are asked to testify in court proceedings.
The clinical aspect of forensic psychology also includes treatment and rehabilitation. Forensic psychologists might:
Counsel victims of crimes in hospitals, clinics, or private practice.

Work in prisons to provide mental health services to individual inmates or groups.

Treat police offers who are suffering from post-traumatic syndrome disorder (PTSD).

Work with youth in juvenile detention centers.
Research-Focused Forensic Psychology
In contrast to their clinically focused colleagues, forensic psychologists involved in research both analyze existing research and conduct new research. They often have expertise in areas of psychology such as cognitive psychology, abnormal psychology, or behavioral psychology. These psychologists typically work at post-secondary educational institutions and teach in conjunction with conducting research.
Research studies abound in the area of forensic psychology. According to iresearchnet.com, the scope of research topics for forensic psychologists can include:
Forensic science researchers write their findings in reports, journals, or, in some cases, books.
Forensic Psychologist Salary
According to the Bureau of Labor Statistics (BLS), the median wage for psychologists as a whole was $79,010 a year, or $37.99 an hour, in 2018. Practitioners in some settings—like state government, for instance, a common employer type for forensic psychologists—earned higher median salaries than those in other industries.
PayScale provides salary information that is specific to forensic psychologists:
Career Length
Median Salary
Top 10%
Early Career
(1–4 years' experience)
$67,400
$94,000
Mid-Career
(5–9 years' experience)
$84,800
$128,000
Late-Career
(10+ years' experience)
$114,800
$158,000
However, some forensic psychologists report much higher figures than those provided above. In the article "Postgrad growth area: Forensic psychology" published on the American Psychological Association's website, Mary Connell, a private practitioner in Fort Worth, Texas, put salary expectations at the low- to mid-six-figures range. She estimated that forensic psychologists typically earn anywhere from $200,000 to $400,000 annually, though that kind of earning potential may be reserved for forensic psychologists who have built high demand for their services from attorneys over multiple years in practice.
Forensic Psychology Degree Programs and Post-Graduation Steps to Becoming a Forensic Psychologist
Becoming a forensic psychologist requires a postgraduate degree, experience, and often licensure. Here is the typical path you will follow.
Obtain a Bachelor's Degree
While there is more than one path to becoming a forensic psychologist, the first step is always the same: earn a bachelor's degree from a fully accredited college or university. You don't necessarily have to major in psychology, though some graduate schools only accept students with undergraduate psychology degrees.
Choosing a Bachelor's Program
Not many schools offer degrees specifically in forensic science. However, you have other options: major in psychology with a minor in criminal justice, major in psychology with a forensic psychology focus, or similar paths that provide relevant coursework.
You will take general courses in psychology such as child psychology, human development, and cognitive psychology. Courses that focus on forensic psychology or criminal justice may include sociology of crime and deviant behavior, criminal psychology, and the legal system.
Most undergraduate psychology programs can be completed within four years.
Earn an Advanced Degree (Culminating with a Doctorate)
A doctoral degree is the standard qualification needed to practice in the field. You'll need to have either a Ph.D. (Doctor of Philosophy) or Psy.D. (Doctor of Psychology) degree to use the title of psychologist.
About Master's Programs
You don't need to complete a master's degree in psychology to apply for a doctoral program. Some candidates choose to pursue a separate master's degree before applying to a doctoral program, to boost their chances of getting into the Ph.D. or Psy.D. program of their choice. A master's may be particularly helpful for those who were unable to take specific forensic psychology and criminal justice courses at the bachelor's level.
A master's program curriculum will train you how to effectively work with witnesses, victims, and criminals. It will also help you learn the ins and outs of the American legal system. Specialization tracks can permit you to develop extensive expertise in a specific area. Popular specialization tracks include forensic psychology in the legal system and forensic psychology for mental health workers.
Typical courses you might take include psychopathology, criminal assessment, domestic violence, and prison reform. Master's programs can usually be completed within two years.
Selecting a Doctoral Program in Forensic Psychology
You'll need to either earn a Ph.D. or Psy.D. degree to practice in the field. The former tends to focus on research and teaching, while the latter centers more on clinical work.
Typically, aspiring forensic psychologists will choose a doctoral degree in clinical psychology with a forensic psychology concentration, or a legal psychology doctorate—it is less common to find a dedicated forensic psychology doctoral program. (In checking program accreditation, note that the APA accredits doctoral programs in clinical psychology, among other fields, but not in forensic psychology specifically.)
In most doctoral-level programs, students learn about social psychology, human development, criminal justice and criminology, criminal psychology, and statistics. Coursework might include:
Evaluation and treatment of offenders, including sex offenders

Family systems and family treatment

Interrogation and interviewing

Issues in family law

Psychology of violence

Psychology and the legal system

Psychopathology

Research, theory, design, and methods

Social psychology

Theories of criminal behavior

Theories of personality and counseling
Programs can take anywhere from four to eight years to finish.
Gain Experience
After earning a Ph.D. or Psy.D. degree from an accredited doctoral program, forensic psychologists will need "the equivalent of two years of organized, sequential, supervised professional experience, one year of which is an APA- or [Canadian Psychological Association-] CPA-accredited predoctoral internship," according to the APA.
Obtain State Licensure
If you plan to become a clinician, you will need to become licensed. Each state has different requirements for licensure. Usually applicants must obtain a doctoral degree, complete a set number of supervised training hours, and pass an oral or written exam.
According to the APA, graduates who expect to be employed "at a college or university, state or federal institution, research laboratory or a corporation may be exempt from having to be licensed in some states."
Visit the Association of State and Provincial Psychology Boards (ASPPB) for more information about state licensing requirements.
Become Board Certified
Although not an absolute requirement for practice, professional certification can help boost your career. Board certification is a voluntary process that involves being evaluated by a recognized board—for forensic psychology, this is the American Board of Forensic Psychology (ABFP). Becoming certified shows that you have the necessary skills to work as a forensic psychologist.
The process typically involves a credential review and passing an oral and written exam. You will also undergo a background check to ensure there is nothing on your record that the Board would deem "serious ethical misconduct or unlawful behavior."
Online Forensic Psychology Degrees
Online programs usually offer more flexibility than their on-campus counterparts: you can take online coursework from anywhere. You may be able to take longer to complete a program or, in some cases, finish a program more quickly. You can get the same quality of education in an accredited online school that you would in a traditional brick-and-mortar school.
You can find many accredited bachelor's and master's degrees in psychology or criminal justice that are offered online. There are also online psychology doctoral degrees available.
For doctoral studies, note that the APA—the relevant accrediting body for psychology—doesn't accredit any fully online doctoral programs. The APA does accredit some hybrid doctoral programs, which are a combination of online and in-person learning. However, there are online doctoral programs offered that do not have APA accreditation but are provided by institutions that are accredited by other agencies recognized by the U.S. Department of Education. Such programs may be perfectly acceptable by employers and state licensure boards. Make sure to check for accreditation when you are exploring schools.
Personality Traits of a Successful Forensic Psychologist
All good clinical psychologists possess certain strengths and skills. Psychologists across the board have talents and abilities that enable them to:
Exhibit empathy

Be non-judgmental

Approach work systematically

Communicate and listen well

Problem-solve and make decisions
Forensic psychologists must have all the above traits as well as more specific abilities such as:
An ability to establish a relationship with people whose behavior may be disturbing or upsetting

Teamwork and leadership skills

Planning and research experience and the ability to analyze and present statistical information

Self-awareness and a high level of security awareness

A non-discriminatory and impartial approach

Resilience and the capacity to cope with an element of personal risk
Forensic Psychology Resources
If forensic psychology is the field for you, it's important to stay abreast of current trends. It's also helpful to have access to resources that can expand your knowledge, guide you in areas such as accreditation, and provide you with information about career opportunities. Whether you are looking to enroll in a psychology degree or already working as a forensic psychologist, you may find the following resources useful.
Recommended Online Schools
{{ school.SchoolName }}
See more programs