Criminal Justice PhD Programs
Pursuing a doctorate degree in criminal justice is one way to reach the highest level of the profession and make a lasting impact on the field. People who pursue degrees at this level are interested in expanding understanding of criminal behavior and how to deal with it. Prevention, intervention, effective consequences, and public policy development are all areas of importance. Graduates with this degree often achieve high-level academic positions or work in research, expert consulting firms, or public policy groups. They make significant contributions in a wide variety of criminal justice-related organizations.
---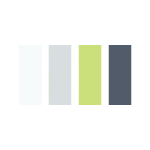 Types of PhD Degrees in Criminal Justice
You actually have quite a few degree choices in the criminal justice field. The most straightforward and common is the Doctor of Philosophy in criminal justice. This degree prepares graduates for careers in academia, research, consulting and policy development. Some institutions offer this degree with a specific focus. Some of the hot areas today are PhDs in Public Policy – Homeland Security and PhDs in Public Policy – Terrorism. Fast innovation in the field is turning up areas of specialization that may be ripe for your specific interests and could offer up interesting dissertation topics.
Other degrees are more specialized. You can earn degrees in a specific specialty such as a Doctor of Philosophy in Clinical Forensic Psychology (a research-oriented degree) or a Doctor of Psychology in Clinical Forensic Psychology (a practice-oriented degree). In both cases, you apply clinical psychology principles to criminal and legal issues.
Another popular option is a Doctor of Business Administration in Criminal Justice. Graduates with this degree go on to manage large organizations and departments in organizations like the Federal Bureau of Investigation or the Department of Homeland Security.
A relatively new degree is sometimes called a Doctorate in Strategic Security. Graduates go on to work in the strategic security sector with titles such as Chief Information Officer. They coordinate personnel and security resources, often from multiple government agencies or private firms around the world. Intelligence gathering, interdiction and arrest are common goals.
Curriculum for Criminal Justice PhD Programs
Earning your Ph.D. in criminal justice can lead to a variety of career opportunities within the criminal justice system and in academia. Doctorate programs for criminal justice studies involve intensive coursework that builds on what students learn throughout their undergraduate years. The typical criminal justice Ph.D. curriculum combines advanced courses in public safety and legal functions with classes that explore innovative research methods and controversial moral issues. Here are some examples of courses you may be required to taking while earning your Ph.D. in Criminal Justice:
Criminological Theory
Criminological theory is a popular introductory course in criminal justice Ph.D. programs. According to the National Institute of Justice, a high recidivism rate is one of the biggest obstacles criminal justice professionals face in their careers. Studying criminological theory helps students understand what drives crime, which is fundamental to all jobs in the criminal justice career field. While undergraduate courses in criminology focus on the reasons why offenders commit crimes, advanced studies on criminological theory teach students how contemporary theories on crime causation are developed and the role they play in today's criminal justice system. Because this class helps students understand how to analyze and apply new research to real-life cases, it prepares them for high-up management positions in crime prevention, corrections and public policy.
Statistics and Research Methods
Like criminological theory, a core class in statistics and research methods explores the principles of using recent data to make improvements in the criminal justice system. While criminological theory classes involve psychology and other social sciences, courses in statistics and research methods are more technical. Students are taught how to use mathematics and scientific formulas to analyze recent data and publish new studies. Change in crime prevention policies and the legal system in general is driven by statistical evidence. Understanding how to gather and analyze data is essential to criminal justice careers that involve policy development, prison management and rehabilitation of high-risk offenders.
Public Policy and Administration
An intermediate class in public policy and administration prepares students for leadership roles in many different criminal justice departments within both the public and the private sector. While this course also involves using applied research and statistics, it focuses more on their practical implementation within today's criminal justice system. Classes in public policy and administration cover a diverse set of issues that criminal justice professional face on a regular basis including politics, juvenile justice, organizational challenges and social deviance. With its emphasis on change through effective management, this course is especially helpful to students who are interested in jobs within state agencies and other decision-making positions.
Courts and Sentencing
Available as an advanced course for students who are primarily interested in the court system, courses on courts and sentencing explore complex cases, common trial procedures and the overall punishment process. Students who complete this class gain a deeper understanding of the benefits and the limitations of the American legal system as well as the role of constitutional law in criminal cases. While courses in courts and sentencing are ideal for students who plan to pursue court jobs or legal degrees, understanding how the modern legal system works is an important aspect of any criminal justice career.
Law and Social Order
Classes in law and social order are crucial to all criminal justice jobs because they define the role laws play in public safety and the modern society in general. In addition to exploring the relationship between laws and social change, courses in law and social order help students learn how to deal with controversial issues such as the death penalty, imprisonment and the prevalence of crime across different ethnic groups and social classes. Understanding how laws affect real-life situations prepares students for a variety of career paths including jobs in social services, corrections, public policy development and institutional reform.
Career Options with a PhD in Criminal Justice
Salaries with a doctorate degree in the field run the gamut. An assistant professor on a tenure can expect to earn close to the median wage, which is $59,590 according to O*Net. As for a full professor at a top university, you can expect to earn to be closer to the higher side, around $105,210 annually, and most likely receive stipends for public speaking engagements and consulting. Managing a corporate security department can also bring you a sizable salary, nearing 105,000 (O*Net, 2017). A top manager at the FBI earns between $95,000 and $165,000, according to the U.S. Office of Personnel Management.
Homeland Security Jobs
According to the U.S. News and Report, homeland security is one of the fastest-growing areas of criminal justice. Jobs in homeland security involve terrorism prevention, protection of public transportation, emergency management, mission support, and law enforcement. Because homeland security is a rapidly growing field, Ph.D. professionals are in high demand for management positions within the U.S. government and in government agencies abroad. Program Managers are some of the highest paid professionals in homeland security with an annual salary range of $185,100 to $199,700.
Law Enforcement
Law enforcement careers range from entry-level police officers to experienced criminal investigators. Ph.D. graduates are in high demand for management positions in security analysis, public policy and the police force. Salaries vary depending on the employers and the exact job title. Detectives and criminal investigators in the federal executive branch are some of the best career opportunities in law enforcement with an annual average salary of $83,320.
Forensic Science Technicians
Forensic science is another growing field that provides an excellent long-term career outlook for professionals with a doctorate in criminal justice. Forensic science technicians are responsible for collecting, identifying and analyzing DNA samples and other important evidence related to criminal investigations. They can work for a number of different employers including state and federal agencies, psychiatric hospitals and diagnostic companies. According to the U.S. Bureau of Labor Statistics, average salaries for forensic science technicians range from $62,040 for local government jobs to $105,650 for positions in federal agencies.
Submitting School Applications
Before you can land any job, you'll have to complete the degree. Acceptance usually requires a high score on your GRE and excellent grades in your bachelor's or master's program. Most programs require you to come well-recommended, to do well in an in-person interview, and to write a strong essay. Once in the program, you will complete significant specialty-specific coursework. In addition to written tests, you will have to conduct original research under the eyes of your faculty and then write a dissertation explaining your hypothesis, how you conducted your research, and the implications of your results.
Program Accreditation
There are two levels of accreditation: one is for the school in general, the other is for specific programs. When searching for schools, you want to make sure both the school and your program are accredited.
Here are the accrediting bodies you should check for when researching schools. This information should typically be listed on the school's "about" page:
Council for Higher Education Accreditation (CHEA)
The Academy of Criminal Justice Sciences is a governing body that accredits criminal justice programs specifically.
Your school may also be regionally accredited through bodies such as New England Association of Schools and Colleges, the Southern Association of Colleges and Schools, and the Western Association of Schools and Colleges, among others.
Be sure your program is recognized by at least one of these accrediting bodies before you enroll. If you aren't sure if a program is accredited, talk to your school advisor and research any accreditations they provide if they aren't on this list to make sure they are valid.
Creating a Network
Networking will play a critical role in your success as a doctoral candidate and after you achieve your degree. A number of associations can help you find and line up grants to fund your research and can also connect you to scholarships. The American Criminal Justice Association (http://www.acjalae.org/) and its 273 university and college based chapters are a rich resource of information, programs, scholarships and more. The Academy of Criminal Justice Sciences (http://www.acjs.org/) has a specific focus on research, policy development and education. You will find programs and helpful resources at the national and regional level. It also makes sense to connect with more specialized associations organized around specialty fields.
Average Costs of a PhD
Walden University (online): $39,060
Saint Leo University: $45,000
Northcentral University: $63,936
Capella University: $66,912
The Chicago School: $86,940
Average: $60,370
Paying for Your PhD
Funding your degree can be challenging. Many employers have tuition reimbursement programs and offer outright scholarships. Government agencies and non-profits have ongoing grant programs and may be willing to fund some of your dissertation if the subject matter intersects with an area of need. You may be able to get a teaching stipend from your university and may also qualify for scholarships specific to that institution or the criminal justice department itself.
Here's a list of funding and scholarship opportunities to get you started:
Recommended Online Schools
{{ school.SchoolName }}
See more programs