Find a Criminal Justice Program in Your State
Check out the state list below to access the individual state pages. These pages contain detailed data on the criminal justice programs offered in that state.
If you want to browse specific criminal justice programs, visit the Degree Program pages. These program pages contain more information regarding degree levels, including online criminal justice degree programs.
Featured Programs:
Sponsored School(s)
<!- /mfunc feat_school ->
What to Look for in Schools that Offer Criminal Justice Programs
To find the best criminal justice schools, you should contact multiple criminal justice colleges so you can compare their requirements, offerings, cost, and so on. There are many differences between criminal justice departments at different schools, so the same degree at different colleges may require different courses.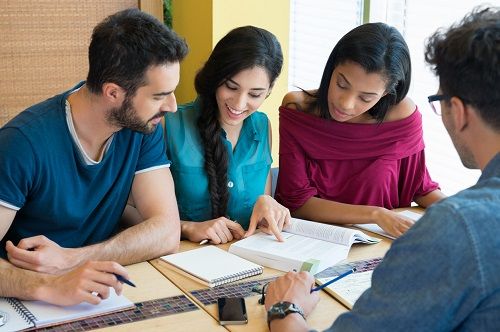 Key Things to Ask Top Criminal Justice Schools:
Tuition – (of course…) Make sure to ask what kind of financial aid they provide, as well as whether they know of any scholarships you might be eligible for. There are a number of different types of scholarships available for different kinds of students, and it never hurts to apply.
Residency Requirements – Especially if you're currently working in another job, and want to go back to school part time, make sure to find out how often you need to show up on campus for the degree program you're interested in. Some criminal justice education programs are completely online, while others require you to show up a few times a semester, or more. There are also part time (evening/weekend) options available in many programs.
Admissions Requirements – Make sure to find out what each program requires from prospective applicants, in terms of prior degrees/college credits, standardized test scores, recommendations, and so on. Some schools are "open enrollment," which means that anybody can sign up for classes, while other (typically the ones that offer bachelor's and graduate level degrees) have a more competitive admissions process.
Certification Requirements – Programs that are aimed at a career in law enforcement will require you to complete classroom and practical components. Some criminal justice universities will require that your certification be in the state the school is located in, while others will accept students who are certified in other states, so you should make sure to ask them about this.
What Classes Will I Take at Colleges that Offer Criminal Justice
Are you wondering what classes to take for criminal justice to prepare for the career you want? Though your exact curriculum will vary depending on which school you choose, the following list of criminal justice classes are examples of what you might see in a typical undergraduate program:
Introduction to the Criminal Justice System
Criminology
Fundamentals of Criminal Law
Correctional Systems and Practices
Police Systems and Practices
Crime, Justice, and Social Diversity
Corporate & White Collar Crime
Current Issues in Criminal Justice
Domestic Violence
Again, all of these requirements vary by degree level and school, so you will need to speak directly to the criminal justice colleges near you to understand their exact requirements and what you may need to do to prepare.
Types of Criminal Justice Degrees
Deciding between an online or campus-based program is only one of the many choices you will have to make before you enroll in a criminal justice program. One decision that should be fairly simple is determining which level of criminal justice degree you're ready to pursue, whether it's an associate, bachelor's, master's or doctorate level degree program. In the following sections, we will take a look at the different types of criminal justice degrees, and the careers that these criminal justice degrees can result in.
Associate Degree in Criminal Justice
For recent high school graduates or adult learners aiming for a criminal justice career, you can get started at the associate level. Many criminal justice students start taking law enforcement related courses early to prepare for the police academy or a long-term career in the field.
Associate programs allow students to take a wide variety of courses to fill electives. This gives students a taste of the broad spectrum of criminal justice careers for graduates. Since most of the courses are taught in a classroom vs. clinical format, you can find many online options for associate programs. You should also consider criminal justice programs that also offer bachelor's programs you can enter upon completing your associate credits.
Bachelor's in Criminal Justice Programs
One benefit of many bachelor's programs is the ability to choose a concentration in a specialized area. While there are general degree programs, you might have the ability to choose from such concentrations as:
Law Enforcement
Crime Scene Investigation
Forensic Science
Juvenile Justice
Homeland Security
Private Security
You qualify for several careers with your bachelor's in criminal justice. That's why it is so important to plan out your courses and weigh all your options for criminal justice concentrations and schools.
With your bachelor's degree you can apply to become a:
Police Officer
Security Guard
Intelligence Analyst
Background Investigator
Investigator
Immigration & Customs Enforcement Agent
Social Worker
Note that some of these careers will require additional training or certifications following your bachelor's degree. For example, if you want to become a police officer, you may need to attend the police academy or undergo other training before joining the force.
You can learn about many of these criminal justice careers, and others, by browsing the links on the left side of this page.
Master's in Criminal Justice Education
With a graduate-level degree in criminal justice, you can take your career to the next level. Law enforcement agencies, as well as government and private companies, can use the qualifications that years of experience and a master's degree bring to the table. With your master's you can also be an adjunct instructor and pass your knowledge on to the next generation of criminal justice majors.
Master's level programs tend to be very specialized. Your classes may focus on advanced topics in:
Sociology
Qualitative and Quantitative Research Methods
Statistics
Theoretical criminology
Policy Making
A master's degree can set you up to excel and become a leader in your field, whether you choose police or detective work, investigations, forensics, cyber security, or another area of specialty.
PhD in Criminal Justice
When you earn your doctorate degree in criminal justice, you can reach the highest levels in the field. Many doctoral students conduct their own research studies and eventually go on to join organizations who impact public policy. Lawyers who earn their PhD in criminal justice may seek work for government agencies or organizations such as the Southern Poverty Law Center or Amnesty International.
You can even find credible online criminal justice PhD programs offered at schools across the nation. State universities even have online options for learners, so we recommend exploring all the top criminal justice colleges for students in your state.
Certificates in Criminal Justice
For students who are just starting their criminal justice education, certificate programs can be a solid starting point. Schools that offer certificates typically have associate and bachelor's degree programs you can transfer into after completing your certificate requirements.
Graduate Certificates
You can also find graduate certificate programs in criminal justice. Sometimes these are part of master's programs, and other times they are stand-alone programs. Some common criminal justice graduate certificate options may include:
Digital Forensics
Terrorism Studies
Race and Criminal Justice
Organized Crime Studies
Substance Abuse
Criminal Justice Salary and Career Outlook
When you compare criminal justice programs, be sure to ask each advisor what kinds of careers their graduates usually pursue. Since you will find a different job landscape in every city and state, it helps to do your homework from the outset. Schedule a meeting to discuss your career potential, and make sure you develop a plan that clearly lays out your goals and how to achieve them. Here are some of the top careers for professionals in criminal justice:
The Bureau of Labor Statistics (BLS, 2017) reports that the average salary in the field of criminal justice is $68,980. However, the job you choose will have the biggest impact on your salary. For instance, the average pay for a police officer is $64,490, according to most recent data. Meanwhile, a paralegal earns an average salary of $52,390.
No matter what criminal justice career path or degree level you decide on, we have the resources and information to help you find the perfect program for you. Take some time to read through our specialty pages and the page for the state(s) in which you plan to attend school and start your career, and when you're ready to connect with schools, simply click any of the featured school links (located on every state, degree, and career page) for programs that appeal to you, or use our quick search box to find the perfect school for you.
Use our directory of schools and resources to easily connect with several schools and request the info you need to make the right decision for your future.
Recommended Online Schools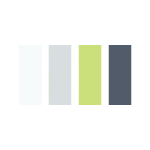 <!- mfunc feat_school ->

Featured Programs:

Sponsored School(s)

<!- /mfunc feat_school ->