Arizona Criminal Justice Degree Programs
Overview
The Old West is full of tales of lawmen taking down the outlaws and Arizona is home to one of the most famous. On October 26, 1881, Wyatt Earp, his brothers Morgan and Virgil, and Doc Holliday met Billy and Ike Clanton, Frank and Tom McLaury, and Billy Claiborne on Tombstone's Fremont Street in a gunfight that lasted fewer than 30 seconds.
Nationwide, the FBI says an estimated 1.2 million violent crimes occurred in 2026, the latest year that statistics are available. This represents an increase of 4.1 percent from 2015.
In Arizona, 27,704 violent crimes were reported in 2016, according to the Arizona Department of Public Safety, representing a 13 percent increase from 2015. Though the reasons for such an uptick are complex, what is clear is the need for significant levels of law enforcement personnel. In fact, Arizona is currently experiencing a critical shortage of such workers, according to a recent news report.
If you're ready to put your investigative skills to work in Arizona, click on the button below and start your search for a criminal justice college near you.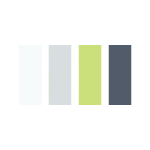 Criminal Justice Education in Arizona
There are about three-dozen schools in the state of Arizona offering a criminal justice education. These include local community colleges, technical schools, private colleges, and public universities.
Although a high school diploma is the minimal education requirement to become a police officer in the state of Arizona, the reality is that having a two-year associate's degree or even a four-year bachelor's degree can be extremely advantageous. Arizona State University (ASU) ranks 12th in the country in terms of quality and value in its criminal justice graduate program.
Bachelor degree candidates will complete a core curriculum including coursework in mathematics, English, and science. Although some electives can be taken, specific coursework in criminal justice will occupy much of one's Junior and Senior years. Here's a sampling of the types of courses that a student might anticipate taking:
The Criminal Justice System — An Introduction
A Basic History of Criminal Justice
Introduction to Criminal Law
America's System of Jurisprudence
Investigation and Research Methodologies
Racial Relations in the United States
Criminal Justice Ethics
As a part of a four-year bachelors program, you can anticipate "hands-on" experiences, possibly in both your Junior and Senior years. For example, a semester of fieldwork may occur during your Junior year followed by a year-long internship during your Senior year.
Some will want to pursue a two-year Associates degree in order to enter the workforce more quickly. These students can always return to school, especially via online coursework, to complete a Bachelor's degree later on. This can subsequently lead to career advancement. Those that enter Master's degree programs in criminal justice education in Arizona can experience substantial increases in both income and responsibility. For instance, a master's degree may qualify you to become a police captain or a police chief. It may also qualify you to become a supervisor or manager in criminal justice administration at the local, state, or federal level.
Check with your school for help applying for national criminal justice scholarships like the ones offered by the American Criminal Justice Association or check out the Arizona Highway Patrol Association Scholarship.
Outlook for Criminal Justice in Arizona
If you're looking for a place with lots of employment opportunities in law enforcement, Arizona is a good bet. Of course, much of the opportunity in Arizona criminal justice careers is found in or near the major population centers of Tucson and Phoenix. However, one opportunity more unique to the state of Arizona is employment with the United States Border Patrol. In recent years the Border Patrol has expanded and this has resulted in more federal agents working the Arizona-Mexico border.
You may also be interested in the criminology sector after your earn your criminal justice degree. Criminologists may do forensics sampling, evaluation and other investigative tasks related to criminal cases. In addition to possibly becoming crime analysts, those in criminology may also become victim service advocates. Arizona, for example, administers a victim compensation fund that involves victim advocacy. Private-sector employment also looks promising for criminologists.
We've put together the salary for some top criminal justice career paths below. (Bureau of Labor Statistics, 2017.)
Average Annual Arizona Salary
Criminal justice degrees, particularly four-year Bachelor degrees, can also lead to careers in emerging areas like Homeland Security and computer forensics. As the philosophy of incarceration changes in the country, and as tight budgets restrict the amount of prison space available, judges are increasingly looking to sentences that feature more probation and parole. This reality is reflected in a BLS projection of about an 12 percent increase in demand for probation officers during the decade ending 2024.
Request program information from the Arizona schools with criminal justice degrees to learn more about costs, curriculum and enrollment today.You can also find criminal justice scholarship opportunities by clicking here.
Arizona Criminal Justice Schools
Online programs may not be available in all areas
Recommended Online Schools
{{ school.SchoolName }}
See more programs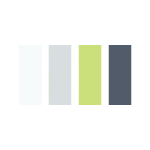 Additional Criminal Justice Schools in Arizona