Washington Criminal Justice Degree Programs
Overview
The capital of Washington state may be Olympia, but the best-known city is undoubtedly Seattle. Washington is home to approximately 6.6 million people. From the Westport Maritime Museum to Ford Casey State Park, Washington offers a range of attractions. Fans of the outdoors will be interested in taking a scenic trip down the Okanogan Trails Scenic Byway, an old Native American caribou trail, while urban types will flock to Seattle's many coffee shops, restaurants and cultural attractions.
Criminal Justice Education in Washington
Completing a criminal justice program in Washington can lead to many rewarding career opportunities in a variety of interesting fields including corrections, private security, legal services, cyber security and law enforcement. While vocational training, certification courses and associate programs are available throughout Washington, most students who are interested in long-term criminal justice careers are expected to pursue a bachelor's degree with a concentration in one or two areas within the broader criminal justice system.
CriminalJusticePrograms.com is your way to find the information you need to choose the right criminal justice degree. Continue reading to learn more about earning your degree in Washington. And contact our featured programs to learn more!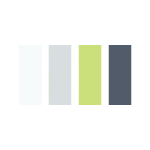 Associate and bachelor's degree programs in criminal justice education are widely available on campuses in Washington and online. Because Ph.D. programs are specialized, they are typically offered in schools that have large criminal justice departments. Online doctorate programs are also available for students who need flexible class hours and around-the-clock access to course materials. The majority of Washington's criminal justice employers prefer to hire entry-level workers who hold at least a bachelor's degree.
The first two years of most four-year criminal justice degree programs in Washington are spent learning about the history and purpose of the criminal justice system, social justice concepts and the role of law enforcement in corrections and crime prevention. Standard first and second-year criminal justice classes include:
Introduction to Criminal Justice
Introduction to U.S. Courts
Structure and Function of Law Enforcement
Crime and Public Policy
Introduction to Penology
Criminal Law
Constitutional Law
All students pursuing a criminal justice education are also expected to finish general core courses within their first two or three years of school, including classes in science, mathematics, English and literature. During their third and fourth years, students are encouraged to choose a concentration or elective courses that reflect their areas of interest within the criminal justice system. Most schools also require criminal justice students to complete an approved internship before they can qualify for graduation. Internships and work study programs are generally highly encouraged by all criminal justice schools because they help students gain the type of real-life experience employers look for in entry-level resumes.
By the end of their programs, all criminal justice students are expected to gain a deeper understanding of the criminal justice system and the role it plays in maintaining social order. Master's degree and doctorate programs require advanced studies in a specific area of criminal justice. Curriculums that focus on research and analytics, criminological theories and public policy are a few popular choices for students who are interested in pursuing an advanced degree in Washington.
If you're interested in pursuing a criminal justice degree in Washington State, the following sources of financial aid will be of use to you: The Washington State Scholarship Foundation, the Washington Scholars Program and the Seattle Jaycees Program. Learn more about scholarships in criminal justice by exploring our financial aid resources page.
Outlook for Criminal Justice in Washington
Individual salaries and career prospects for criminal justice graduates in Washington vary significantly depending on location, internships, field of expertise and academic background.
We've put together the Washington salary information for some of the top criminal justice career paths below. Data was found at the Bureau of Labor Statistics from 2017 figures.
Average Annual Washington Salary
College-educated workers are in demand in almost all sectors of Washington's criminal justice system with the exception of some law enforcement careers. Students who complete a four-year degree or higher generally have the best job outlook in Washington with access to more opportunities for career growth and the state's highest-paying entry-level positions.
If you're ready to step up and make a bigger impact in the field of criminal justice, contact our featured schools to learn more about their programs!
Washington Criminal Justice Schools
Online programs may not be available in all areas
Recommended Online Schools
{{ school.SchoolName }}
See more programs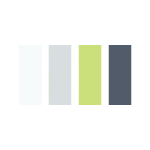 Additional Criminal Justice Schools in Washington