Massachusetts Criminal Justice Degree Programs
Overview
As a prospective criminal justice student, you may be drawn to Massachusetts because of the many career and educational options. Massachusetts is currently undergoing a major criminal justice reform, according to a recent report on New England Public Radio. As the state aims to shift the focus away from punishment, rehabilitate drug users, and lower recidivism rates, graduates can take advantage of several career paths. Criminal justice professionals can find the support of several organizations in Massachusetts, such as the Massachusetts Association of Crime Analysts. Find out more about criminal justice programs in your city to learn how you can start a career in this field. Simply use our directory of online and on-campus schools to get started.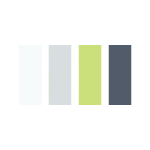 Major Massachusetts Cities
Criminal Justice Education in Massachusetts
Criminal justice is a growing career field in Massachusetts and across the nation. It is also a varied industry that encompasses many different types of jobs. Most people who plan to make their career in criminal justice earn at least a bachelor's degree from an accredited college in Massachusetts. However, some entry-level positions require only an associate degree or no post-secondary education. If you're ready to pursue a criminal justice education, use our school listings below to request information and compare programs near you.
If you do plan to enroll a bachelor's or master's degree program, you can expect to complete several courses of criminal justice core curriculum courses. Some of these may include:
Ethics in Criminal Justice
Correctional Facility Administration
Criminal and Crime Scene Investigation
Sociology of Crime and Punishment
Cultural Aspects of Criminal Justice
Current Issues in Criminal Justice
Some colleges refer to the main program courses as your foundational coursework. You will also need to complete a liberal arts portion for your criminal justice education, including math, science and English. When you reach the end of your formal coursework, you may spend your last semester doing criminal justice fieldwork or a capstone project. A capstone project requires you to create an example case study and utilize the skills you have learned in your criminal justice program to resolve it. You are expected to employ critical thinking skills, strategic planning, professional writing ability and teamwork with other classmates.
With nearly 50 schools to choose from, criminal justice students in Massachusetts have a wide selection of specializations and program types to choose from, including doctoral programs. Your school can help you apply for several available scholarships, like those awarded by the American Criminal Justice Association and the National Black Police Association. Learn more about other scholarships in criminal justice by exploring our financial aid resources page.
Outlook for Criminal Justice in Massachusetts
Whether you're looking for big city action or small town serenity, Massachusetts has it. Departments in larger urban areas are expected to hire more in the coming years than their smaller counterparts, however. Below you can see the average salary of some prominent criminal justice careers in Massachusetts with 2017 data from the Bureau of Labor Statistics (BLS).
Average Annual Massachusetts Salary
Overall, the demand for people with education and experience in criminal justice is expected to remain strong for at least the next several years. One of the biggest driving forces behind this trend is the increasing use of technology. Unfortunately, some people choose to use technology to engage in cybercrime by stealing money and protected information from others. This requires people who are trained in forensic network analysis to catch these criminals. According to the Bureau of Labor Statistics (BLS), this is one of the fastest-growing career opportunities in criminal justice. The nationwide average salary is $61,220 a year. Massachusetts is one of the top paying states of forensic science technicians in the country, with salaries averaging $75,570 (BLS, May 2017).
Every community needs police officers to patrol the streets and keep area residents safe. Police officers in Massachusetts typically earn a salary that is on-par with the national average. The BLS reports that Massachusetts police officers earned a median annual salary of $68,190 in 2017. This is significantly higher than the national average of $64,490. There are currently 17,750 police and sheriff patrol officers in Massachusetts.
The careers described above represent three popular jobs in criminal justice. However, students who are considering earning a degree in this field have many other specialties to consider. Some of these include:
Correctional officer or counselor
Court Reporter
Criminal Profiler
Homeland Security Agent
FBI Agent
Paralegal
Parole Officer
Security Guard
You can find our specialty pages to the left to read more about the possible career paths the criminal justice field offers. Or, compare and contact the schools below to help in your search for a Massachusetts criminal justice program. Keep in mind, online programs may be attended across the nation. Do not let the location of a school limit your potential!
Massachusetts Criminal Justice Schools
Online programs may not be available in all areas
Recommended Online Schools
{{ school.SchoolName }}
See more programs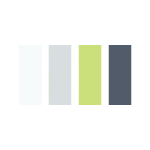 Additional Criminal Justice Schools in Massachusetts