New York Criminal Justice Degree Programs
Overview
Whether you want to help capture criminals, maintain order in the courtroom, or work in a correctional facility, a criminal justice program in New York may be key to a new career in the field. This state may be popular for criminal justice graduates because it is home to the New York City Police Department, the country's largest police department. This huge agency hires experts in various fields, including organized crime, narcotics, and criminal intelligence. In this area of the state, violent crime rates have dropped to record lows, a victory earned in part by the city's so-called precision policing, according to NYPD Comissioner James O'Neil. New York has focused heavily on anti-gang initiatives couples with community policing, a trend which may present a career opportunity for you if you want to work in this ever evolving field after graduation. No matter where you live in New York, you can learn more about criminal justice programs in your area by using our directory below.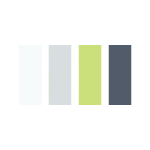 Criminal Justice Education in New York
If you enjoy helping people and have a strong desire to see justice served, a criminal justice career in New York may be just right for you. New York schools offer everything from certificate programs in criminal justice education to a doctorate degree. Many people begin their career in criminal justice with at least a bachelor degree. In a typical four-year degree program, you can expect to complete the following courses as part of your core curriculum:
Foundations of the Criminal Justice System
Correctional Institution Systems
Introduction to the Juvenile Justice System
Criminal Investigation
Criminal Justice Ethical Concerns
In addition, you will complete several courses in English, math, social sciences, natural sciences and electives during your criminal justice education. Most colleges offer criminal justice students the opportunity for field practice or an internship during the last few semesters of their degree program. As each new concept in criminal justice is introduced, you will be expected to practice and eventually show mastery of it.
By the time you receive your criminal justice degree, you should have a deep understanding of the American justice system at the local, state and federal level. This includes being able to demonstrate what happens when a person is arrested, charged, convicted, sentenced, paroled and put on probation. From a societal perspective, you should be able to articulate crime statistics, reasons behind the crime and how crime impacts the community at large.
If you are concerned about paying for school, you may want to visit this page to learn more about criminal justice scholarships.
Outlook for Criminal Justice in New York
It should come as no surprise that qualified protective services workers are in high demand in New York, home to the "city that never sleeps." As a group, protective services employees in the state of New York earn an average salary of $52,460, higher than the national average and second only to California (Bureau of Labor Statistics, 2017).
Below, CriminalJusticePrograms.com speaks with Joseph Giacalone (ColdCaseSquad.com), former commanding officer of the Bronx Cold Case Squad, and Daniel Martuscello III of the New York State Department of Corrections and Community Supervision, about what it takes to start out in the criminal justice field in New York.
The criminal justice field as a whole is expected to remain in high demand due to increasing numbers of high-tech crime, such as identity theft and money laundering. The United States Bureau of Labor Statistics (BLS) provides annual salary data and other details about several of the most popular criminal justice positions in New York, which you can see portrayed below.
Average Annual New York Salary
New York has a high demand for probation officers and correctional treatment specialists, behind only California and Texas in terms of employment level. In 2017, there were 4,530 people employed in this capacity. The New York City, White Plains and Wayne, New Jersey metropolitan area has the highest concentration of probation officers and correctional counselors, second only to the Los Angeles-Long Beach Area.
Police and sheriff's patrol officers are in especially high demand in New York. In 2017, there were 46,940 people employed in this role, more than twice as many as surrounding states. With a population of close to 20 million people, New York has an ongoing need for educated, experienced and compassionate people to help maintain law and order throughout the state.
New York Criminal Justice Schools
Online programs may not be available in all areas
Recommended Online Schools
{{ school.SchoolName }}
See more programs