Paralegal
Lawyers would have a lot of trouble getting anything done without the help of a trusty paralegal. From conducting valuable research in legal cases to filling out and filing necessary paperwork, paralegals have a hand in almost every aspect of the justice system. Paralegals, sometimes referred to as legal assistants, can work in a variety of areas, including law firms, corporate legal departments, and government agencies.
---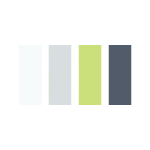 Paralegal Job Description
No matter where a paralegal works, his or her duties will always be tailored to a single goal: serving as an invaluable support system for the lawyers he or she assists. A paralegal has to be able to multitask, as most paralegals have a lot of duties to juggle in any given day. At the beginning of a case, a paralegal's work usually entails documenting and organizing the facts concerning the case and performing legal research. This research can later help lawyers determine how best to plead their client's case. Paralegals are also responsible for writing legal correspondence. What's more, the paralegal is usually responsible for keeping all of this important paperwork organized.
Paralegal Requirements
The paralegal profession takes dedication, pointed attention to detail and excellent research and writing skills – as well as basic legal knowledge. Although some paralegals enter the field with no formal training, most paralegals hold at least an associate degree in paralegal studies. There are campus based and online paralegal programs across the U.S., making this career field relatively easy to access. Those looking to receive further training may also pursue a bachelor's or master's degree. Paralegal training covers a huge range of material, from typing to legal research and documentation. In some cases a paralegal may also gain specialized training in a specific legal field, such as corporate or real estate law. While paralegal training is not always mandatory, it can be a huge help in finding a good job in the ever-competitive job market. Some paralegals may also choose to earn their official paralegal certification in order to improve job prospects.
To learn more about the best online paralegal programs, and those offered on campus, request information from the criminal justice paralegal programs listed below.
Paralegal Salary and Career Outlook
Per the latest data compiled in 2018, the paralegal profession pays a median salary of $50,410, according to the US Bureau of Labor Statistics (BLS). The BLS also reports a very positive career outlook for paralegals in the coming decade. At 15%, the expected rate-of-growth for paralegal jobs is much higher than the national average: 41,800 new paralegals are expected to be employed in the country by 2026, adding to the 285,600 paralegal jobs that already exist in 2016.
The latest paralegal trend is to have paralegals who function in a hybrid paralegal/legal secretary role. The reason for this trend is that clients want legal services at lower costs, and one way to law firms to deal with this is combine the tasks of paralegals and legal secretaries into one job. To become a more appealing candidate, try to gain experience in both areas as you pursue a career as a paralegal.
Paralegal Resources
Recommended Online Schools