Becoming a CIA Agent
Few criminal justice agencies have the mystery and high status of the Central Intelligence Agency. This agency is responsible for gathering information about people, businesses, and foreign governments. In addition, this agency analyzes that information to create security policies for the United States. A small group of CIA professionals carry out secret missions and operations. Although this career path may seem out of reach to most students, you can still pursue this career path while opening other doors in the field. If you're interested in a criminal justice career, contact the schools in our directory to learn more about their programs.
---
<!- mfunc feat_school ->
Featured Programs:
Sponsored School(s)
<!- /mfunc feat_school ->
CIA Agent Job Description
If you become a CIA security agent, you may need to carry out a variety of protection tasks to support other agency members. This job tends to require secrecy, as you may have to participate in covert or secretive operations. In the course of your job, you may have to protect people in positions of importance, offer security services to other members of the agency, or take on a primary role in day-to-day CIA operations.
As one of the most elite agencies in the United States government, the Central Intelligence Agency is very particular about the people it interviews and hires. Your preparation for a career in the CIA should begin early, as completing the proper training and gaining relevant experience can improve your chances of getting hired by this agency. Furthermore, CIA agents must attain a very high security clearance. Anything you do in the years leading up to your application may be heavily scrutinized.
When you look at some of the largest criminal busts and covert operations in the US, you can see that the CIA is behind many of them. You can read about some of the most famous CIA cases here. Examples include breaking the German's ENIGMA during WWII and helping track and find Osama Bin Ladin.
The Central Intelligence Agency often sends its protective agents on overseas assignments. They claim that you should prepare for deployment periods of 45 to 60 days. You may travel multiple times each year, so you should be prepared to spend a lot of time away from home if you want to work for the agency. However, there are also temporary duty assignments in the US, so you may travel within the country.
While considering a career in the CIA, you should always remember discretion. The CIA operates on covertness and secrecy, so you must be willing to keep your position and job information to yourself.
How to Become a CIA Agent?
Though the minimum requirements for CIA security agents are relatively relaxed, it's crucial to note that the Central Intelligence Agency prefers to hire people with a certain set of skills. You must have a high school diploma, great communication skills, and analytical abilities.
Since this is such a competitive career path, you may want to exceed minimum expectations if you want to be seriously considered for a position. The CIA notes that it prefers to hire those with a bachelor's degree, especially if the degree is in criminal justice, foreign language, or another related field. Continuing your education beyond this level can make you even more highly-qualified.
In addition to education, the CIA has extensive work experience requirements. In total, you must have at least seven years of experience in military, law enforcement, or security. Having experience in protective operations or a military special operations branch may make you a more appealing candidate for a CIA job.
If you're in the planning stage of your career, you can look at the CIA's desired requirements to help you figure out where to focus your attention and efforts. They have a particular need for applicants with deployment experience in a war zone, work experience in different aspects of protective operations, and management experience. If you've worked in the medical field, you may be well-suited for a CIA position. They like to hire those who have worked as paramedics, EMTs, or First Responders.
You must go through a period of extensive training after being selected for a CIA protective agent job. All training is in Washington DC. You may have to learn about the importance of discretion when it comes to working for the CIA, how to go undercover, and different techniques for protecting those in your care.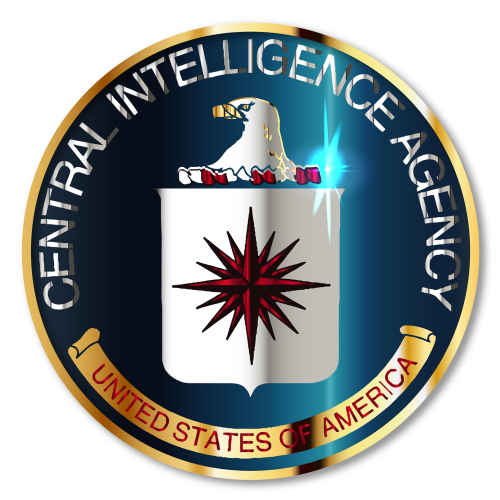 CIA Agent Salary and Career Outlook
The Central Intelligence Agency is very secretive about how many agents it employs and how many people it hires on a yearly basis. This is essential for keeping the agency's operations and agents safe. As a result, it is fairly difficult to determine the career outlook for CIA protective agents and others who work for the CIA. According to the agency, their hiring needs vary from month to month as positions get filled and other positions open up.
CIA protective agents can earn a wide range of salaries. Your starting salary will likely depend on how much education you have and how much relevant experience you have. CIA clandestine agents earn between $56,505 and $86,450 per year. In the job description for protective agents, it's noted that agents often work overtime, including long shifts and deployments. You may earn overtime or bonus pay while working extra hours to meet the needs of the agency.
Are you ready to learn more about working for America's most secretive employer? Contact the schools below to learn more about their programs!
Recommended Online Schools