Computer Forensics Specialist
You've probably heard about more than one instance in which a suspected criminal is busted in part because of the materials he had stored on his computer. Whether it's a Facebook page that includes troubling posts or an internet history filled with suspicious search terms, there are many ways a computer can be used to track and provide evidence. Computer forensics, or cyber forensics specialists are the law enforcement officials responsible for unearthing this kind of data.
---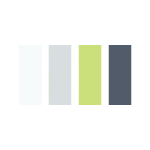 Computer Forensics Specialist Job Description
A computer forensics specialist is basically a detective: his or her primary objective is to collect and analyze evidence that can be used to solve a crime. The main difference between a computer forensics specialist and a traditional detective lies in the source of evidence–a computer forensics specialist searches a computer, cell phone, electronic planner or other digital device.
Computer forensics specialists don't just scan available files on a computer, they must know how to recover data that has been lost or deleted. This data might include anything from deleted emails to erased passwords and encrypted files. A computer forensics specialist may also need to check if a computer system has been tampered with or experienced any other security breach. Once this evidence is gathered, he or she must then be able to translate technical computer information into plain terms, which can be easily understood by lawyers and juries.
How to Become a Computer Forensics Professional
Formal education and training requirements for computer forensics vary. In most cases, a college degree and prior investigative experience is necessary. Due to a growing demand for computer forensics specialists, an increasing number of colleges and universities are offering special programs in computer forensics. Some schools even offer bachelor's and master's degrees in this field. Though there are no official licensing requirements for computer forensics specialists, some employers may require them to hold a private investigator license.
Computer Forensics Salary and Career Outlook
According to the Bureau of Labor Statistics (BLS), qualified information security analysts should have favorable job prospects in the future. From 2016 – 2026, employment for security analysts' will grow 28%, which is must faster than the national average. As of May 2017, the BLS reported that the median salary range is about $95,510 annually.
Computer Forensics Resources
Recommended Online Schools
{{ school.SchoolName }}
See more programs