Immigration Officer
Within the USCIS National Security and Records Verification Directorate, there is the Office of Fraud Detection and National Security (FDNS). Immigration officers are part of this agency and help protect the country's borders, look for immigration violations, and investigate visa fraud and other types of immigration fraud. With the issue of immigration at the forefront of our national politics, this may be an area of opportunity for those who want to work in the field of criminal justice.
---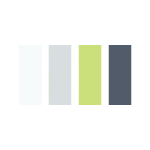 Immigration Officer Job Description
The Office of Fraud Detection and National Security requires a lot from its immigration officers. You may prevent terrorism by working at airports or other ports of entry into the country, upholding immigration law, and investigating other crimes and violations as needed. You may also conduct some research as part of this position. With your training and education, you may investigate current immigration laws to see how effective they are. You may also suggest changes to current laws and look for ways to more efficiently protect the United States.
FDNS immigration officers do not have to carry firearms, which means that your hiring requirements may be less stringent than they are in other agencies or departments.
How to Become an Immigration Officer
You can qualify for an immigration officer position with your educational background or your work experience. You can qualify for the job at several levels. To start at GS-5, you should have a bachelor's degree. You can earn a bachelor's degree in any field; however, if you want to stand out next to other applicants, consider earning a bachelor's degree in criminal justice, accounting, foreign language, or another field that can give you relevant knowledge. You can also qualify at this level by having several years of general work experience that can be applied to the job you're applying for.
At the GS-7 level, you need at least one year of post-graduate study or a master's degree. If you have relevant work experience, you may be able to get a job at the GS-7 level. However, your experience must be similar to what the immigration officer job requires. Experience in securing the borders, looking for terrorist activity, and dealing fraud can be very valuable in this field.
Training Requirements
After getting hired for an immigration officer job, it's required to attend a training program. The training center for USCIS is located in Dallas, Texas. You should plan on completing a nine-week program that prepares you to work with people of different backgrounds, investigate various threats to the country, and handle immigration issues.
Upon graduating from this training program, you can start your probationary period. Most FDNS immigration officers have a one-year probationary period, during which you have to prove that you can do the job and work efficiently as part of your team. During this time, it's important to adhere to the agency's regulations and gain experience in the various job tasks of your position.
Immigration Officer Salary and Career Outlook
Of course, you want to know what kind of salary range you can expect in this field while comparing programs. In general, the job outlook for FDNS Immigration Officers may be strong. FDNS is a growing agency that is expanding its hiring efforts as it becomes an established part of the federal government. As the number of people trying to immigrate into the United States continues to increase, the demand for FDNS Immigration Officers may increase as well.
However, as with most other federal jobs, you should know that the hiring process is fairly competitive. Even if FDNS has a significant need for immigration officers, you may be competing with a lot of other applicants for job openings. By gaining relevant experience and completing a degree that is relevant to law enforcement, you may be able to improve your own personal job outlook. Talk with each school you are interested in to learn how their graduates take advantage of job opportunities. Your school may work with employers to place students when they complete their studies. That's why it's a good idea to compare multiple programs before enrolling.
The U.S. Office of Personnel Management sets pay rates and raise schedules for FDNS Immigration Officers. Immigration officers in this department are not considered law enforcement, so they are general pay schedule employees. Those hired at the GS-5 level may have a base salary of $28,945 per year. However, on top of your base salary, you also earn locality pay.
If you want to protect the United States government from fraud, ensure that those who are entering the country are doing so legally, and help immigrants realize their dream of living in the United States; this may be an excellent career path for you.
Learn more about this career path, and others in the criminal justice field, by contacting the schools listed here today!
Recommended Online Schools
{{ school.SchoolName }}
See more programs