Georgia Criminal Justice Programs
If you're considering a career in criminal justice, Georgia is an exciting place to be. The state has invested in an overhaul of its criminal justice system in the last five years, with reforms to rehabilitation, prisoner management, and prosecution systems.
All this change means more and diversified employment opportunities for lawyers, probation officers, paralegals, police officers, and others, and there are a host of degree and specialization programs to meet the rise in demand. Below we walk you through the best criminal justice degree programs in the state and provide resources for launching your career in criminal justice.
<!- mfunc feat_school ->
Featured Programs:
Sponsored School(s)
<!- /mfunc feat_school ->
Criminal Justice Careers in Georgia
The criminal justice system is comprised of federal and state-run government institutions and agencies responsible for upholding and enforcing our laws. There are three major branches within the criminal justice system: law enforcement, the courts, and corrections.
In law enforcement, you'll be tasked with protecting the public and investigating crimes. If you work in the courts, you'll be involved in the process of determining guilt or innocence and establishing sentences.  In corrections, you'll work with those who are incarcerated or have been recently released.
Law Enforcement
Those working in local or federal law enforcement agencies are charged with protecting and serving their community through patrolling, enforcement, and emergency response. Law enforcement professionals pursue suspected offenders, gather evidence, and make arrests.
Police officers, detectives, and crime scene investigators are just a few of the many law enforcement jobs available. Law enforcement employees often work on the streets, although some jobs — like detective — may involve more investigative work and research in an office setting. If you're good at dealing with people, like to investigate and find answers, and are detail-oriented, a career in law enforcement could be a good fit for you.
The Courts
People working within the court system help to ensure accused criminals receive a fair trial and that the law and court rules are upheld. Judges, prosecutors, defense attorneys, paralegals, court reporters, and bailiffs all play a role in serving the criminal justice system through the courts.
Judges are primarily responsible for overseeing court proceedings and, in many cases, administering a verdict in a case. Defense attorneys and prosecutors build their cases with the help of paralegals, who prepare legal documents and assist in trial preparation.
Corrections
Those employed in corrections work with convicted offenders during or after their sentences. They oversee transition plans for offenders entering or leaving a corrections facility to ensure their safety as well as the safety of the public.
Jailers, wardens, and probation officers all work directly with offenders in the corrections branch of the criminal justice system. While many corrections jobs involve working directly with prisoners, others focus on rehabilitation, education, and work programs.
Criminal Justice Education Resources in Georgia
If you're interested in a career in law enforcement, corrections, or the court system, you'll have a lot of options in Georgia.
While it's not possible to capture every state resource, we've pulled together a list of the most popular job sites in Georgia to get you started. These state agencies provide job postings, application instructions, pay and benefits information, and information about training and exam requirements.
Innovations in Criminal Justice in Georgia
In 2013, Georgia had one of the highest incarceration rates in the country and lawmakers created the Georgia Council on Criminal Justice Reform (Bill HB 349) to conduct a comprehensive review of state practices to make improvements in critical areas like sentencing laws, adult correctional issues, juvenile justice issues, and better management of the prison population.
Several reforms came out of this work that are today governed by the new Department of Community Supervision, including additional funding and programs for reentry, as well as increased parole and probation supervision. If you're entering the criminal justice field in Georgia today, these changes will likely affect your work with offenders, victims, and their families:
As you're beginning your career in the Georgia criminal justice system, you may want to consider how these recent reforms will impact available jobs, funding, and areas of focus. For example, the emphasis on community-based rehabilitation instead of incarceration is likely to mean more jobs for probation officers and counselors and fewer jobs for correctional officers.
Main Criminal Justice Governmental Agencies and Entities in Georgia
Resources for Criminal Justice Students and Professionals in Georgia
If you're a student or just getting started in a career in criminal justice, there are a host of state associations and organizations that can help you connect with other professionals and network with potential employers.
Recommended Online Schools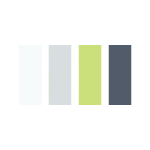 <!- mfunc feat_school ->

Featured Programs:

Sponsored School(s)

<!- /mfunc feat_school ->