Criminal Profiler Programs in Hawaii
Living in the warm state of Hawaii seems like a dream come true for most. With violent crime rates far below the national average, it may seem like the chain of Islands need minimal protection from law enforcement. However, while low on violent crime, Hawaii has a staggering property crime rate of 37.96 on a scale of 100, whereas the national average falls at 26. In fact, it's so staggering that 61 crimes happen per square mile in HI — nearly double the national average.
If you're aspiring to make a change to these sunny islands, you may want to consider a Hawaii criminal profile career.
---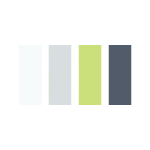 Hawaii Criminal Justice Careers in Criminal Psychology
Many of the criminal profiler programs in Hawaii may help you secure a job, such as a detective, fish and game warden, court reporter, bailiff or even an administrative law judge. Each of these plays a vital role in the community and require mostly an associate's or bachelor of science in criminal justice.
If you're ready to learn how to become a criminal profiler in Hawaii, check out the schools below to see which one could be an ideal fit for you to jumpstart your education.
Hawaii Criminal Justice Schools for Criminal Profiling
Depending on your level of education, you may find criminal justice careers throughout the state with as little as an associate's degree. However, you may find more lucrative careers in criminal justice with a bachelor degree or even a master's in forensic psychology. Both may enhance your career options, giving you a more suitable and better-paying position from your criminal profiling courses.
If you're interested in pursuing a criminal justice degree in Hawaii, there are several options available to you within the state. Some of these options include local colleges and universities, while other options include taking online criminal justice courses for a more flexible education. Consider some of these options for your criminal profiler degree in Hawaii.
Criminal Justice Careers Requiring an Associate's in Hawaii
Typically, 63 to 72 credit hours are required for an Associate's criminal profiler education in Hawaii, including 21 to 30 credits of criminal profiling courses and 42 credits of general education. For most students, it takes an average of 1.5 to 2.5 years to complete this course. Additionally, tuition costs $3,024, on average, per year (Hawaii Community College, 2017).
Upon completion, these credits may be transferable to a University to finish a Bachelor of Science in criminal justice. While, internships are optional if you're pursuing this degree, they may help you stand out as a candidate for certain Hawaii criminal profile career choices. Careers like this require slight criminal psychology knowledge and several psychology courses are recommended to assist with job searches.
Common Courses Required for an Associate's in Criminal Profiling
Criminal Law (AJ 221): This course takes you through many different studies of philosophy and history within the criminal law, with the emphasis of the Bill of Rights and case briefs on different legal institutions and laws.

Criminal Justice Reports and Communication (AJ 138): You will learn the how to write accurate and detailed reports along with how to process them and how to communicate with the administration of justice practitioner.

Procedural HI Justice System (AJ 200): In this class, you will look specifically at the 4th, 5th and 6th amendments. This will help you learn how the police procedurals were created and the effects of any failure to follow them.

Careers in Criminal Justice with a Bachelor Degree

The B.S degree needed to become a criminal profiler requires 120 to 128 credits and takes between 3 to 4 years to complete. Also, most schools require that you finish an internship off-campus to help you gain real life experience in the industry. Taking on an internship for two semesters may help your qualifications when job searching.

Upon completion of your criminal justice degree in Hawaii, you can continue your education to law school or even receive your masters of forensic psychology or any other area of law-related degrees.

Common Courses Required for a Bachelor's in Criminal Profiling

Ethical Dilemmas in Criminal Justice (PUBA 326): In this course, you will learn any ethical issues related to anyone in the justice system and how to improve your behavior through performance and training monitoring programs.

Criminal Law and Procedures (PUBA 309): You will be taught about recent court decisions and contemporary problems within the criminal law in American policies.

Media, Violence and Crime (PUBA 324): You will study the nature of all crime-related activities through the media, with emphasis on newspapers, cinema and television series and its effect on society.

Correctional Administration (PUBA 320): This course helps you evaluate and examine the correctional administration in America, including both federal and state prison systems and management solutions within these facilities.

Higher Education Above a Bachelor's Degree

If you're looking for a criminal profiler degree in Hawaii above a bachelor's degree, you will need to take online criminal justice courses or go to the mainland since none of the Hawaii criminal justice schools go beyond a B.S. in the field. Pursuant degree needed to become a criminal profiler in Hawaii traditionally only requires an Associates or Bachelors. The only other degree accepted in higher education to work in Hawaii would require completing law school.
If you're interested in pursuing a criminal profiler education in Hawaii, check out some of the schools below and contact them today for admission details.

Criminal Profiling Jobs in Hawaii

While Hawaii doesn't have a state police position, many of the islands do have their own local police. Since there is both a shortage of police workers and a 10-percent increase in living costs versus the national average, Hawaiian police officers may expect to make more than officers in other states. Police officers average $65,000 per year (BLS, 2017) while firefighters and ambulance dispatchers average $45,700 per year (BLS, 2017). These criminal profiler programs in Hawaii require graduation from the academy or an associates' degree.

If you're interested in pursuing your bachelor degree and love criminal psychology, you may find a job such as a detective or criminal investigator that averages a salary around $96,000 (BLS, 2017). This is one of the highest paying positions within the state. Not to mention, it's well above the national average for the position.

If you aspire to complete law school, you may even find a job as an administrative judge with an average salary of $84,000 (BLS, 2017). In this position, you will hear conduct hearings related to government matters. You may even become a criminal case judge, averaging a salary around $189,300 (BLS, 2017).

While there is little data on a degree like masters of forensic psychology, you may find still find psychology jobs throughout the state. While the community is small for psychologists, joining as a CSI again may prepare you with more experience until you find an opening.

If you're prepared to follow an education in how to become a criminal profiler in Hawaii, browse through and contact some of the schools below for more information.