Criminal Profiler Programs in Florida
The field of criminal justice is one of the most complex in the United States. Not only must it protect those living in and traveling to this country, it must still safeguard the rights of suspects and perpetrators. As this field adapts to include the latest evidence and research, the need for experienced criminal profilers has increased.
After completing your Florida criminal profiler education, you may have the experience needed to narrow down suspects, understand the motivation behind crimes, and protect a perpetrator's next moves.
Ready to earn a Bachelor of Science in criminal justice, associate degree, or advanced degree?
---
Take the first step now by getting in touch with Florida criminal justice schools.
Liberty University
Associate of Arts in Criminal Justice
Bachelor of Science in Criminal Justice – Criminal Psychology
Bachelor of Science in Computer Science: Cyber Security
See more programs
Florida Criminal Justice Careers in Criminal Psychology
As a criminal profiler, you have to be ready to delve into the cases and statistics that most people shy away from. One of the most serious crime sprees in Florida was a two-week chain of murders that took place throughout the state (People, 2017). The perpetrators shot a Florida mother in front of her two-year-old son and stole her car.
By examining the similarities between the different murders, investigators and criminal profilers were able to catch the suspects. As you compare Florida schools, look into those with online criminal justice courses if scheduling flexibility is a priority for you.
Florida Criminal Justice Schools for Criminal Profiling
To adequately prepare for criminal justice careers in suspect profiling, you have to take a variety of criminal profiling courses. There are degree programs at every level of education, allowing you to choose a program that suits your previous education and work experience in criminal justice.
Criminology, criminal profiling, and forensic psychology degrees in Florida approach this topic from multiple angles. You may learn about the statistics and trends that define criminal activity while learning how to assess suspects as individuals.
Those who are new to postsecondary education may want to begin their journey with an associate degree. This two-year program is considerably shorter than a Bachelor's degree program, making it optimal for those who want to explore this field before committing to a long-term program of study. By the time you graduate, you should have at least 60 credits. Consider completing an internship with a local criminal justice agency to start developing your practical work skills.
Classes Offered in Associate-Level Criminal Justice Programs
Criminal Law
Corrections
Fundamentals of Criminal Investigation
Many Florida criminal justice schools offer bachelor's degree programs. Undergraduate criminal profiler programs in Florida include between 120 and 140 credits, amounting to four years of study. In addition to your general criminal profiling courses, you take classes in several areas of general education, such as mathematics and history.  In your criminal psychology courses, you learn more about what motivates criminals, what telltale signs they leave behind at crime scenes, and what techniques you may use to identify them. A bachelor's degree may pave the way to many entry-level careers, but it also gives you the basic knowledge needed for a Master's of forensic psychology program. Criminal justice schools in Florida may offer programs in criminology, criminal profiling, and computer criminology.
Bachelor of Arts in Computer Criminology: Criminal Profiling Courses
Research Methods in Criminology
Victimology
White Collar Crime
Criminal and Delinquent Behavior
Criminal Justice and Public Policy
Computer Security
Network Security and Cryptography
Earning a master's of forensic psychology may allow you to expand on available careers in criminal justice with a bachelor degree. At this level of study, you may spend more time exploring research and future goals of the criminal justice industry, making you a good fit for leadership and administrative positions.  Since many graduate programs aim to accommodate working students, they often offer online criminal justice courses. If you have already earned your bachelor's degree in criminal justice or a similar field, you may use a master's degree to advance your Florida criminal profiler education.
Master of Arts in Criminology Coursework
Theory in Criminology and Criminal Justice
Survey of Criminal Justice Studies
Survey of Criminological Theories
Criminal Justice Research Methods
As you compare Florida requirements for criminal profiler programs, you may become interested in the opportunity to work in criminal justice research. Doctoral forensic psychology degrees in Florida focus heavily on conducting research, analyzing research, and teaching undergraduate criminal justice courses.  Earning a PhD may also give you the freedom to work in policy creation and administration.
Coursework Requirements for a PhD in Criminology, Law, and Society
Research Methods in Crime, Law, and Justice
Law and Society
Seminar in Criminological Theory
Seminar in Crime, Law, and Justice
The future of criminal justice relies on those with impeccable instincts and professional judgment.
Find out how you can explore criminal profiling careers by requesting information from Florida schools today.
Criminal Profiler Jobs in Florida
There are many benefits to working in Florida. There are many different work environments, allowing you to choose the geographic area that fits your needs. If you work in a suburban area, you may work primarily with local residents, retirees, and families. If you work in a location with lots of tourist attractions, you may analyze completely different types of crimes.
Furthermore, the job outlook in Florida is quite strong. For many criminal profiling positions, the job outlook in Florida is stronger than the national average. During your time at criminal profiler programs in Florida, learn more about careers in criminal justice with a bachelor's degree requirement.
You may find that many Florida requirements for criminal profiler positions include law enforcement experience. For that reason, quite a few graduates start out as police officers. In Florida, the average annual salary for a patrol officer is $58,400 (Bureau of Labor Statistics, 2017). Job openings for patrol officers may jump 13% between 2016 and 2026, a significantly faster rate than the national 7% (O*Net, 2017).
The high-level coursework you complete at criminal justice schools in Florida may help you qualify for demanding criminal investigation positions. This can be an excellent way to use your criminal profiling education, since investigators typically follow cases from start to finish. Statewide, Florida is among the top five states for employment rates of criminal investigators, with the average salary for a criminal investigator being $74,180 per year (BLS, 2017). Between 2016 and a 2026, job openings for criminal investigators may increase 8% (O*Net, 2017).
Private investigation is another growing area of need in Florida. Private investigators are typically self-employed or employed by investigation firms, rather than employed by government agencies. The Bureau of Labor Statistics indicates the average salary for a Florida private investigator is $44,420 per year (2017). A 15% boost of up to 600 annual job openings is projected to occur between 2016 and 2026 (O*Net, 2017).
The field of criminal justice is growing quickly, and this trend is unlikely to change anytime soon.
Take advantage of growth in this field by getting in touch with Florida criminal justice schools today.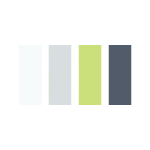 TOP CRIMINAL JUSTICE SCHOOLS