Criminal Profiling
Criminal profiling is an investigative profession used to assist law enforcement and government agencies that pursue unknown perpetrators. Criminal profilers typically have a background in forensic and/or investigative psychology, which gives them skills to recognize the personality traits and characteristics of criminals based on crime scene evidence. FBI criminal profiling, criminal justice psychology and detective positions are common jobs for profilers.
(Criminal profiling is) a combination of analyzing the physical and behavioral evidence, reconstructing a crime from the beginning to the end and coming up with the most scientific determination possible with the information available.
—The Profiler by Pat Brown
Criminal Profiler Job Description
The criminal profiler's job is to create a psychological profile of a criminal suspect. The profile he or she creates can then be used to help catch the suspect.
A criminal profile is typically created by:
Examining evidence from the crime
Interviewing witnesses and victims
Analyzing crime scenes
A profiler uses information obtained in these investigations to help identify any patterns (or "signature") that match certain crimes, such as a robbery. By matching up an unknown criminal's behavior with behavior of a known criminal, profilers can find out more about the suspect. Aside from developing profiles of real-world criminals, criminal profilers may also conduct research and write reports on patterns of criminal behavior by going through old case studies and interviewing convicted criminals.
Psychological profiling also helps criminal profilers understand the complex facets of human behavior in relation to crime and the legal system. Criminal profilers commonly work for local, state or federal law enforcement agencies, including the Federal Bureau of Investigation (FBI). Additionally, there are criminal profilers that work independent of such agencies and provide their services upon request to lawyers, police departments and government agencies such as the National Security Administration (NSA).
The job of an FBI criminal profiler falls somewhere between the fields of law enforcement and psychology, often depicted in popular television shows and Hollywood movies. FBI profiling is also known as:
Criminal investigative analysis
Crime action profiling
Investigative psychology
The job requires a graduate-level education (either a master's or doctorate degree) and usually several years of experience. In addition, the role of an FBI profiler requires research and analytical skills in the psychological sciences to better comprehend criminal behavior.
Criminal profilers with doctorate degrees could work in academia, teaching and publishing their research and findings in the field. Criminal profilers may also be called upon to testify as expert witnesses in court proceedings.
How to Become a Criminal Profiler
Successful criminal profilers must possess excellent analytical and critical thinking abilities, good communication skills, and the ability to effectively analyze scientific and statistical data. Degree requirements for criminal profiling are not specifically outlined because it's such a small field and there are a limited number of degrees specific to only criminal profiling; however, it's recommended to major in criminology, criminal justice, psychology, or sociology for your bachelor's degree.
It would be valuable to get a dual degree in psychology and criminal justice, and then gain job experience working in law enforcement, ideally as an investigator. A master's degree in forensic psychology or the behavioral sciences will help advance your career as a criminal profiler. Some law enforcement agencies, including the FBI's behavioral sciences unit, also provide training specific to the field; however, these programs usually require you to already have advanced qualifications and job experience.
FBI Criminal Profiler Requirements
To become an FBI criminal profiler, you'll need the following:
A bachelor's degree in either psychology or criminal justice
A master's or doctorate degree, preferably in a psychology-related field
Training in criminal investigations, forensics, forensic pathology, human behavior, crime scene analysis, legal issue, interviewing skills, and crime typologies
Entering the FBI as a criminal profiler is a tough career route as few positions are available; however, it's a crucial role in helping to quickly capture the criminal(s) at hand.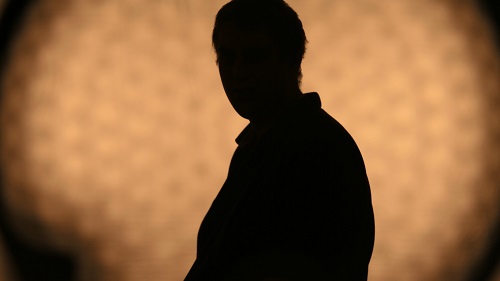 Traits of a Good Criminal Profiler
A criminal profiler uses both inductive and deductive reasoning to develop a profile of a criminal based on characteristics of the crime committed. Research conducted by the FBI identified various traits attributed to successful criminal investigative analysts, or criminal profilers. These include:
Critical thinking using logic and reasoning
Strong intuition and analytical skills
Emotional detachment
Understanding of criminal minds and psychology
Active listening with the ability to understand what is and isn't said
Complex problem solving with the ability to evaluate options and implement solutions
Social perceptiveness, awareness, and an understanding of people's reactions and why they react as they do
A drive to acquire knowledge and understanding of how to apply scientific methods to investigations, evidence collection, and processing methodologies.
Determination and persistence
Organization
Attention to detail
The ability to convey information effectively
The ability to synthesize complex material in a clear, concise manner
A criminal profiler must analyze a large volume of data, yet stay alert to the smallest details.
Criminal Profiler Education
Criminal Justice Psychology Research Methods and Design along with Criminal Psychological Assessment are a couple courses that may be included in your criminal justice program. Additional courses listed below will continue to build your skill set toward the goal of becoming a criminal profiler.
Mental Health Professionals, Social Science and Law
The interaction between mental health and the criminal justice system. Criminal profiling has a strong basis in understanding the role of mental health as it relates to law and the criminal justice system. Issues such as: civil commitment, mental health testimony, the rights of mental health patients in a legal setting, competency to stand trial and insanity defense pleas are analyzed. The objective is to learn the applications and limitations of mental health within the judicial system.
Criminal Justice Psychology Research Methods and Design
The aim of this course is to understand and implement proper scientific research. Students will gain knowledge of different types of research (correlation vs. experimental). Additionally, the structure of research is explored through hypotheses testing, carrying out surveys, experimental design, and evaluating programs and data analysis.
Criminal Psychological Assessment
Learn how to apply and rank criminal assessment measures. Students administer, score, and interpret data results that are currently used in criminal forensic procedures. Included in these tests are risk assessment, mental state during a criminal offense, competency, and psychopathology.
Human Growth and Development
This course focuses on developmental milestones that occur throughout an individual's lifespan. Students learn typical developmental landmarks in relation to age, from the prenatal stage through adulthood. Such stages include: prenatal, infancy, toddlerhood, childhood, adolescence and adulthood.
Criminal Behavior
Examine accepted theories of aggressive criminal behavior and mentalities. Current classification models are used to analyze various viewpoints from cognitive, psychodynamic, social learning, and behavioral theories. To illustrate these theories, case studies are used to facilitate such applications. Additionally, issues such as sex crimes, delinquency and substance abuse may also be explored.
Recommended Online Schools