Forensic Pathologist
Forensic pathologists have the opportunity to take a unique set of medical skills and put them to use in the criminal justice field. The basics of the job include conducting autopsies of victims to determine details of the death.
---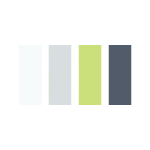 Forensic Pathologist Job Description
If you've ever watched an episode of CSI or Law and Order, you've probably seen scenes of forensic pathologists at work. The primary purpose of the job is evident enough: the forensic pathologist performs autopsies on the bodies of crime victims in order to determine the cause of death. In addition to examining the body for cause of death, forensic pathologists may also collect evidence, noting irregularities such as unnatural substances in the body, analyzing stomach contents and more.Besides the actual hands-on work of performing autopsies, forensic pathologists must also keep a detailed record of everything they do and find in the process. These notes are later used to prepare official written reports of the autopsy results and generally include information like estimated time of death and possible cause.
How to Become a Forensic Pathologist
Forensic pathology involves a commitment to education. The first step is earning a bachelor's degree in a related field, generally one that is science oriented. The next step is becoming a licensed doctor, a process that can take up to eight years. In addition to medical training, forensic pathologists usually go on to receive special training, such as a one-year fellowship, before practicing independently. Forensic pathologists must also obtain an official license, which they can receive by taking a certification exam offered by the American Board of Pathology.
Forensic Pathologist Salary and Career Outlook
According to O*NetOnline, the median salary for forensic pathologists was $206,920 annually in 2016. In addition, O*Net estimates a large growth rate of 10 to 14 percent from 2016 to 2026 in the pathologist field.
Forensic Pathology Resources
Recommended Online Schools