Latent Print Examiner
Experts in criminal justice have made huge strides in catching criminals and gathering evidence in recent decades. Collecting fingerprints from people and surfaces is an important part of the investigative process. If you're interested in becoming a fingerprint examiner, you can help police officers and investigators put criminals behind bars.
---
<!- mfunc feat_school ->
Featured Programs:
Sponsored School(s)
<!- /mfunc feat_school ->
Latent Print Examiner Job Description
Working as a latent print examiner is more than just pressing people's fingers into ink and filing prints away for examination. Latent print examiners typically spend most of their time lifting fingerprints from other surfaces. You might gather prints from cars, guns, door frames, and any other surface at a crime scene. Then, these prints are electronically enlarged to compare prints among existing databases.
To succeed as a fingerprint examiner, you must be extremely careful and detail-oriented. Treating or processing a fingerprint incorrectly can lead to damaged evidence, which may hinder a case and police efforts to crack down on crime. In addition, you should be willing to work with new types of technology. As new types of fingerprint identification technology are created, it's likely that they'll be incorporated into your career and used to bring people to justice.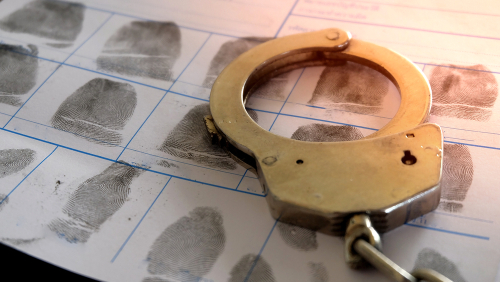 The evidence gathered by latent print examiners can be used to put criminals behind bars, bring peace to grieving families, and make the streets a little bit safer for everyone. The Federal Bureau of Investigation reports that Christopher Dolan, a latent print examiner, helped solve a cold case that led to the brutal murder of one man. He used latent print examination to help investigators track down the man responsible after almost 30 years.
How to Become a Latent Print Examiner?
Typically, latent print examiners are hired through police departments and local investigative agencies. Since there may be multiple police departments within each city or within each neighborhood, hiring requirements may vary from place to place. Police departments with large fingerprinting departments or police stations that process lots of crimes may have more intensive hiring requirements than smaller police stations.
In Fort Worth, Texas, prospective fingerprint examiners can qualify for this job with experience or education. If you have an associate degree in fingerprint comparison or if you've completed a program that covers fingerprint comparison, you may be on the right track. You also need two years of related job experience. If you do not have any education beyond the high school level, you need at least four years of work experience in fingerprint comparison to apply for a latent fingerprint examiner job.
While you may not need a four-year degree to become a fingerprint examiner, you may need to go to an accredited fingerprint training course. The International Association for Identification offers latent print certification. You must attend 80 hours of Board-approved training to become a Certified Latent Print Examiner. In addition, you must have two years of full-time work experience in this field. After passing a rigorous exam that challenges your ability to compare and identify fingerprints, you can receive a five-year license.
There are several types of educational institutions that offer training in fingerprint identification and capture. The Federal Bureau of Investigation offers a variety of fingerprinting classes in West Virginia. If you are hired by an authorized law enforcement agency, you may be able to attend these training courses. You may take hands-on fingerprinting courses like Classifying Fingerprints, Scientific Basics of Fingerprints, and Advanced Comparison for Tenprint Examiners. These courses last between 16 and 40 hours.
Latent Print Examiner Salary and Career Outlook
Per O*Net, latent print examiners fall under the category of forensic science technicians. They note that the demand for latent print examiners is expected to grow slower than average when compared to all other occupations (O*Net, 2017). Although there is a faster than average demand, the projected job openings for 2016-2026 is only 2,200 positions, which means you may need to be highly qualified to be considered for competitive job postings in this field.
Due to the highly specialized knowledge and experience required in this career, latent print examiners may earn very lucrative salaries. The average latent print examiner earns $56,750 per year (O*Net, 2017). You should consider the cost of living and typical salaries in your area, as well. For example, Florida fingerprint examiners claim an average income of $45,200 per year (O*Net, 2017). Salaries are similar in Texas, where fingerprint examiners report an average salary of $48,150 per year (O*Net, 2017). You may earn more in a state like New York; in this area, the average annual salary is $66,790 (O*Net, 2017).
Recommended Online Schools