Mental Health Issues in Criminal Justice
We'd like to believe prisons are for criminals, mental health facilities are for people with mental illnesses, and the two never meet. Yet the reality is more complicated; our criminal justice system is overwhelmed by people with mental health issues.
Here's how it works: When most people see a person acting erratically, they call 911. This means that people having a mental health crisis are more likely to be met by police than medical professionals.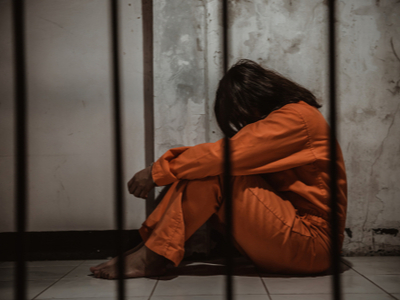 Part of being a police officer is de-escalating situations. But police officers are not always adequately trained to do that when dealing with people who are mentally ill. They're cops, not counselors, after all. So, two million such people are then booked into jails each year, where most don't receive treatment.
A person living at home with a bipolar disorder doesn't need permission to take medications that have been legally prescribed for them. Jail inmates, however, may have to go days without essential medication while they wait for a psychiatric evaluation. From jail, many of these people go into courtrooms—when what they need instead are medications, counseling, and mental health services.
If they're convicted, prison isn't kind either. Mentally ill inmates tend to stay longer in prison, in part because they sometimes can't understand the rules. Unfortunately, releasing them doesn't always help; many become homeless, pop up in emergency rooms, or get arrested again because they don't have long-term support.
There are ways to better serve people with mental health issues at all levels of the criminal justice system. It starts with informed policing.
<!- mfunc feat_school ->
Featured Programs:
Sponsored School(s)
<!- /mfunc feat_school ->
The Statistics Don't Lie
Statistics highlight the problem:
Mental health and criminal justice reform are nationwide issues. State and local law enforcement agencies are working to improve the systems in their areas, and they're receiving a push—and help—from national advocacy groups.
Finding Solutions
The criminal justice system's treatment of the mentally ill has a long, unsavory history. The first step to improving conditions was defining the problem. That's what happened in 2002 when the Council of State Governments (CSG) Justice Center co-wrote the Consensus Project Report with mental health and criminal justice policy groups. The report described many systemic issues, from how a 911 call can result in an arrest to how a release from prison often leads to a return. Since then, there's been some progress in most stages of the process.
System-Wide Initiatives
The Justice and Mental Health Collaboration Program (JMHCP) is a U.S. Department of Justice grant program. It was set up in 2006 to give state and local governments money to do three things:
Collaborate on ways to reduce the number of people in local jails who have a mental illness but are a low risk for committing a violent crime
Make police calls for mental health crises safer for all involved
Lower recidivism rates for people who have both a mental illness and a high risk of committing a violent crime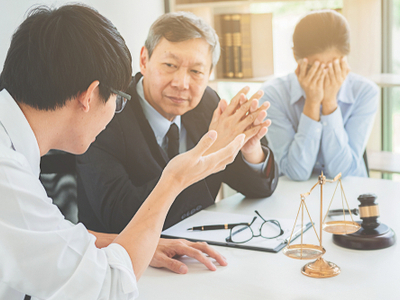 But what does "high risk" actually mean? And how are different mental health issues evaluated? The County Justice and Behavioral Health Improvement Project has created a ranking system. Individuals are assessed based on criminal risk, the severity of their illness, and their level of substance abuse (which often accompanies an underlying illness).
This system places individuals in one of eight groups. Using these groups, local law enforcement, judges, and parole/probation officers have a framework to personalize responses to people with mental health issues who come into contact with the criminal justice system.
Though that first point of contact with the criminal justice system is usually police, the processing phase presents a major opportunity for change. NAMI promotes diversion (to something other than incarceration) at this stage through its Stepping Up Initiative.
The idea is simple: After a mentally ill person is arrested, but before they go to trial, they can be steered away from jail toward treatment. According to the NCSL, 24 states allow pretrial diversion for defendants with a mental illness. NAMI would like to see that number swell to all 50, though the Stepping Up Initiative bypasses states to work with local communities.
One form of diversion is a mental health court. These courts focus on rehabilitation and supervision rather than punishment. It's a place where people accused of committing crimes connected to their mental illness can go instead of a standard court.
What About Law Enforcement?
The police are typically the first ones called out to deal with strange activity. That's probably not going to change. You won't see psychiatrists peeling out of offices, lights flashing atop a minivan, as they head to a mental health crisis. No, it's still going to be police officers.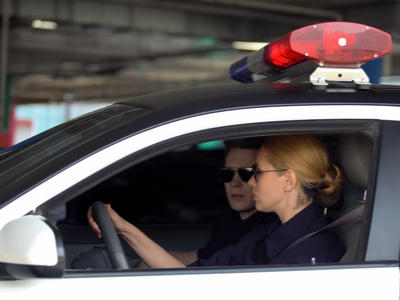 Traditionally, cops have quite a bit of leeway on when to make an arrest. If it's a nonviolent crime or a small offense like trespassing, they don't have to make an arrest. But police have extensive training on arrest procedures, and we all tend to automatically do what we're best-trained for. Also, when a person isn't making a lot of sense, an arrest can seem like the simplest and safest way forward. As we've already seen, though, that's usually not the best thing for a mentally ill person.
The challenge is to make sure police have the tools they need to respond to a mental health crisis without making arrests and as efficiently as possible. This gets cops back to doing their jobs and gets the person in crisis into more appropriate care, faster. Enter Crisis Intervention Team (CIT) programs. A CIT is comprised of at least three types of people:
Law enforcement
Mental health workers
People living with mental illness
Through a CIT program, police officers receive training to spot the signs of mental illness, recognize a crisis, take people down from crisis levels, and connect them to proper resources. The program can also include ride-alongs with mental health workers and feedback from individuals with mental health issues. The upshot is a system that seeks to put people into care—instead of into custody.
CIT programs can reduce arrests, improve officer safety, and increase the odds that someone with a mental illness will get the right care. The Memphis, Tennessee PD, for example, reported 80% fewer injuries to officers responding to mental health calls after implementing CIT. In the long run it's also cost-effective, as mental health services cost much less than prison.
CIT programs are a valuable part of the solution, but there's more. As the CSG Justice Center points out, "The most effective law enforcement responses cannot succeed without mental health services that provide immediate crisis stabilization, follow-up, and longer-term support." To provide the cross-system approach it advocates, the CSG has developed a Police-Mental Health Collaboration (PMHC) framework.
The framework includes CITs and incorporates three other types of PMHC programs:
Co-responder team: This approach partners a trained officer with a mental health worker. They either patrol together in a shift or meet up at a scene. It's especially appropriate in areas with a lot of mental health calls.
Mobile crisis team: These are mental health workers that deal with calls assigned from police officers or community members. They try to de-escalate situations without anyone going to jail or the emergency room.
Case management team: Some citizens with mental health problems know various officers on a first-name basis. A case management team of behavioral health professionals and peers identifies such priority individuals and provides outreach, follow up, and ongoing case management to reduce frequent interactions and make sure people are staying connected to mental health resources, not just police officers.
Ideally, agencies will pull tactics from all four PMHC programs to create an approach tailored to their population.
After Prison
Sometimes prison time is unavoidable. It might be possible, however, to stop so many mentally ill people from going back to prison. According to the Substance Abuse and Mental Health Services Administration (SAMHSA), 7–9% of people on probation or parole have serious mental disorders. Without treatment, they're prime candidates to violate the terms of their probation or parole. If they do, they can go back to prison.The CSG Justice Center has created guidelines for criminal justice agencies to lower recidivism rates. One of the approaches it promotes is the APIC model. APIC stands for assess, plan, identify, and coordinate. It asks prisons to:
Assess mental health needs at intake
Plan individualized treatment in custody
Identify programs they can take part in after release
Coordinate with these programs to avoid gaps in care
Where to Go
If you're a police officer looking to change the dynamic between your department and community members with mental illness, the PMHC Toolkit is the best starting point. It's easy to drown in policy positions and data, all of which are important, but you need a plan and tactics. The PMHC Toolkit does a good job of focusing the research into approaches you can put into action. You can even visit model departments to see how they work. There are ten, ranging from big departments like Los Angeles to smaller ones like Portland, Maine.
Prison Yoga Project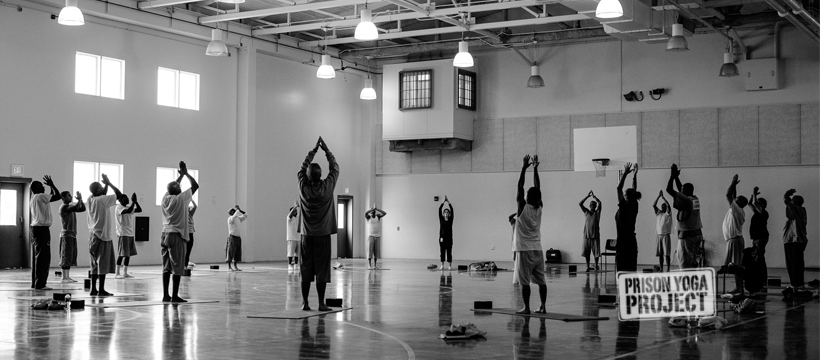 Screenshot from Facebook
Mental health interventions in prison don't have to be expensive or complex. Some prisons are turning to the ancient disciplines of yoga and meditation—and seeing results. A study found that inmates who took a 10-week yoga program showed better mental health and impulse control than those who didn't. What's more, participants also said their moods were better and their stress was lower.
Some believe programs like this, which don't involve drugs or one-on-one counseling, could decrease recidivism. Though standard treatment will still be necessary, yoga and meditation could have positive effects on people with less-serious mental health problems—not to mention the general prison population.